BWW Previews: Before Returning To AMERICA'S GOT TALENT, THE TEXAS TENORS Bring Holiday Magic to The Straz Center For The Performing Arts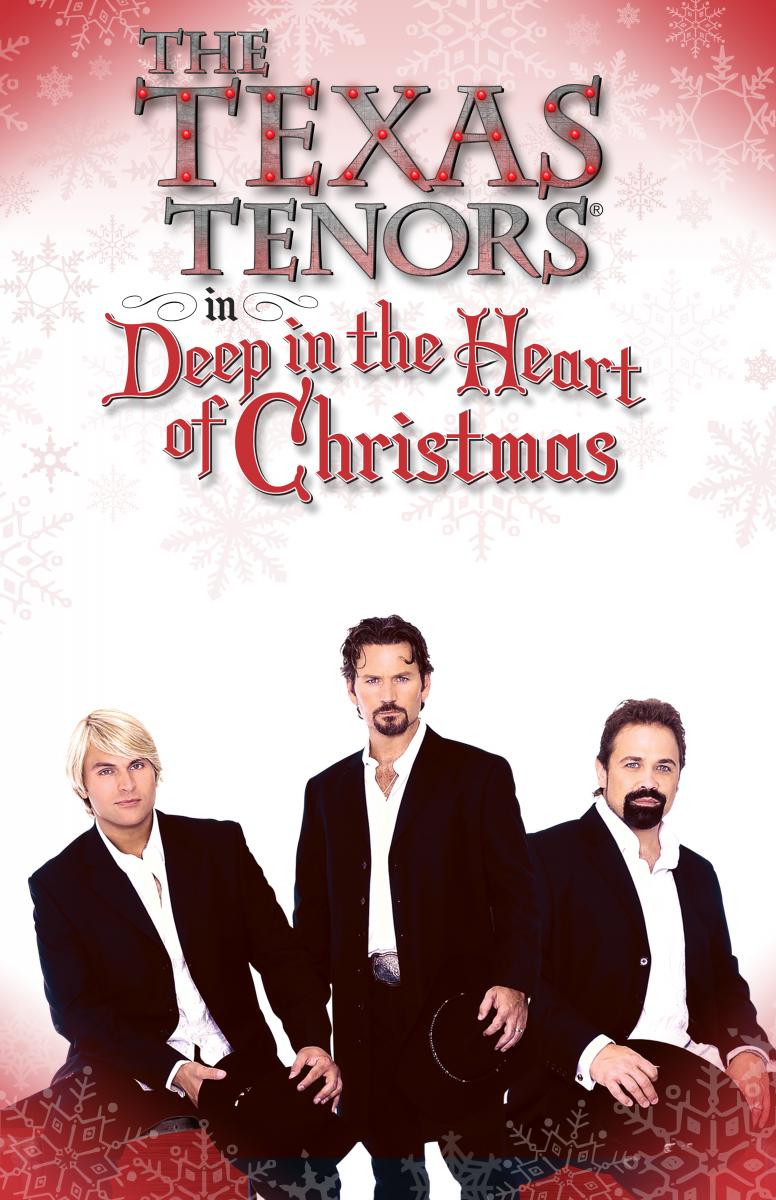 "If I could put these guys together- put a group together for TV- I think people would respond to it positively."
Little did JC Fisher know when he spoke those prophetic words, a taped recording of himself, Marcus Collins, and John Hagen singing at his wife's pageant, that he submitted to America's Got Talent in 2009 would birth The Texas Tenors and change their lives forever.
Despite a laundry list of accolades, awards, and loyal fans, you can't get much more down to earth than the men from The Texas Tenors. First introduced by America's Got Talent host Nick Cannon as "classical music meets cattle ranchers," The Texas Tenors' rise to fame has been nothing short of whirlwind.
You may recognize the name from their debut on Season 4 of AGT and being the top four finalists and the number one vocal group from the entire competition, from their many albums, the multitude of top charting Billboard songs, their 7.6 million views on YouTube, or their triple Emmy-Award winning PBS special "You Should Dream," among others successes.
"Life changed dramatically and fast (after AGT). I went from half a year, doing odds and ends construction stuff with John and solo cruise ship gigs, to three guys into this brand-New Group with national appeal doing 60 to 70 shows a year, right off," said JC. "Now we do like 140 shows per year, but we backed that off a little bit to spend time with family."
Even with this prestigious recognition of their talent, combined with a performance schedule that has taken them from America to around the word from China to the United Kingdom, JC, Marcus, and John are not above running their own social media platforms, scheduling their shows and travel, and answering their fan mail personally.
You can't get much more "real" than that.
"It feels like we're living the American Dream. We're one of the few groups that are self-produced. We do everything ourselves. We're kind of a fine oiled machine. We're self-managed and nine years later, still happy with how we do it. When we started, we wanted to break the mold and see what we could do on our own."
The Texas Tenors had the honor of participating in the Parks and Recreation's National Christmas Tree Lighting ceremony in Washington, DC, where they toured the White House and sang "Oh Holy Night" for the nation.
"We did one of our Christmas originals to close the show. We got to bring our families and be part of the experience in Washington, DC. That was one of my most memorable moments," said JC.
In case touring wasn't busy enough, The Texas Tenors have just released a new album "A Collection of Broadway and American Classics" featuring favorites like "Music of the Night," "Overture of Les Miserables," "God Bless America" and "Star-Spangled Banner." While producing "Music of the Night," the team from Andrew Lloyd Webber unexpectedly was passing through the studio and stopped to listen to their entire rendition.
"It's one of Marcus' favorite moments from mixing the album. They actually called Andrew Lloyd Webber and said that it was one of the best versions that they had heard of the song. That was such a compliment. They didn't know us from Adam and we wouldn't have known had it not been for our sound engineer, Michael. That was a very cool moment to get the stamp of approval from Andrew Lloyd Webber's team."
On top of releasing a new album of American standards and Broadway showstoppers, come January 7, 2019, balancing their busy schedule will definitely become a little more hectic. The talented trio will be returning to NBC's America's Got Talent: The Champions competition, showcasing the Top 50 acts from around the world. The Texas Tenors were invited as the only singing group competing from America and the only competitors brought back from season 4.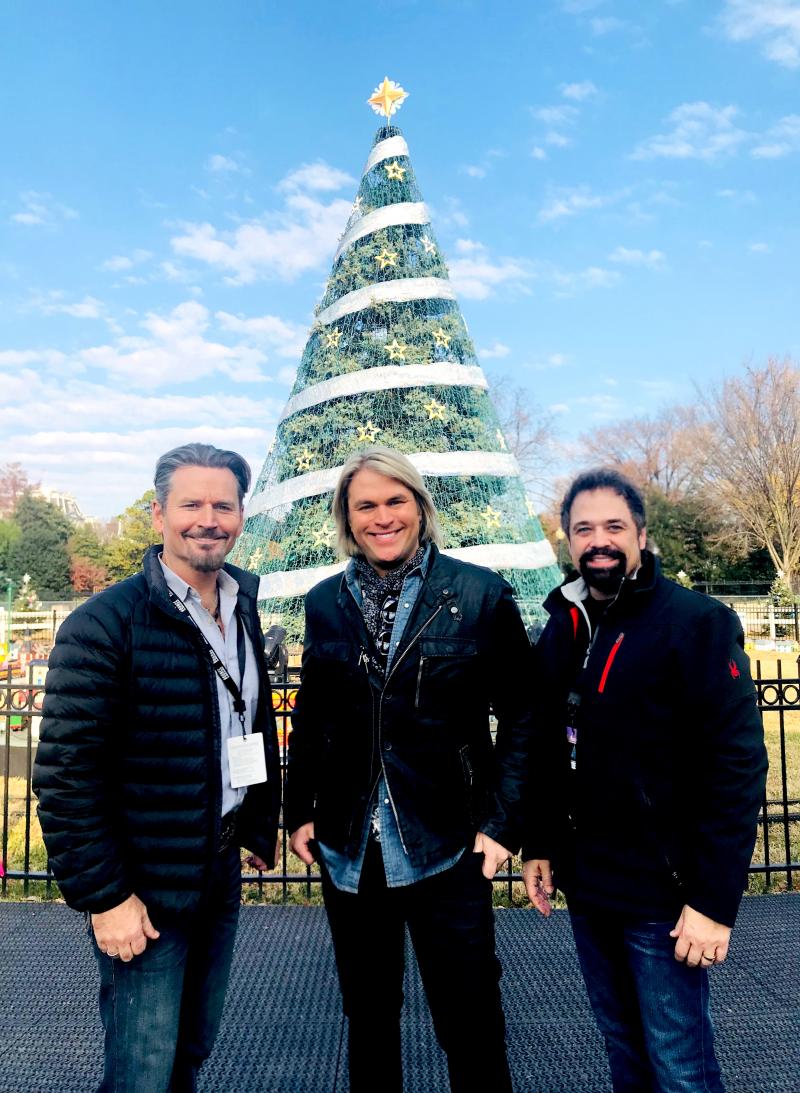 "There's only a handful of American acts, so we're very excited to be on there. I think we've come a long way and people will be able to tell that, hopefully. It's going to be a lot of fun to see how it all turns out."
Luckily for Tampa, before the insanity strikes, with four-piece band in tow, The Texas Tenors are bringing their holiday show, "Deep in the Heart of Christmas" to the Straz Center for the Performing Arts on Tuesday, December 4.
"Our show is a lot of fun. The audience should expect the Christmas songs they grew up with and know all the words to, but we also have a couple of original Christmas songs that we've written. We have a lot of audience participation. I do all the video on our show, so we have a lot of video elements that coincide with our songs to make it interesting." said JC. "We have an amazing four-piece band - piano, bass, drums and guitar - and our band members have all played with huge artists everyone knows."
JC explained that concertgoers don't have to be celebrating just Christmas to enjoy the mix of holiday music.
"There's something for everyone. We have a great time at our show. We make it fun for everyone."
Besides "Oh Holy Night," JC's favorite song from the concert is one he wrote about growing up with his sisters and the traditions he had around Christmas. Concertgoers can enjoy "Favorite Time of Year" highlighted by video of the groups' families and the singers as children.
If you want to share in music that lifts your spirits and prepares you for the holidays, "The Texas Tenors: Deep in the Heart of Christmas" is the perfect gift you can give yourself and a loved one that you'll remember for years to come.
"We hope people will come to the show and have a great time. We choose every song ourselves. We really have fun on stage and that translates to the audience."
The Texas Tenors: Deep in the Heart of Christmas is December 4 at 8pm at the Straz Center for Performing Arts. Tickets may be purchased by calling 813.229.7827, at the Ticket Sales Office or online at www.strazcenter.org. To learn more about The Texas Tenors, visit their website at https://thetexastenors.com or connect on Facebook https://www.facebook.com/thetexastenors, Twitter: https://twitter.com/thetexastenors or Instagram: https://www.instagram.com/thetexastenors.
A twice-published author, multi-time award-winning playwright, magazine writer, theatre reviewer, and newspaper journalist with 30+ years in journalism and business copywriting, Deb was a 2019 Reci... (read more about this author)
Previews: SANTA'S ZOMBIE APOCALYPSE at Straz' Teco Theatre

November 29, 2022

Twenty-two Patel Conservatory students, ages 10 to 18, perform in this action-packed holiday play, assisted by eight apprentices. The student apprentices design most of the show, from full costumes to the colorful video-game-influenced set.
---
Previews: PLAID TIDINGS at Straz Center

November 21, 2022

In this sequel, a heavenly phone call from Rosemary Clooney inspires The Plaids to return for a posthumous Christmas performance to bring a little harmony to a discordant world. With music from the 50s and 60s combined with traditional holiday standards, this "heaven-sent" holiday confection promises to fill the audience with nostalgia for a bygone era.
---
Previews: THE NIGHT BEFORE at FreeFall Theatre Company

November 21, 2022

The Night Before imagines four friends snowed in Florida on December 23. They make the best of an odd weather situation, gathering around the piano for a night of fun, music, and games, accompanied by a surly house cat named Stephen Sondheim.
---
Previews: A NUMBER at Off-Central Players

November 11, 2022

'Most every script you pick up begins with some sort of description, by the author, about the setting, time, place, etc. With A Number, Ms. Churchill gave us three words: 'Where Salter Lives' - that throws the door open to virtually any possibility,' said junior director Alan Mohney.
---
Previews: A DOLL'S HOUSE, PART 2 at Tampa Repertory Theatre

November 8, 2022

Under the direction of Stephanie Gularte, this award-winning comedy features a recognized cast of L. Peter Callender (Torvald), Emilia Sargent (Nora), Karla Hartley (Anne Marie), and Bria Matthews (Emmy.)
---