Click Here to Visit the College Center

BWW Blog: Why Doesn't Anybody Talk About Plays Anymore?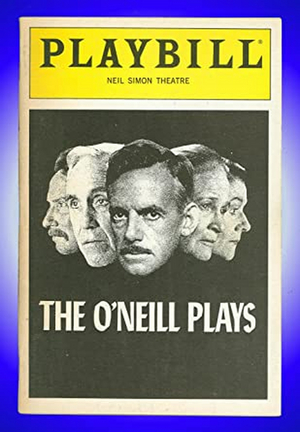 What do you think of when you hear "Broadway"? Wicked, Company, Hamilton, Little Shop of Horrors, or Les Miserables? I bet The Glass Menagerie or Brighton Beach Memoirs weren't the first titles to enter your head. Have you ever thought about why that is? Why does the modern theatrical audience favor a musical over a play?
Let's look at this on a smaller scale. Look at your local community or regional theatre. How many more musicals than plays are being produced? The ratio of musicals to plays is significantly greater. You are lucky to find two plays in a season. I don't think it's because we have entirely lost respect for plays or forgot about them, but it's because musicals sell. Why do musicals captivate modern audiences more than plays?
Maybe it's the "wow" factor of a musical. It can be argued that the orchestrations, tap number, power ballad, and flashy costumes are simply more entertaining than what is offered in a play. The spectacle of it all is what makes it memorable. Musicals are special because you can take the music with you. You can turn on the OBC recording on Spotify and experience the story without ever having to enter the theatre. As a creative artist, you can interpret more than just the book itself but the music too.
As an audience member, you have to work harder to understand the meaning of a play. You don't have the support of flashy costumes and dance breaks to help capture your attention and mold your interpretation. You have to pay attention, notice the smallest of things to clue you in. The theme isn't served to you in a catchy melody. All that you can take home with you is your playbill and the feeling that it left you with.
Is the modern American theatrical audience looking to be challenged when they come to the theater or simply entertained? Of course, no judgment is served with either answer but it poses an interesting question. Is it a question of laziness and our habits of instant gratification? Or maybe your idea of being entertained, the distraction of the next dance number at the top of Act 2.
Let us not forget that the answer to our question could be ignorance. Maybe our audiences don't have enough exposure or knowledge of what's out there. The classics are still being produced even though "the Greats" have passed on, new and experimental works are emerging, there is so much out there to be explored. Good works are not born on Broadway, they have to be workshopped and played with elsewhere. Unfortunately, not all of them make it to the Great White Way.
In order to learn the most that you can, it is so important to keep a versatile repertoire of productions that you have experienced. See everything you can and learn what you can from each piece you see. Remember to be curious about what you liked but especially about what you didn't and why. Go see what everybody is buzzing about, but go beyond that. Plays are so accessible too, and most are a very quick read. Don't settle for what is easily digestible and familiar. Yes, it was written in 1946, but don't let that stop you. See something that makes you uncomfortable and talk about it. Challenge yourself as an artist and an audience member.
| | | |
| --- | --- | --- |
| | Donations | Arts Orgs |
Related Articles