REVIEW: HUBRIS & HUMILIATION Updates Austen For The Modern Era With An Aussie Queer Twist.
HUBRIS & HUMILIATION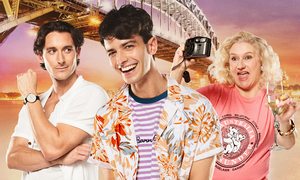 Friday 27th January 2023, 7:30pm, Wharf 1 Theatre Walsh Bay
Lewis Treston's (Playwright) HUBRIS & HUMILIATION is delightfully hilarious 21st century update of Jane Austen's famous Regency Romance. Balancing camp farce with heartfelt emotion, director Dean Bryant ensures this new queer take on PRIDE AND PREJUDICE speaks to a new generation while ensuring that Treston's underlying message remains universal regardless of gender or sexuality.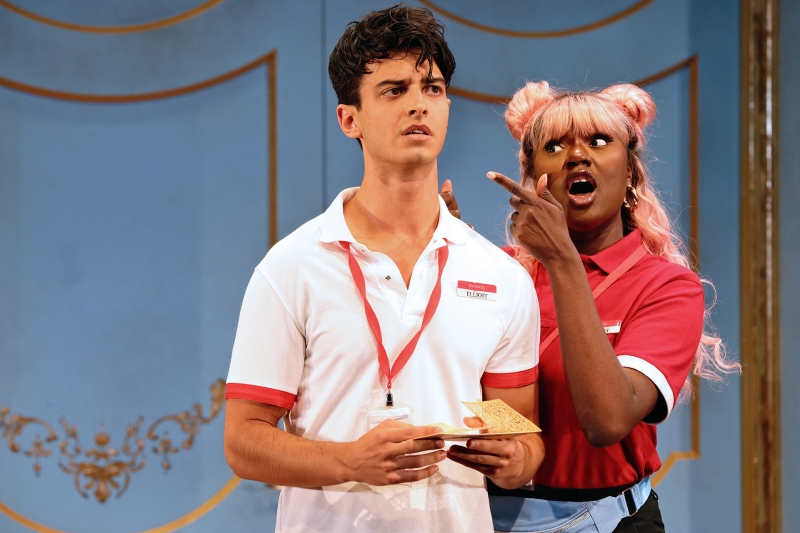 With hubris being defined as excessive pride or self-confidence, and humiliation as the abasement of pride when someone's social status has just decreased, HUBRIS & HUMILATION promises to take Austen's 1813 novel to the next level as the setting shifts from Regency England to 21st Century Sydney. Treston shifts the protagonist to be the 30-something Elliott Delaney (Roman Delo), a chain-bookshop manager who has been unlucky in love, secretly pining for Warren (Ryan Panizza), but he's left it too late to share his feelings when he discovers his best friend has found himself a 'Sugar Daddy'. Like Austen's original, Elliott has an overbearing mother, Bernice (Celia Ireland), who intends to use her offspring to secure the family's financial situation, with the assistance of her estranged brother Roland (Andrew McFarlane), a wealthy Queen who lives in a grand property with views of Sydney Harbor. Roland's sexuality and by extension, social connections, mean that Elliott is Bernice's meal ticket, not his younger sister, the impulsive and selfish party girl Paige (Melissa Kahraman) who appears to be days away from a marriage proposal from her sweet but a bit dull boyfriend Brendan (Matthew Cooper).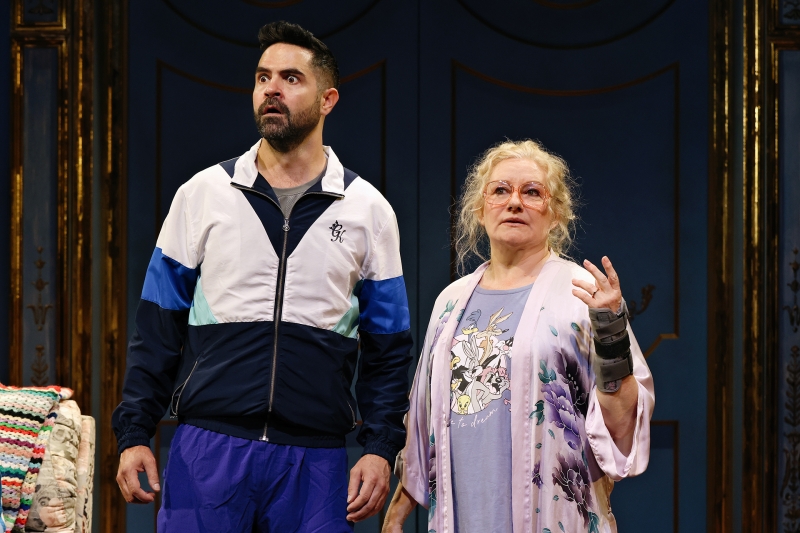 Connecting HUBRIS & HUMILIATION with the work it pays homage too, Designer Isabel Hudson has drawn on the architecture and design of grand English estates to form the basis of the set. Contemporary costuming and additional elements reinforce the 21st century timeframe of this modern re-imagining. Hudson's costumes are bright, bold and brilliantly over the top while still having a reasonable degree of believability that the characters could be real people. With an economic cast of seven, Hudson provides an intriguing way to fill out the stage to imply a busy ballroom and multiple doors ensure that different locations can be implied with the addition of wheeled on elements.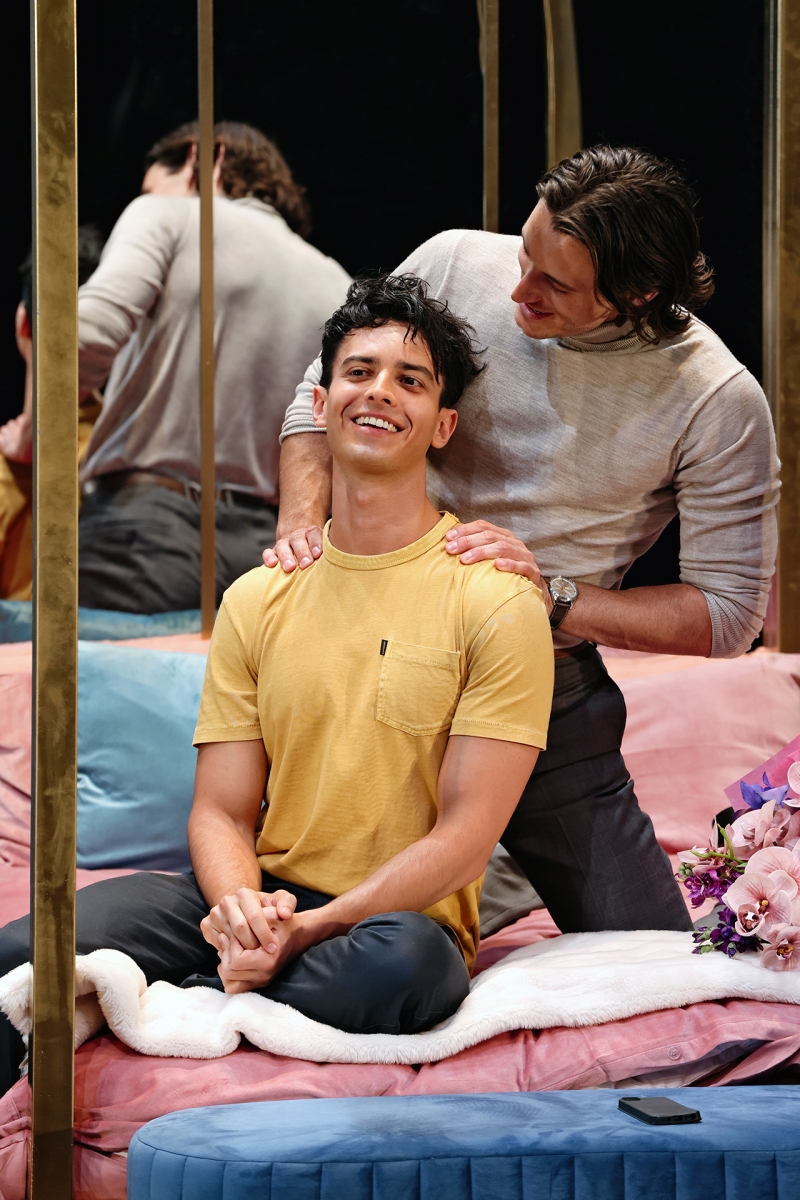 Newcomer Roman Delo delivers a beautifully balanced performance that holds Elliott on the realistic side of the absurdity going on around him. Elliott is the grounded force amongst the egos and melodrama that surround him and Delo ensures this is conveyed as he endears Elliott to the audience. Elliott's calm and cautious nature is countered by Treston's anagram of Mr Darcy, the rich and successful William D. Cray (Ryan Panizza), a character that takes Mr Darcy's arrogance and unexpected charity and twists it for a different outcome. Presenting both William and Warren, Panizza ensures that the audience see two clearly delineated characters that sit at opposite ends of the spectrum for likability but both having a similar interest in money and more than simple life with a couple of cats and a refrigerator that makes ice.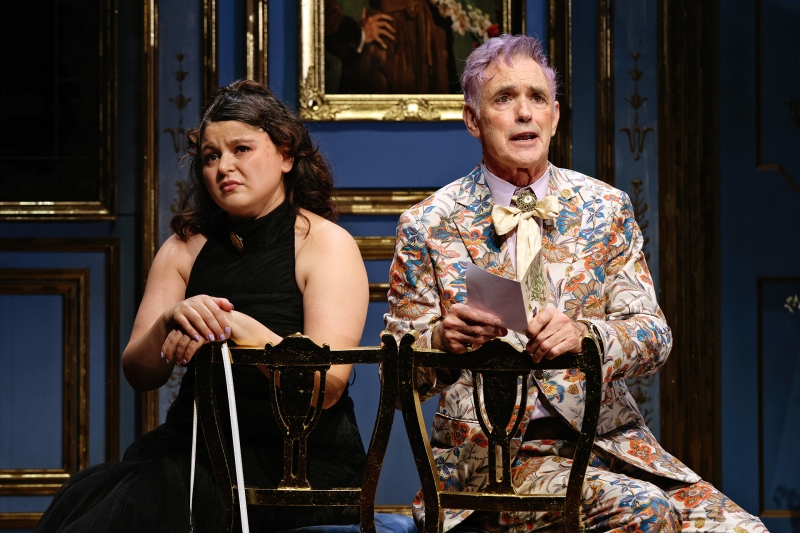 As Elliott's mother Bernice, Celia Ireland makes certain that the character is pushed to the camp extreme. She has a great comic timing with the right gravity to ensure that her schemes and revelations amuse and surprise and too a degree, shock. As Elliott's sister Paige, Melissa Kahraman similarly pushes the character to the extreme as a counterpoint to her sensible brother while exhibiting elements of flair and passion that make sense as truths are unearthed. While Bernice's maternal efforts are in service to her own needs and Paige is equally self-absorbed, Elliott's new colleague Chantel becomes a supportive guiding force for the out of towner and Henrietta Enyonam Amevor infuses a vibrant spirit to the on-trend younger woman who encourages her new boss to enjoy life and seize the opportunities that arise.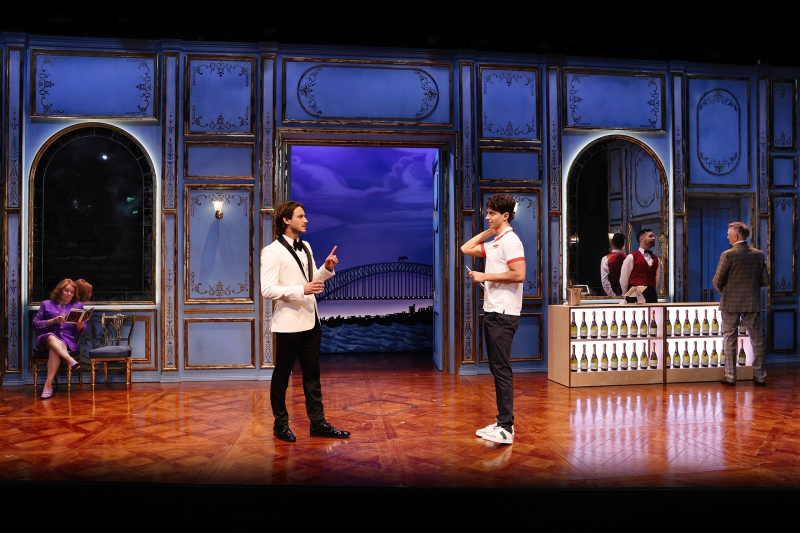 Matthew Cooper and Andrew McFarlane round out the cast as Brendan and Roland. Cooper captures Brendan's innocence and naivety as the sweet natured but not terribly bright personal trainer that is still learning about love and what he wants from life. McFarlane is a riot as the rich aging queen with impeccable sartorial elegance and a vibrant "purple rinse". His physicality and his comic timing add to the humor while providing a contrast with his nephew who previously kept his sexuality quiet, not having the same safe space to express himself as his southern uncle.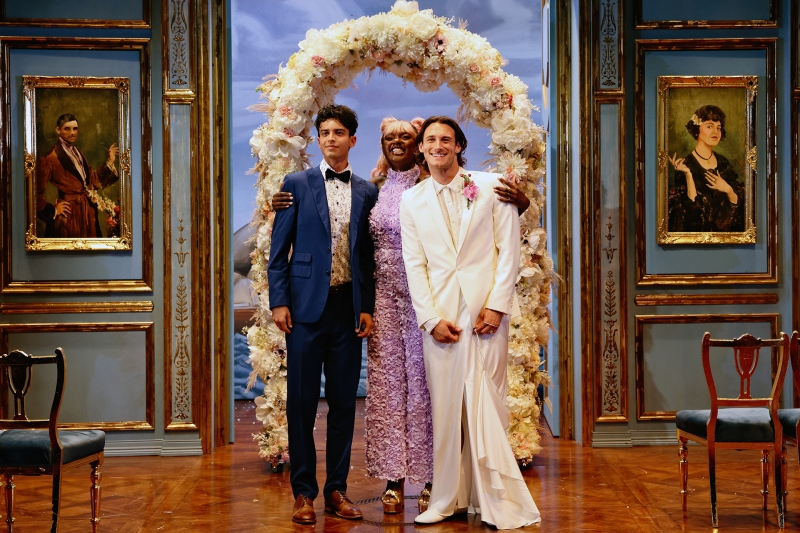 Reinforcing similar themes as the work that inspired Treston's new play, HUBRIS & HUMILIATION serves as a warning against excessive pride and early assumptions as no one is who they initially seemed but this work and Dean Bryant's direction adds modern elements as it considers more diverse lives. Presented in association with Sydney WorldPride 2023, this work naturally has multiple queer twists beyond making the protagonist a gay man. Along with celebrating the LGBTIQ+ community and providing a new interpretation of a classic story to be more representative of the contemporary community, this work is a delightful piece of entertainment regardless of the viewers own experiences and hopefully a broad range of the community will take the opportunity to experience this uplifting piece of theatre.
Hubris & Humiliation - Sydney Theatre Company