BWW REVIEW: A More Settled And Smooth MY FAIR LADY Returns To Sydney
Sunday 27th August 2017, 6pm, Capitol Theatre Sydney

Following on from a successful opening season at the Sydney Opera House season in September 2016 and Brisbane and Melbourne seasons earlier this year, MY FAIR LADY returns to Sydney with a much better, more comfortable and "lived in" performance. With a few cast changes since 2016, this museum piece, directed by Dame Julie Andrews, recreates Moss Hart's 1956 original production of Alan Jay Lerner (Book and Lyrics) and Frederick Loewe's (Music) iconic musical 60 years and half a world away from it's Broadway origins.
Since the 2016 Sydney season, UK stage and screen regular Charles Edwards, well known for his role in Downton Abbey, took over the role of Professor Higgins for the Brisbane, Melbourne and return Sydney season. Edwards delivers a wonderful performance as Higgins and both he and Tony Llewellyn-Jones as Colonel Pickering fully embrace the roles, making them their own with a natural style to their gestures, playing with the roles and making them their own with a 'lived in' yet fresh playfulness in their expression. Edwards' nuanced phrasing conveys the pheneticist's arrogance and social ineptitude and when combined with his physicality, expresses a subtle campiness without turning the "confirmed old bachelor" with a latent homosexuality into a caricature. He is particularly delightful during the 'tantrum' of "why can't a woman, be more like a man" in A Hymn To Him. Vocally he gives a beautiful texture to Higgin's songs, capturing the emotion and texture of his statements, questions and ponderances. Llewellyn-Jones makes use of his stage time with fabulous little gestures, notably in response to Higgin's solo I'm An Ordinary Man. He has possibly allowed Pickering to age more in this season, further adding his endearing nature and highlighting the difference between the two me. Whilst there is much conjecture surrounding overseas cast being bought in to fill roles, Edwards, who was nominated for a Helpmann Award for his Brisbane and Melbourne performances, does deliver a performance worthy of making an exception to the argument.
As Eliza, Australian born Anna O'Byrne's performance has benefited from the three seasons and has settled in to the role to make it more of her own. While there is a challenge of recreating a role made famous by such an iconic performer as Dame Julie Andrews, the return season sees O'Byrne feel like a more natural fit this time although her pre-transformation gutter-snipe still feels a little too contrived and unnatural as a caricature of the lower-class mannerisms rather than fully connecting with the flower seller's raw grittiness. Sound balance issues during the opening scene which has O'Byrne overamplified in comparison to Edwards and Llewellyn-Jones adds to the challenge of believability. It is once Eliza has undergone her makeover that O'Byrne, winner of the Helpmann Award for Best Female Actor In A Musical, really gets to shine, showing the audience a more believable expression of a young woman wanting to better herself but finding herself unsettled with the lack of regard she receives from Higgins or the fact that the life of gentility she has been groomed for doesn't sit well with her independent, self-sufficient spirit. Vocally, O'Byrne has lightened her expression and firmed up the accent to deliver a performance that conveys Eliza's position as a young woman with an innocence under the bravado. With time and possibly changes in musical direction, O'Byrne's lovely soprano is showcased with smoother tranisitons between the fiery hell cat and refined young woman as she captures more of the essence of Andrew's iconic sound and sensitivity with more nuance and understanding that the text has light and shade and does not need to all be belted out.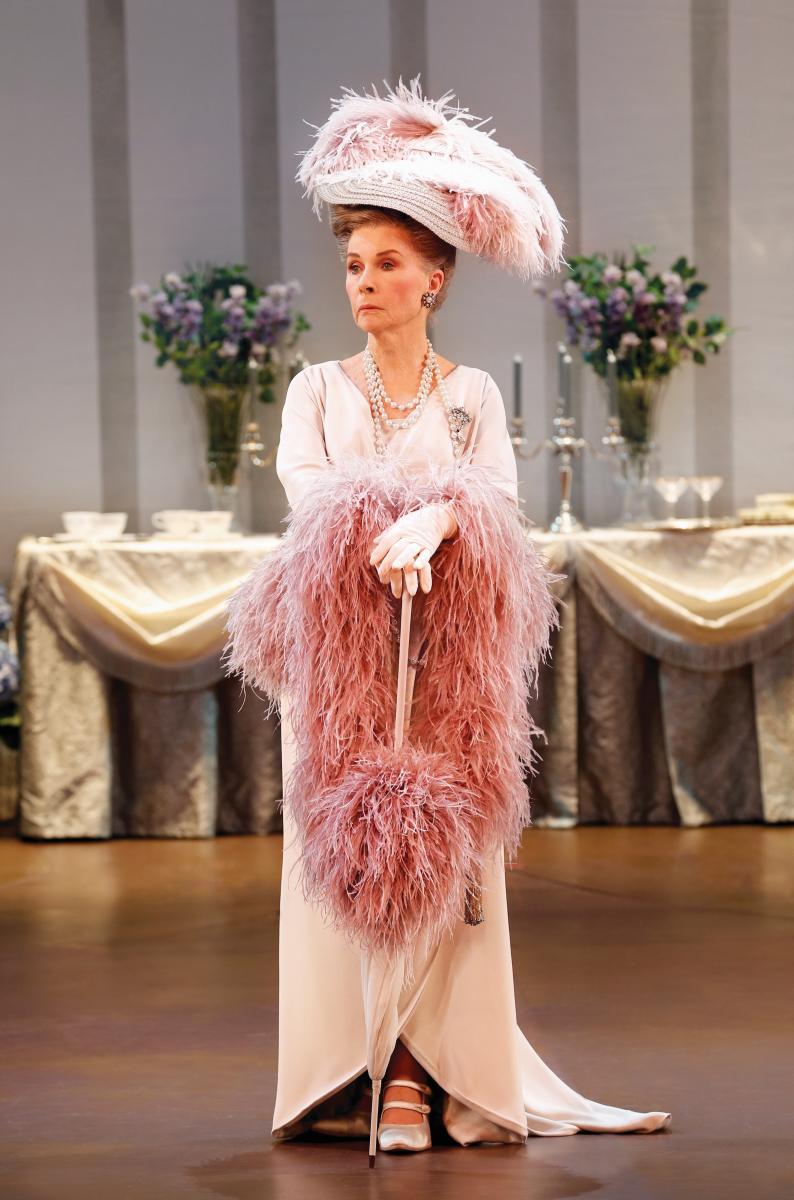 Helpmann Award winning (Best Female Actor in A Supporting Role) Robyn Nevin continues to deliver a flawless performance as Professor Higgin's mother, Mrs Higgins. She has a brilliant dryness to her delivery, inkeeping with the educated lady's style and sophistication along with the ongoing vexation at her social Neanderthal of a son. Nevin ensures that Mrs Higgins is seen as Eliza's ally against the unfeeling, obtuse Higgins whilst maintaining the gravitas that he fears.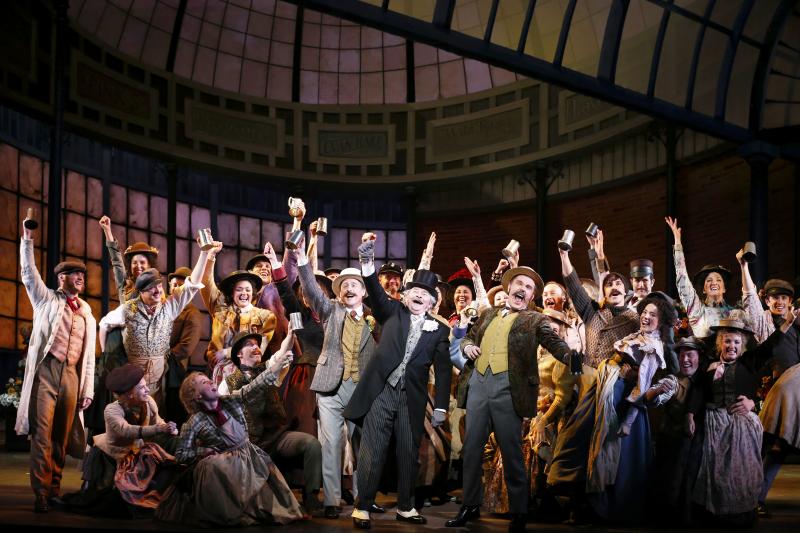 As Eliza's deadbeat dustman father Alfred P Doolittle, Reg Livermore (Helpmann Nomination - Best Male Actor In A Supporting Role) provides the bulk of the comedy relief as the glimpse into the world Eliza is trying to escape with her elocution lessons. Whilst Livermore's accent wavers from cockney to a more ocker Australian, his energy and playful interaction is captivating. Deidre Rubenstein's Mrs Pearce however remains disappointing with awkward blocking and stilted delivery.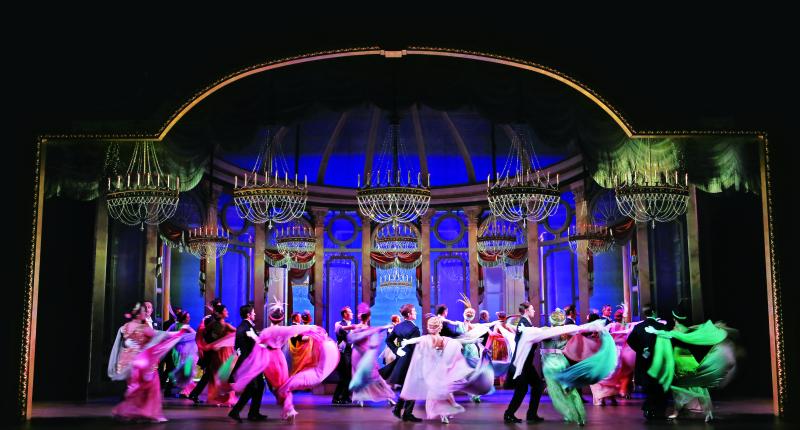 Another change from the 2016 season sees Joel Parnis take over the role of Freddy Eynsford-Hill and he is a much better fit for the role, delivery a perfect soppy ham performance. Compared to the earlier wooden and unvaried performance from Mark Vincent, Parnis gives Freddy some personality and can actually act, presenting the quintessential aristocratic offspring, raised to a life of idleness and luxury, who has become smitten with Higgins' project. His On The Street Where You Live and the reprise has a purity and innocence and a variance to show the difference in time and depth of infatuation.
This revival production is a brilliant example of high-formalist traditional Music Theatre, in both staging and design and is a refreshing to see this pure form in an era when many modern productions rely on technology to wow audiences. Oliver Smith's sets and Cecil Beaton's costumes have been wonderfully recreated by Rosaria Sinisi (Scenic Supervisor) and John David Ridge (Costume Recreation) following extensive research to transport the audience into the world of Post Edwardian England. The sets, from the Covent Garden flower market to the grand ballroom are incredibly detailed. The costumes from the grimey cockneys to the precise racewear and the elegant ball gowns are breathtaking in both their design and also their form, designed to move with Christopher Gattelli's (Choreography) extensive dance numbers. The work, as a museum theatre piece, is also more at home at the Capitol Theatre in comparison to Sydney Opera House's Joan Sutherland Theatre. The only challenge with the design is that audiences may wish to secure seats closer to the stage as the inset diminished proscenium, a carry over from the sets being constructed for the Joan's smaller than standard stage, makes the work feel smaller than other productions that have graced the Capitol stage.
Whilst 60 years old, MY FAIR LADY still holds a relevance to contemporary audiences as both an indication of how far we've come as a society as well as the fact that there is still progress to be made. Whilst it shows a society where women were 'objects' that held validity if they 'belonged' to a man, it also shows the changing times where women wanted independence, as Eliza protests that at least when she was in the gutter, she had the respectability of earning her own money and looking after herself. It shows that George Bernard Shaw's PYGMALION, on which MY FAIR LADY is based, still has a currency and this work potentially brings his brilliantly incisive dialogue to a new generation.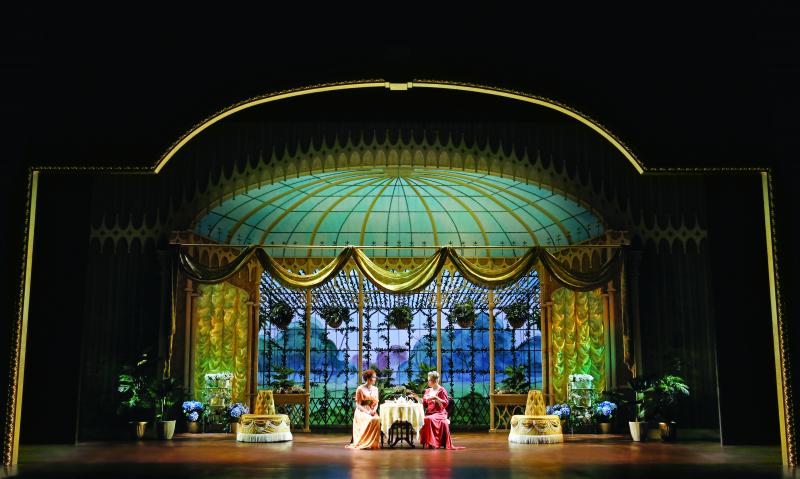 If you missed out seeing MY FAIR LADY last time, secure a ticket now. If you saw the 2016 production, go again and enjoy the maturation of the performance with a much more settled and nuanced production.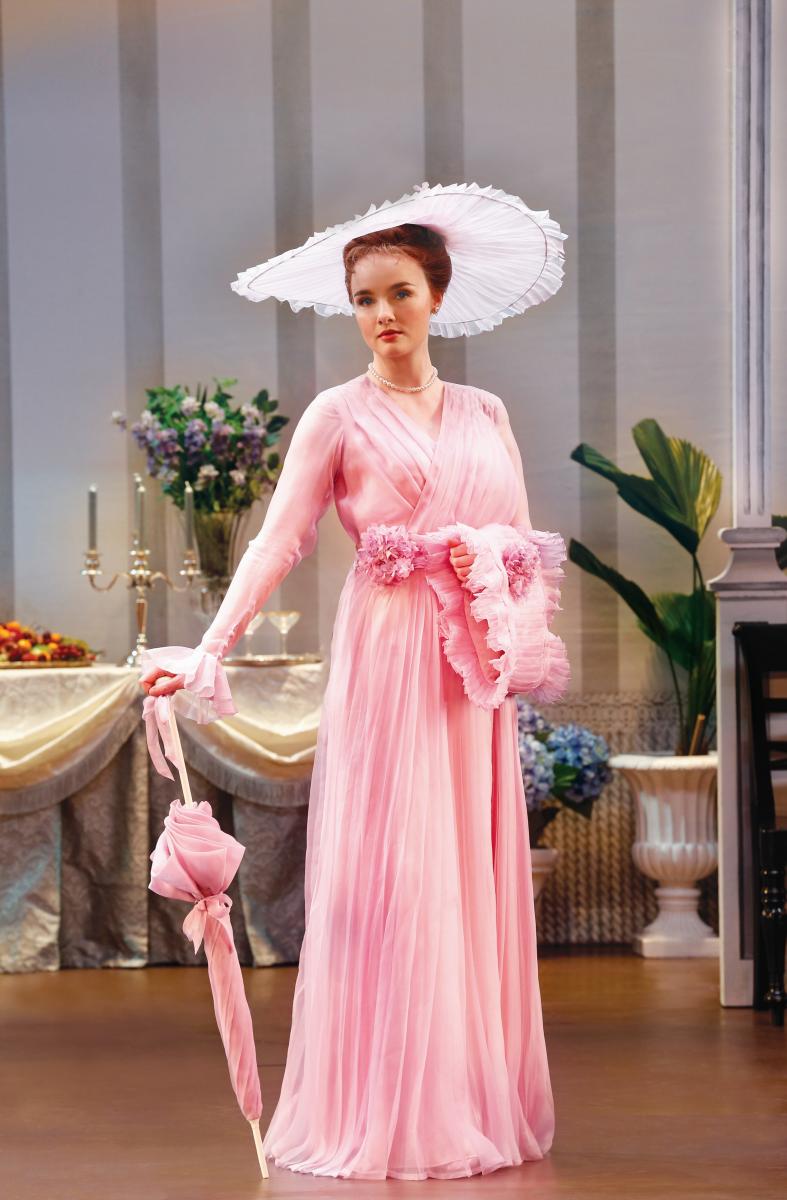 SYDNEY SEASON DETAILS
Venue: Capitol Theatre
Season: Only until October
Performances: Wed-Sat 7.30pm, Matinees Tues & Wed 1pm, Sat 2pm, Sun 3pm
Price: From $59.90 *
Tickets on sale: On Sale Now
Bookings: ticketmaster.com.au OR myfairladymusical.com.au
* $59.90 price point are available for Wednesday, Thursday and Friday evening performances. Subject to capacity. A Ticketmaster fee of $8.35 per transaction applies. Selected ticket delivery methods may incur an additional charge.
PLEASE NOTE:
The authorised ticket seller for My Fair Lady at the Capitol Theatre is Ticketmaster. We also work in partnership with Showbiz, What's On Live, Sofitel Hotels & Resorts, Helloworld, Virgin Holidays and Tixstar. Please be advised, the venue/producer has NO obligation to honour tickets purchased via unauthorised re-sellers. If you attend a performance of My Fair Lady at the Capitol Theatre with a ticket purchased via an unauthorised re-seller such as Viagogo, Ticketmaster Resale, Ticketbis, eBay, Gumtree, Tickets Australia, Queen of Tickets, or similar, you may be refused entry to the Event. We strongly encourage all ticket purchases to be completed through the authorised sellers only.
Review of 2016 Sydney Season: BWW REVIEW: Opera Australia And John Frost's Latest Musical Partnership Celebrates The 60th Anniversary Of MY FAIR LADY

Related Articles View More Australia - Sydney

Stories

Shows
I am an International Flight Attendant with a love of Cabaret, Musical Theatre, and Live Performing Arts in general. I try to see as many (read more...)