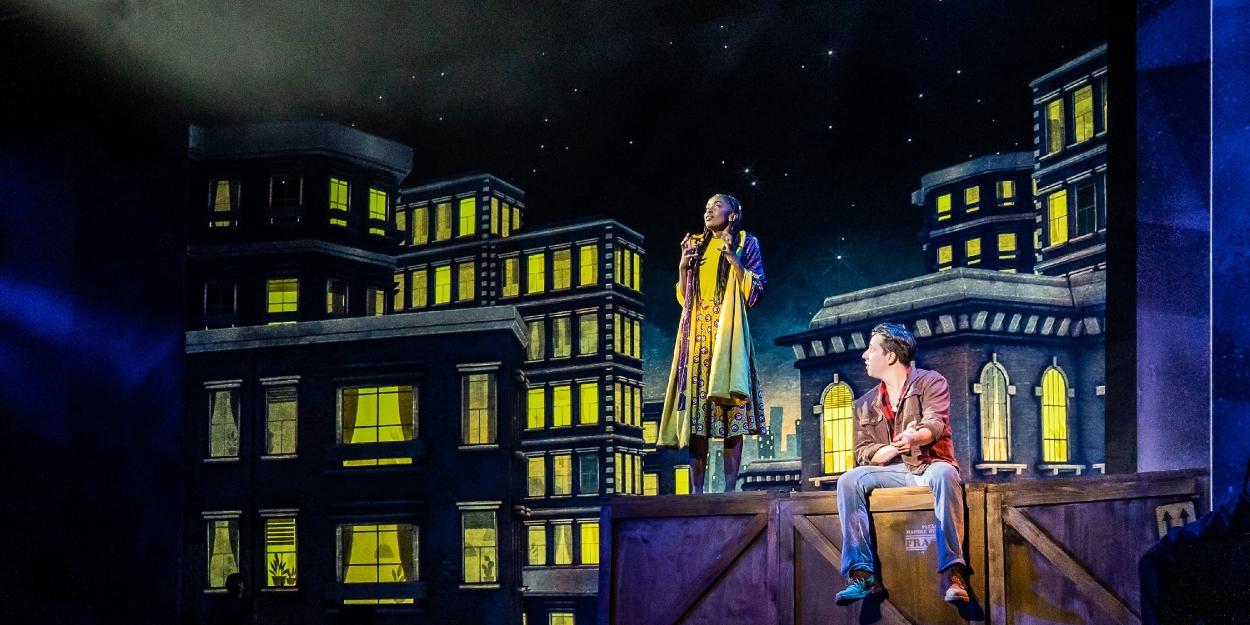 Review: CALLING US HOME at Artscape Provides World Class Performances
This ambitious musical boasts a mix of local and international cast and crew members.
CALLING US HOME is a heartfelt musical that explores, among other things, the concept of home: What is it? Where is it? Can we ever really leave one home and create another?
Written, composed and produced by Capetonian-born Alice Gilham, directed by New York-based Peter Flynn, and with a masterful team behind it, this ambitious piece of theatre spans continents, classes and cultures. While not set in the 21st century, the socio-political climate appears familiar: a sometimes war-torn and often brutal world, where families are separated as they traverse oceans in search of a better life. The backdrop for CALLING US HOME is, then, a globalised one, where the unspecified American city into which we are taken is a melting pot of individuals from all over the world, all trying to get through the banalities of each day while dreaming of improving their circumstances.
At the centre of the narrative is Grace, a medical student revered for her brains and her beauty, who is sent by her family to America to escape a war in her African home-country. Devonecia Swartz is a captivating performer who brings Grace to life with empathy and subtlety. Her vocal range is impressive and she manages to convey her character's naivety and compassion in a way that still makes her feel layered and real. Swartz's expressive eyes are key to her characterisation and there is no doubt that she is leading lady material.
Likewise, Míchel Alejandro Castillo as Rafael, Grace's working-class love interest, is a talent to behold. His silky voice and charisma make him a joy to watch. Although their love story feels like it accelerates very quickly, the pair has good chemistry.
Monica Tulia Ramirez as Isabella, Rafael's sister, is a powerhouse. Her conviction and her vocal performance in 'Handfuls of Dragonflies' is nothing short of superb. She captures the desperation, the downfall and ultimately the redemption of a flawed woman who makes mistakes and who has to live with the consequences thereof.
The performers work excellently as an ensemble. My favourite group scene is the performance of 'Land of the Free' by the women working in the fish factory. It is one of the more comedic songs and the choreography surrounding the scaling, filleting and deboning of the fish while lamenting the realities of working-class life in America is really effective. In this number, and in almost all scenes in which she features, René Setlhako elicits belly laughs from the audience. Her comedic timing as the sassy and vivacious Lindiwe, Grace's best friend, provides a balance for the darker underbelly into which we are often thrust during the musical. Indeed, Setlhako delivers her punchlines like a professional boxer - hitting the audience square in the funny bone every time.
I cannot mention every cast member but I must touch on a few more of my favourites. I adored Thokozani Jiyane as Nelson, Grace's brother who remains in his war-torn home country. Jiyane is always high energy and commands the audience's attention with a velvety voice that is made for theatre. His breaking of the fourth wall works well and ensures that the audience is never isolated from the action; it also provides some humour. Every time he appeared on stage, he was the focal point for me.
Likewise, I had a soft spot for Micah Stojakovic as Ben, Rafael's best friend, who gives a tender and authentic performance. Mthokozisi Emkay Khanyile as Ivan, the ruthless gang lord who rules the town, plays his role with a menacing air that remains consistent from the moment he swaggers onto stage. He is suitably terrifying. Additionally, Yamikani Mahaka-Phiri, who plays Dino (Ivan's henchman), has an exquisite voice, which we hear on its own only briefly in Act II - but it deserves a mention.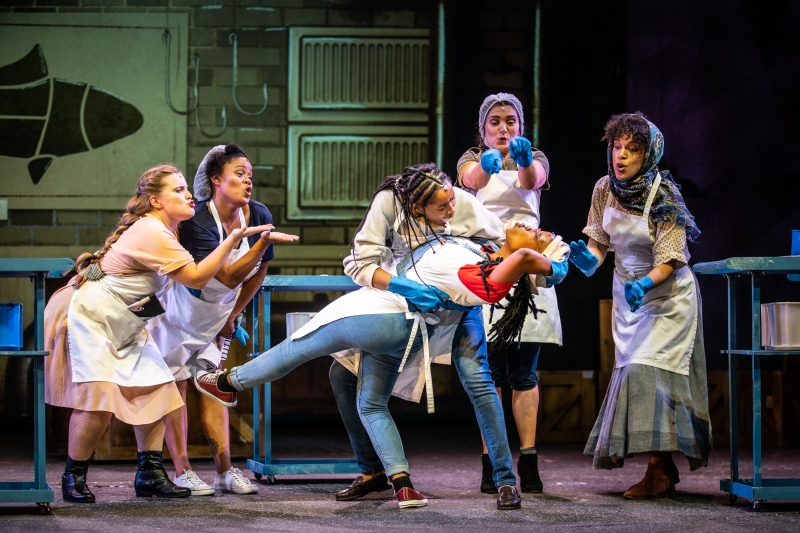 I did find, sometimes, that the music was too loud for the performers' voices, particularly during solos in higher keys. The accompaniment sometimes drowned out the lyrics which meant that I could not always hear what was being said. Likewise, diction is mostly crisp but there were times when performers swallowed their words.
The audience adored the show as evidenced by the constant roars, applause and laughter after songs and punchlines. This added a lot of energy to the space and the cast clearly fed off that electricity. However, cast members must ensure that they give the audience time to react (whether through applause, laughter etc) before beginning the next line - otherwise we miss valuable parts of dialogue.
Personally, I felt that the resolution of the central problem towards the end of the musical, involving Rafael's fate as well as Ivan's, was too convenient. As much as I was given the outcome I wanted, I did not necessarily buy it.
The production itself is slick and the use of projectors to display convincing scenery cleverly creates the illusion of atmospheric locations without relying on clunky sets. Indeed, much of the tangible set items are suggested and are lowered onto the stage from above the proscenium arch. They are then lifted back up in the same manner. This staging worked really well because it felt realistic without ever interfering with the flow of the production. For this, the set and technical teams deserve hearty congratulations.
In straddling the American and African continent, audiences near and far will be able to identify with the core themes in CALLING US HOME, which include those of identity, love and class struggles. While I wish that CALLING US HOME were in Cape Town for a longer run so that local audiences had more time to see it, I am confident that it will attract support wherever it goes. When I attended the production, there was not a single empty seat and the performers were given the full standing ovation that they deserved. Indeed, CALLING US HOME is evidence that locally made and grown musicals are world-class and deserve to shine both abroad and in South Africa. I hope that one day this production will return to the Cape Town theatre scene after being called back home.
CALLING US HOME runs at Artscape from 15 to 19 February. Tickets are available via Computicket and range between R190 and R390.
Photo Credit: Daniel Rutland Manners