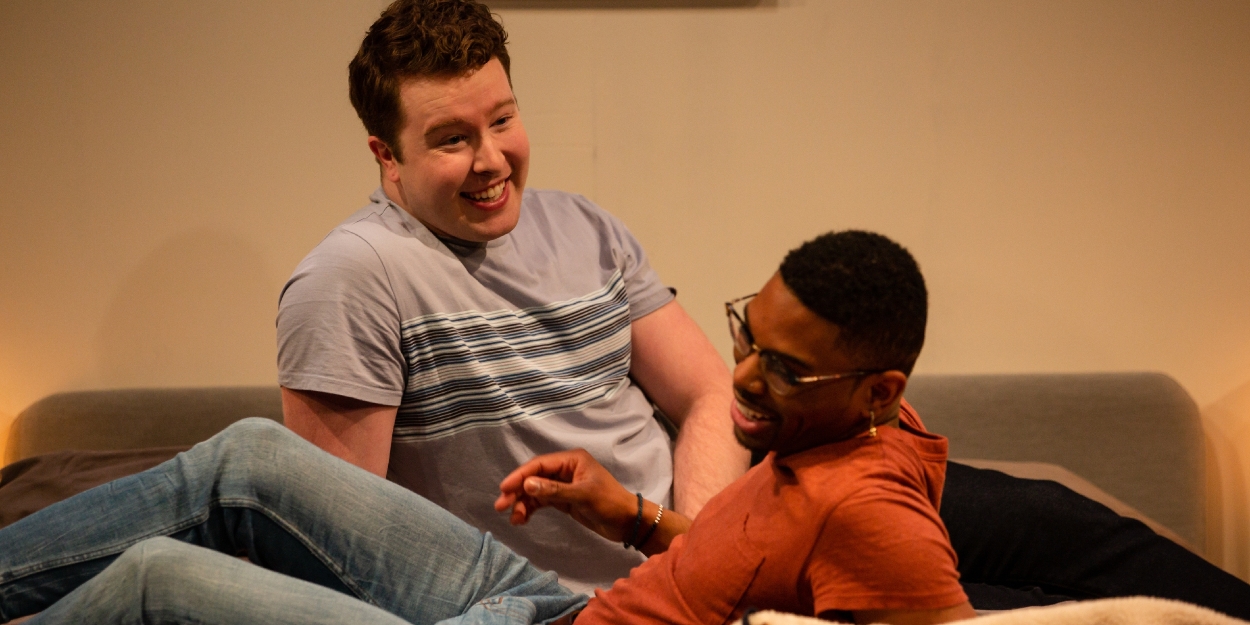 Review: THIS BITTER EARTH at Seattle Public Theater
Now through February 19th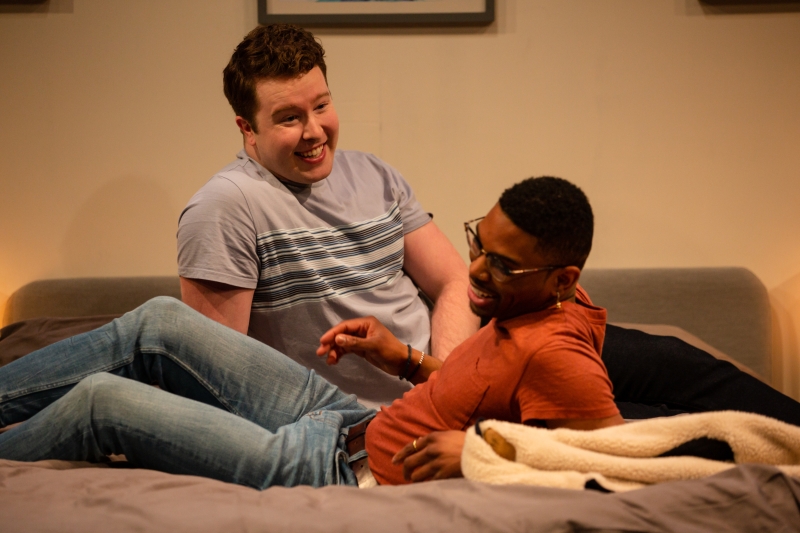 THIS BITTER EARTH is a story of troubles: a troubled time, troubles in a relationship, but mostly trouble in seeing outside of one's own perspective. In our modern world where issues of social justice dominate the headlines, our actions and reactions are as varied as the individuals that make up our melting pot of society. At times it feels like we are all stewing in the pot rather than melting into one people, one community. THIS BITTER EARTH deals with two opposite reactions to the divisiveness of our world and how they struggle to understand each other. The show is full of tough conversations, powerful moments, quiet nudges, and just enough hope to carry us through.
In THIS BITTER EARTH, Jesse and Neil are a gay couple living in Minneapolis. They are an interracial couple. The acquittal of George Zimmerman in his trial for the death of Trayvon Martin presents the couple with a challenge. Neil seeks to show his commitment to being an ally by joining BLM, marching and being present whenever possible. Jesse believes that his own path to resistance lies in pursuing his career and not letting the specter of modern racism live rent free in his head. Their different reactions cause a chasm to grow between them. Each is begging the other to see it their way, while doggedly refusing to consider any perspective other than their own. Can they find a way to be true to themselves that allows room for each other and different views?
The cast of THIS BITTER EARTH consists of only two: Tyler Rogers as Neil and Brodrick Santeze Ryans as Jesse. They displayed an ease and genuine connection with each other. Both their fondness for each other and their frustrations with each other were grounded and seemed to hold a deeper time and history. Ryans as Jesse has a swagger and charm coupled with a touch of old soul depth. He contains volumes and reveals them in rare bits and pieces that provide a glimpse to a vulnerability beneath his protective shell. A man of thousand different smiles, Ryans tells his story through smirks, grins, and Duchennes smiles. Rogers as Neil is a direct counterpart. He is a tad awkward, full of good intentions, but also stuck in his own worldview and the baggage his privilege brings. Rogers displays the struggle of allyship admirably while also revealing its perils. He is both the answer and the problem, and Rogers wears this duality to perfection. Together, their teamwork was superb.
Scenic designer Lex Marcos and Projections Designer Ahren Buhmann combined to create a space that was detailed and flexible. While most of the projections provided subtle changes, the boldness in allowing them to take over while Jesse reads a piece of his writing gave a rich immersion into that world. Director Brandon Ivie paced the show with precision and created visual cues to help the audience transition from flashbacks to present. Playwright Harrison David Rivers has created a timely show, not so much about the social justice issues of our time but rather how we as individuals react to them. The use of a repeated past scene that reveals a bit more each time we see it was a useful device for telling this story. However, the repeated breaking of the fourth wall for the actors to directly address the audience was a bit of overkill to me. Much of the information of these pieces could have been revealed in scenes from the actors rather than being spoon fed directly to the audience. As officer Lockstock of Urinetown says, "nothing can kill a show like too much exposition."
THIS BITTER EARTH is an important show for our time as we learn to recognize that there are many ways to react to injustice and that more than one can be valid. Recognizing when we are stuck in our own perspective is perhaps a lifelong lesson. Practicing authentic listening, not to respond, but to understand is even a greater struggle. THIS BITTER EARTH presents us with the bitter pill that even when we think we are embracing diversity that there is still much work to be done. And the only way forward is to do the work. I hope the reflections and conversations generated from this show will continue far beyond its doors.