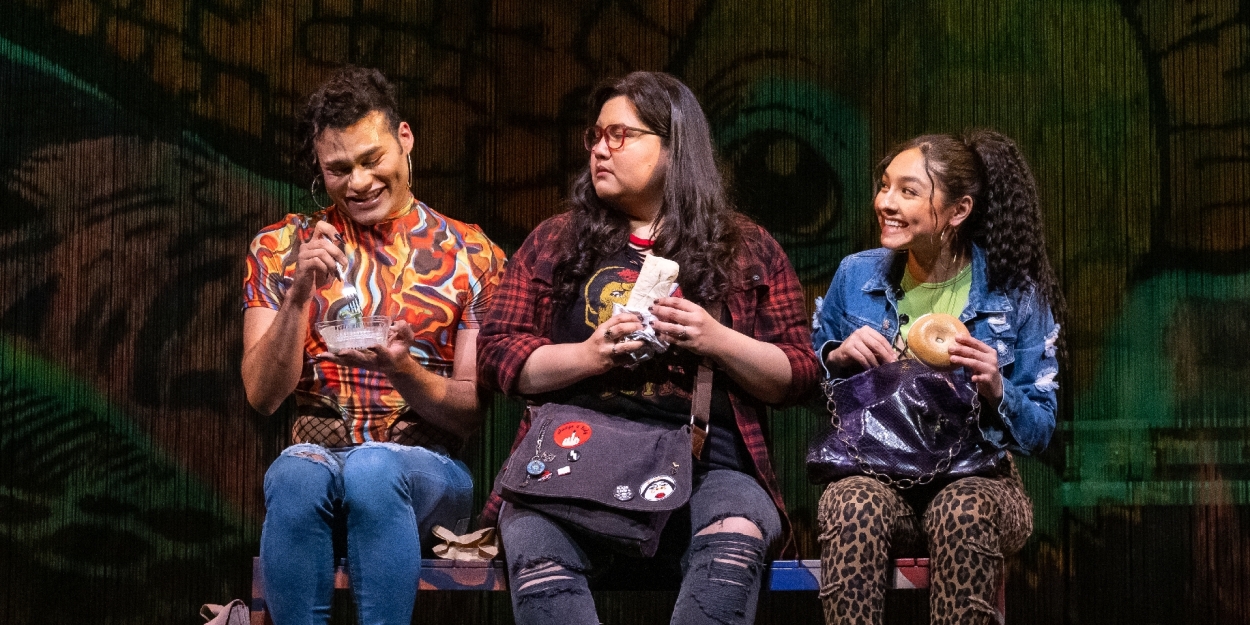 Review: I AM NOT YOUR PERFECT MEXICAN DAUGHTER at Seattle Repertory Theatre
Now through Feb. 5th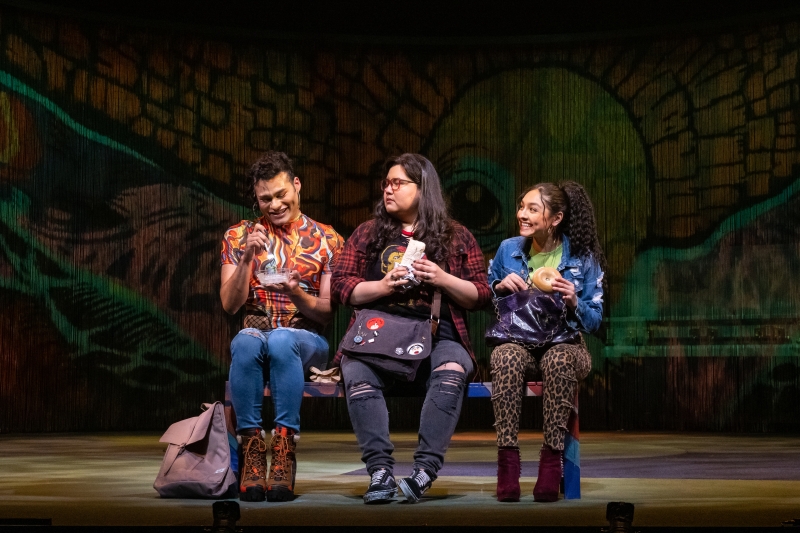 Every so often a show comes along that moves you in such a way that you are changed. There are some characters that you wish were real and could be part of your life. There are stories that are so good that you don't want them to end. I AM NOT YOUR PERFECT MEXICAN DAUGHTER is that show, has those characters, and is that story.
I AM NOT YOUR PERFECT MEXICAN DAUGHTER is the story of a teenage girl mourning the sudden and tragic loss of her older sister and struggling with the weight of all parental expectations falling on her shoulders. Júlia dreams of being a writer but always seems to find herself in trouble and misunderstood. In coping with her grief, Júlia realizes that she never really knew her sister. As she seeks to learn more about her sister, she also learns more about herself, her friends, and her family. The truth is powerful, brutal, and freeing.
The cast of I AM NOT YOUR PERFECT MEXICAN DAUGHTER is one that exudes connection. Karen Rodriguez as Júlia Reyes commands the stage whether spouting sarcasm or quivering with awkwardness. I don't know how much of this show was a personal connection for Rodriguez, but she makes you believe it is her own story with a sincere honesty that allows every audience member to feel it as well. Jazmín Corona as Amá is the quintessential matriarch giving her all for her family yet struggling to see them as individuals. Her weighty gaze was filled with hope, frustration, fear, pain, and love. Marco Antonio Tzunux plays the parts of both Juanga and Estéban, but I wouldn't believe it if it weren't printed right there in the program in black and white. The contrast he produces in body, voice, mannerisms, and essence is the stuff of witchcraft. There was not a single atom of one character present in the other. As Juanga, Tzunux displays a potent mix of yearning, vulnerability, and sass that makes him an instant favorite. Leslie Sophia Pérez portrays Lorena with such heart that she places her character in the pantheon of best friend greats. Michael Monicatti has the delicate task of making the character of Connor likable while still displaying great levels of unawareness that inhabit the privileged, yet he manages to do just that.
The production of the show is one of simplistic beauty. The curved background is a giant mural painted onto strands of hanging beads creating the opportunity for openings at any point or with lighting to reveal spaces behind the beaded curtain. Efren Delgadillo Jr.'s design worked to perfection and allowed the maximum space for the actors to use. Direction by Juliette Carrillo was one of immaculate timing. The movement and transitions were natural, never forced, and kept a tight pace from start to finish. The use of the revolve created interesting viewpoints and a flow and counterflow of movement that made the moments of stillness even more powerful. Lighting Design by Robert J. Aguilar complimented the show and elevated the mood in a subtle, yet powerful way. And either the actors were insanely precise with hitting their spots for light or the spot follow was a magician because every single cue was perfect.
The genius of the show is found in the mix of humor and drama. When we laugh, we relax and open up. I AM NOT YOUR PERFECT MEXICAN DAUGHTER will make you laugh and laugh hard. And then in your midst of your openness, it will drop a truth bomb that will rattle your very core. The mother/daughter relationship is one that is fraught with landmines at every turn. It is filled with a beauty that transcends culture and time. It is a topic fertile for infinite exploration. Family is hard. Growing up is hard. Finding your true self is hard, and sharing your true self even harder. In the end the details are not important, it is the universal truths that ring truest and loudest in this show.
I AM NOT YOUR PERFECT MEXICAN DAUGHTER is playing at the Seattle Rep now through February 5th. Visit the web site for more information on trigger warnings and sensitive content - https://www.seattlerep.org/plays/202223-season/i-am-not-your-perfect-mexican-daughter/