BWW Reviews: ArtsWest's JUDY'S SCARY LITTLE CHRISTMAS Is Fun but Not Quite Little
You know how those "Saturday Night Live" skits are where it's a fantastic premise and really funny to start out but then they have no idea how to end it so it drones on and on. Well the current off-kilter holiday production out at ArtsWest is like that. Filled with gut busting laughs and wonderful musical numbers in Act One but then turns into something very different in Act Two and keeps going on and on and ends about four different times.
The basics of the show is that it's a parody of Judy Garland's classic Christmas special as Judy (Lisa Mandelkorn), along with her three adorable back up dancers (Joel Domenico, Jordan Jackson and Bo Mellinger), invites us all into her living room for an evening with her and her celebrity friends Bing Crosby (Brian Lange), Liberace (David Caldwell), Ethel Merman (Kate Jaeger), Richard Nixon (Ricky Pope), Lillian Hellman (Pat Sibley) and Joan Crawford (Ryan McCabe). But what starts off as a look behind the curtain at the interactions of these divas soon turns into something else as an otherworldly element is introduced.
And this is where we started running into problems. Writers David Church and Jim Webber, along with composer Joe Patrick Ward, have created one of the funnier parodies of that late 50's era and of the infamous Garland Christmas special I've seen and while the twist in the story is fun, they attempt to do too much with it as Act Two becomes mired down with a completely different show that insists on having a final moment for each character. But there are seven of them and so it takes awhile. OK, that's not too much. But then it does it again with each of them. And then again. And AGAIN! And by the third one I began counting how many more celebrities in the list we needed to get through before we might get to an end. The writers just kept on beating that horse.
Director and choreographer Troy Wageman does an incredible job with the tone and style of the show and his dance numbers are a gorgeous mix of Bob Fosse and Twyla Tharp resulting in some killer numbers. And the cast does absolutely beautifully. Mandelkorn's Judy is strong enough to keep the show going and her voice is one of the clearest ones in Seattle. Lange croons his way through Bing to hilarious effect. Caldwell makes for an absolutely hysterical Liberace with more double entendres than you can shake a glittery cape at. Pope and Sibley do fine jobs with the bickering Nixon and Hellman but in the scheme of things feel out of place. McCabe is utterly delicious as the severe Crawford and conveys so much with each eyebrow raise or death glare. And Jaeger practically steals the show as the boisterous Merman and her Hawaiian love song with those three high steppin' back up boys was absolute comedy gold.
So yes, the show delivers on a lot of laughs and a sublime good time and even the Twilight Zone-ish twist works on some level, I just wish it could have done its job a little more concisely and ended a little sooner without the need to wrap it all up several times. But even with its flaws, it's still a good time and a delightful alternative to the usual holiday show and so with my three letter rating system I still give it a YAY. Just be warned, if you think it's over, you're wrong.
"Judy's Scary Little Christmas" performs at ArtsWest through December 28th. For tickets or information contact the ArtsWest box office at 206-938-0339 or visit them online at www.artswets.org.
From This Author - Jay Irwin
         Born and raised in Seattle, WA, Jay has been a theater geek for years.  He attends as many shows as he can around the country and loves taking in new exciting... (read more about this author)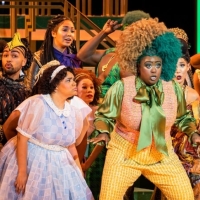 Review: THE WIZ at The 5th Avenue Theatre

November 28, 2022

L. Frank Baum's classic fantasy "The Wonderful Wizard of Oz" is the gift that just keeps on giving. From its 1901 origins to the 1939 iconic film to any number of sequels, movies, and even a Broadway musical or two, we always seem to want to hear more and more about the magical land of Oz. And no small part of those tales is the fabulous William F. Brown and Charlie Smalls, Tony Award winning musical, "The Wiz" from 1974. And now the 5th Avenue Theatre has brought this green gem to vivid life with their current delightful production.
---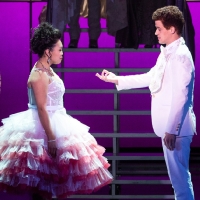 Review: RODGERS AND HAMMERSTEIN'S CINDERELLA at Village Theatre

November 19, 2022

"Rodgers and Hammerstein's Cinderella" is an enduring classic for a reason. Sure, it's family friendly and has a worldwide recognizable name, but in addition to it's wonderful songs, it's shown to be amazingly adaptable based on the production. From the original telecast versions in the 50's and 60's that took a more fairy tale, traditional telling, to the updated Whitney Houston and Brandy Norwood version in the 90's that leaned into the comedy along with updated orchestrations. Not to mention many, many stage revivals. With songs from the original sometimes cut and songs from other R&H shows being added in, this classic is certainly a living and growing thing. The current production from Village Theatre tries to emulate that 1997 version. And while I love that version, this production failed in committing to which story it wanted to tell and ended up being a mish-mash of potentially good ideas never fully realized.
---
Review: NOT / OUR TOWN from Pony World Theatre

November 12, 2022

Dear Readers, there's an interesting an innovative new work based on an old classic playing in Capitol Hill with Pony World Theatre's "Not / Our Town". Even as I arrived at the theater, the pre-show activities the audience must partake in were filled with promise. Unfortunately, that promise quickly waned as this "NOT / Our Town" ended up mostly being "Our Town Highlights" mixed with one of my pet peeves, someone else's therapy on stage.
---
Review: THE AMEN CORNER at The Williams Project And Langston

November 10, 2022

Dear Readers, if you're at all familiar with The Williams Project, then you know of their hard-hitting shows. Their "Blues for Mister Charlie" from 2016 was just one of their outstanding works. Now they're back to take on another piece from James Baldwin, his "The Amen Corner", and once again they show they know how to drive a story home.
---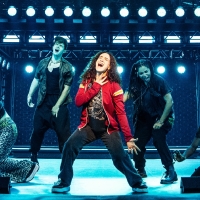 Review: JAGGED LITTLE PILL at The Paramount Theatre

November 9, 2022

Dear Readers, I'm going to offer up a few unpopular opinions of mine. First, I'm not a huge fan of Alanis Morissette. Not that I dislike her, but her album of "Jagged Little Pill" was never my jam. And second, the jukebox musical "Jagged Little Pill", currently playing at the Paramount Theatre, that takes on the music of Morissette has a book that can't find who or what it wants to talk about. So instead, it talks about everyone and everything to pretentious effect.
---