Review: SEATTLE OPERA TOSCA at Home Computer Screens
A Fabulously Dramatic Film of Puccini's Opera
Sometimes you get the picture of what a performance will be right from its beginning. This was one of those times. Seattle Opera's film of Puccini's Tosca, that can be streamed starting June 25, opened with the escape of political prisoner Cesare Angelotti who was once a friend of Cavaradossi. Angelotti, sung by bass Adam Lau, was exhausted from running, surmounting walls, and crashing through fences. His clothes were tattered and he almost fell into the cooling water of the church's Baptismal Font. In this production, Dan Wallace Miller did not let a single dramatic moment go to waste. He did, however, allow singers room to pursue their vocal art.
Christopher Mumaw designed the realistic production, and most of his scenes resembled the original places in Rome. Liesl Alice Gatcheco costumed the artists in colorful, detailed, period outfits that accurately set the time and place. As Tosca, Alexandra LoBianco looked like a working opera singer wearing a beaded red satin concert gown with a train. Cavaradossi, as interpreted by Dominick Chenes, was the kind of painter women fawn over in his loose shirt and brocade vest over plain pants. Michael Chioldi as Scarpia, the imperious Chief of Police, wore immaculately fitted solid black. Both Scarpia and Cavaradossi wore full wigs of long hair that looked natural in closeups.
Matthew Burns appeared to be a strait-laced zealot of a Sacristan until we saw him sneak a long draught of Cavaradossi's wine. Chenes was a happy man in Act I, although his lover was jealous and struck his painting. His "Recondita Armonia" ("Remembered harmonies") celebrated beautiful women. In contrast, Chioldi sang of Scarpia's desire to capture Tosca and destroy Cavaradossi, stating his case with glorious vocal colors as well as dramatic action. Scarpia was quite right when he said that Tosca made him forget God.
At the beginning of Act II, John Keene's chorus sang a lovely cantata that provided some needed respite from the constant tension. Scarpia bared his malicious personality in Act II when his henchmen failed to catch Angelotti. He made Tosca listen while they tortured Cavaradossi. In her poignant rendition of the aria, "Vissi d'arte" ("I have always lived for art") she noted that she had never sought to harm any living being. After she agreed to spend a night with Scarpia in order to save her lover's life, she realized there was a sharp knife on Scarpia's table. He never expected her stabs and he fell lifeless into a chair at the table. She placed candles on either side of him and put the crucifix she was wearing on the table in front of him as his blood pooled around it.
Cavaradossi was to be shot at dawn, so he sang "E lucevan le stelle" ("the stars are shining") with exquisite resonant tones as he recognized the beauty of his last night on earth. When Tosca realized that he has been shot and she would be executed for Scarpia's murder, she jumped from the top of the Castel Sant' Angelo, leaving many viewers breathless from the drama's constant tension.
Conductor Kazem Abdullah's tempi were a bit on the slow side but he allowed the artists to emote and keep the dramatic tension flowing. He led this excellent orchestra in a fine rendition of Puccini's opera that will allow the world-wide audience to enjoy this lyrical version of Sardou's drama. I enjoyed this dramatic Tosca and think it offers a fascinating contrast to versions of the opera that have fine singing but little of the original drama.
It is only a little more than a week until Seattle Opera's online premiere of Giacomo Puccini's beloved melodrama, Tosca. Enjoy a preview trailer of this production filmed at St. James Cathedral. It features Alexandra LoBianco as the fiery diva Tosca, Dominick Chenes as her lover, Cavaradossi, and Michael Chioldi as the evil Police Chief, Scarpia. The complete opera, Tosca, can be streamed from June 25-27, 2021 for $35.
https://www.seattleopera.org/tosca?utm_source=wordfly&utm_medium=email&utm_campaign=20210613Toscapreviewtrailer&utm_content=version_A#video-xoH-6s7v24U
Photos of Dominick Chenes as Cavaradossi and of Alexandra LoBianco as Tosca with Michael Chioldi as Scarpia courtesy of Seattle Opera.
Maria Nockin worked at the Metropolitan Opera in New York while attending  Fordham University across the street from Lincoln Center. At the same time, she studied voice, piano, and violin... (read more about this author)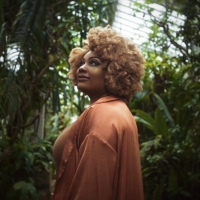 BWW Review: AN AUTUMN AFTERNOON WITH RAEHANN BRYCE-DAVIS at Home Computer Screens

November 9, 2021

Bryce Davis and Cilliers opened their recital program with Richard Strauss' and John Henry Mackay's uplifting 'Heimliche Aufforderung' ('The Secret Invitation'). This joyous, celebratory composition was the composer's gift to his bride on their wedding day. Bryce-Davis sang it with exquisite vocal colors. Next was Robert Schumann 'Die Lotosblume' ('The Lotus Flower') in which the poet Heinrich Heine described the beauty of the love between the flower and the moon. Bryce-Davis showed the lyric tones of her voice as she told of this delicate love.
---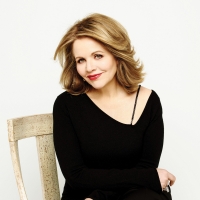 ONLINE VIRTUAL OPERA TOUR Begins November 2 on Home Computer Screens

November 4, 2021

This evening our online show is Los Angeles Opera's La Traviata from 2006 with: Renée Fleming, Rolando Villazón, Renato Bruson, Suzanna Guzmán, Anna Akhimova, Daniel Montenegro, Philip Kraus, James Creswell, Sal Malaki, and Mark Kelley. James Conlon conducts the Los Angeles Opera Orchestra. The stage director is Marta Domingo. Brian Large directs it for TV.
---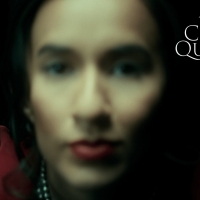 BWW Review: AZ OPERA'S FILM, THE COPPER QUEEN at Home Computer Screens

October 31, 2021

The Copper Queen is a modern opera by Clint Borzoni and John de los Santos that tells of times past in Bisbee, Arizona. It won an Arizona Opera competition that insured its place onstage. Because of the pandemic and the fact that currently audience size is quite limited, The Copper Queen became a film that can be experienced online. 
---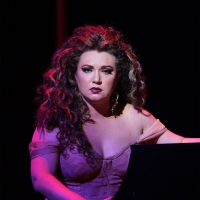 BWW Review: LOS ANGELES OPERA'S TANNHÄUSER at Home Computer Screens

October 25, 2021

On October  24, 2021, Los Angeles Opera presented Wagner's Tannhäuser live online for patrons who cannot get to the theater at this time. Director Louise Muller revived the Ian Judge production of the opera's Dresden version. A second live streamed performance will be available from LA Opera on October 27. 
---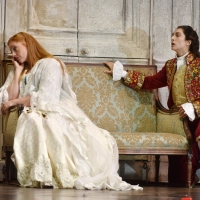 BWW Review: THE MARRIAGE OF FIGARO at Home Computer Screens

October 24, 2021

On October 22, 2021, Opera Philadelphia began streaming its rendition of Mozart's The Marriage of Figaro. This staging is a judiciously cut two-hour-and-forty-eight-minute production by Opera Philadelphia, Lyric Opera of Kansas City, San Diego Opera, and Palm Beach Opera. Each company is choosing its own conductor and cast.
---