THE LOGIC By Will Arbery Begins Streaming Monday From San Francisco Playhouse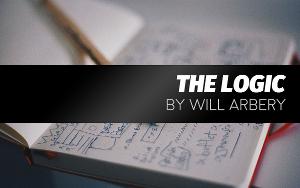 Michael Anthony Torres directs a LIVE virtual table read of The Logic by Will Arbery. E.J. Gibson and Jesse Vaughn star in this free play reading on Monday, September 21st at 7:00 P.M. PDT.
Evan and Andrew reconnect on Facebook. While Evan is starting a career in publishing in New York, Andrew is incarcerated in a Texas prison. As their childhood friendship starts to resurface, Andrew tries to push through the banality of digital communication to fulfill a plan they had when they were kids. Registration is required to access the livestream (one ticket per device).
Click here to claim your free ticket
.
Book Your Free Tickets
A link to the livestream will be emailed to you after registration. Monday, September 21 At 7PM PDT, The Logic.
More Hot Stories For You