Opera San Jose Announces Fantastic 35th Season Line-Up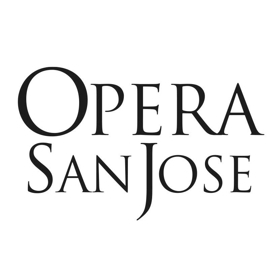 Opera San José today announced the company's 2018-19 season opening September 15, 2018 with Mozart's The Abduction from the Seraglio, directed by Michael Shell, followed in November by Leoncavallo's Pagliacci, directed by Shawna Lucey. The company will then begin 2019 with Heggie and Scheer's Moby-Dick on February 9, and concludes the season in April with Puccini's Madame Butterfly, directed by Brad Dalton.
"We are very much looking forward to our 35th season!" said General Director Larry Hancock. "It is a great pleasure to bring back to the California Theatre two favorites, Pagliacci, which we haven't seen in seven years, and Madama Butterfly, which has also been too long in the wings. Shawna Lucey, who makes her company debut with Traviata this season, will return direct a new production of Pagliacci, and, lucky for us, Brad Dalton has agreed to revive is production of Madama Butterfly, which is the best production of Butterfly that I have ever seen."
Hancock goes on to say, "New works in the 2018-19 season will be Mozart's Abduction from the Seraglio, a company premiere, and another company premiere Jake Heggie's brilliant Moby-Dick, which is a co-production with Utah Opera, Opera Pittsburgh, Chicago Opera Theatre, and Gran Teatre del Liceu in Barcelona. Not only is this a new production, but Mr. Heggie will create a new orchestration. This is a very ambitious season for Opera San José, that would not be possible without special funding from the Packard Humanities Institute, for Abduction, and the Carol Franc Buck Foundation for Moby-Dick."
The 2018-19 season will feature principal artists from Opera San José's resident company and guest artists from across and United States. All performances will be held at the California Theatre, 345 South First Street in downtown San José. Subscriptions and tickets are available by phone (408) 437-4450, online www.operasj.org, and at the Opera San José Box Office, 2149 Paragon Dr., San José, CA 95131.
Single tickets will go on sale June 2018, priced from $56.00 to $176.00. As always, students 25 and younger (with current student ID) can purchase tickets for $10. Performances are supported, in part, by a grant from the San José Office of Cultural Affairs.
Opera San José's 2017-18 season is as follows:
The Abduction from the Seraglio
September 15 - 30, 2018
Sung in German with English supertitles
Performances: September 15, 16m, 20, 23m, 28, 30m
Time: "m" indicates matinee at 3pm; all other performances are at 8pm
Composer: Wolfgang Amadeus Mozart
Librettist: Christoph Friedrich Bretzner
Premiere: July 16, 1782; Burgtheater, Vienna
Stage director: Michael Shell
Mozart's The Abduction from the Seraglio tells the story of a damsel, Konstanze, who finds herself in distress! Thrust into action, Belmonte, the gallant nobleman, assisted by his servant Pedrillo, attempt to rescue her from the confines of her Turkish prison and sinister overseer, Osmin, who is determined to keep her as his own.
Pagliacci
November 17, 2018 - December 2, 2018
Sung in Italian with English supertitles
Performances: November 17, 18m, 20, 25m, 30, December 2m
Time: "m" indicates matinee at 3pm; all other performances are at 8pm
Composer/Librettist: Ruggero Leoncavallo
'Premiere: May 21, 1892; Teatro Dal Verme, Milan
Stage director: Shawna Lucey
The saga of a jilted lover and a jealous husband, Pagliacci tells the tale of Canio, the leader of a traveling commedia dell'arte troupe. Canio is the clown who must laugh, and make others laugh, while masking his grief after learning that his wife Nedda has betrayed him with another man. In the end, art meets tragedy in a rage of passion and jealousy.
Moby Dick
February 9 - 24, 2019
Sung in English with English Supertitles
Performances: February 9, 10m, 14, 17m, 22, 24m
Time: "m" indicates matinee at 3pm; all other performances are at 8pm
Composer: Jake Heggie
Librettist: Gene Scheer
Premiere: April 30, 2010; Winspear Opera House, Dallas
Stage Director: TBD
Moby-Dick is an opera based on the classic novel by Herman Melville. Set in 1820, it tells the story of Captain Ahab of the whaleship Pequod, who after losing one of his legs to a frightening white whale, becomes obsessed with finding and destroying the creature at any cost. Only one crew member, first mate Starbuck, realizes the deadly implications of Ahab's obsession and the risks to the ship's crew. Since its 2010 debut at the Dallas Opera, Jake Heggie and Gene Scheer's opera adaption of Melville's classic novel has captivated audiences with its inventive storytelling, spectacular music, sets and visual effects
Madame Butterfly
April 13 - 28, 2019
Sung in Italian with English supertitles
Performances: April 13, 14m, 18, 21m, 26, 28m
Time: "m" indicates matinee at 3pm; all other performances are at 8pm
Composer: Giacomo Puccini
Librettists: Luigi Illica
Premiere: February 17, 1904; Teatro alla Scala, Milan
Stage Director: Brad Dalton
This is Puccini's heartbreaking love story of betrayal about an American naval officer who marries a young Japanese girl out of convenience only to leave her as she faithfully awaits his return. Set in 1890's Japan, this is Puccini's devastating saga of devotion, tradition, and sacrifice, and one of the most beloved operas of all time.
About Opera San José
Opera San José, performing at the beautiful California Theatre in downtown San José, is a professional, regional opera company that is unique in the United States. Maintaining a resident company of principal artists, Opera San José specializes in showcasing the finest young professional singers in the nation. In addition to mainstage performances, Opera San José maintains extensive educational programs in schools and in the community at large, and offers preview lectures and Introduction to Opera talks for all mainstage productions.