Actors' Theatre Presents Acclaimed Broadway Play RED About Artist Mark Rothko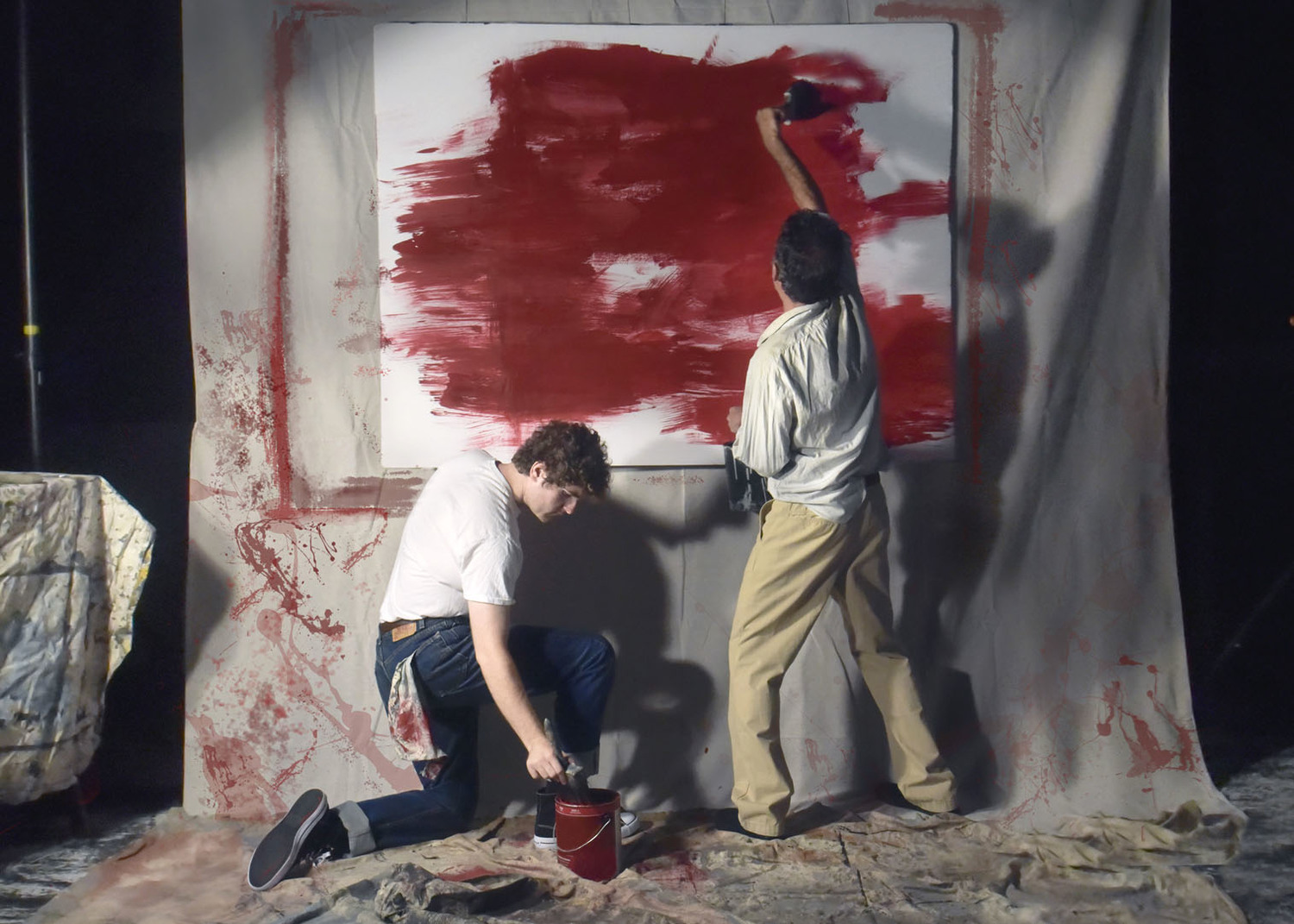 Santa Cruz County Actors' Theatre, who brings the community the annual sold-out 8 Tens @ Eight Short Play Festival, presents a full-length staged production of John Logan's renowned Broadway play, RED, directed by Wilma Marcus Chandler. Opening October 5 and playing through October 21 at the Center Stage Theater in downtown Santa Cruz.
Red is a moving and compelling account of Mark Rothko, the abstract expressionist painter considered one of the greatest artists of the 20th century. In John Logan's play, Rothko has just landed the biggest commission in the history of modern art, a series of murals for New York's famed Four Seasons Restaurant. In the two fascinating years that follow, Rothko works feverishly with his young assistant, Ken, in his studio on the Bowery. But when Ken gains the confidence to challenge him, Rothko faces the agonizing possibility that his crowning achievement could also become his undoing.
Raw and provocative, Red is a searing portrait of an artist's ambition and vulnerability as he tries to create a definitive work for an extraordinary setting amid the threatening presence of a new generation of artists.
Red premiered in London, then moved to Broadway in 2009, winning the 2010 Drama Desk, Outer Critics Circle, and Olivier awards for "Best Play," as well as six Tony Awards - the most of any play.
Actors' Theatre's production will feature local talent Martin Sampad Kachuck as Mark Rothko, and Robert Gerbode a his assistant, Ken.
"Red gives us a portrait of a painter who transformed our experience of seeing," explains director Wilma Marcus Chandler. "Both humorous and darkly rapturous, the play conveys Mark Rothko as both a modern master and a deeply emotional human being, struggling with what it means to be devoted to his calling as an artist."
Tickets available at www.sccat.org