Preview: SAN DIEGO JUNIOR THEATRE AUXILIARY COSTUME SALE is perfect for theatre and Halloween lovers
Everything must go and all proceeds go back to Junior Theatre for future production and education.
It is every theatre kid's favorite kind of event, and one where everyone can find something to love- it's the Junior Theatre Auxiliary costume sale! This event is on October 15th only, making it perfect timing for any theatres, aspiring performers, or people planning the perfect Halloween outfit!!
Junior Theatre is celebrating its 75th Anniversary season, and they have done many fun and fanciful shows which means there are hundreds of costumes, accessories, and more. Now you get to plunder their their costume shop riches which have been accumulated over the years for their productions, and sold at affordable prices.
All benefits of the sale will benefit Junior Theatre programming in education and production - which means you get unique and quality costumes and you get to support arts and arts education. That''sdefinitely a treat and not a trick!
How to Attend
On Saturday, October 15th at the Casa del Prado Theatre in Balboa Park from 9am - 1pm. Everything must go and all proceeds go back to Junior Theatre for future production and education.
Photo Credit: Junior Theatre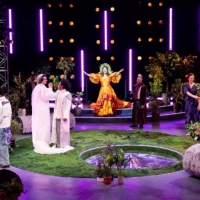 Review: Much to love in AS YOU LIKE IT at La Jolla Playhouse

November 22, 2022

The talented cast of  AS YOU LIKE  IT, now playing at La Jolla Playhouse through December 11th proves how false it is when other places say that casting in a representative way is too difficult to do. With lively performances and songs, along with gorgeous costumes, and scenery, there is much to love in this romantic comedy.
---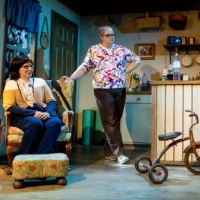 Review: THE CHILDREN at MOXIE Theatre ponders what price you are willing to pay today for the future of tomorrow

November 20, 2022

THE CHILDREN, a play by Lucy Kirkwood now playing at MOXIE Theatre through December 4th is a funny, and thought-provoking play brought to life through strong direction and excellent performances.  Set in a world after a disastrous event, it asks how much are we willing to mortgage the future to avoid paying the price of our actions today.
---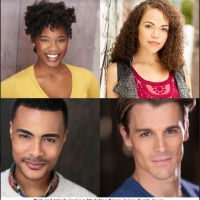 Interview: Madeline Grace Jones, Sarah Joyce, Jeffrey Rashad, And Michael Underhill bring MEASURE FOR MEASURE to The Old Globe

November 18, 2022

Madeline Grace Jones, Sarah Joyce, Jeffrey Rashad, and Michael Underhill talk about their experience working on MEASURE FOR MEASURE which is playing through November 20th at The Old Globe.
---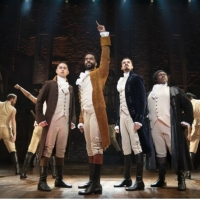 Review: HAMILTON Brings the Musical Revelation About the American Revolution Back to the San Diego Civic Theatre

November 17, 2022

It can seem a reasonable question to ask of a musical that was so explosively popular that it dominated music charts, history lessons, current-day politics, and social issues all at once - now that some time has passed, is it worth the hype?   Well, the touring production of  HAMILTON now playing at Broadway  San Diego through November  20th yes, the hype is real and it is worth being in the "room where it happens."
---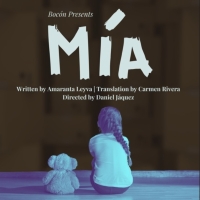 Interview: Director Daniel Jáquez on helping MÍA: ALL MINE at Bocón make its US premiere in English and Spanish performances

November 9, 2022

MÍA: ALL MINE makes its US premiere with a powerful and thoughtful play to the stage for theatre audiences of all ages.  Presented by Bocón, a theatre company that has dedicated itself to creating art for audiences of all ages, director Daniel Jáquez talks about working on this show and directing it for English and Spanish performances through November 20th.
---