My Fair Lady at Majestic Theatre
Dates

9/22/2020 - 9/27/2020

Theatre


224 E Houston St
San Antonio,TX 78205




News About My Fair Lady at Majestic Theatre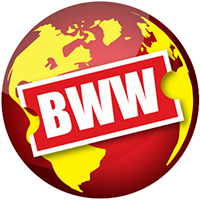 Hunter Ryan Herdlicka, Michael Campayno, and More Set For Virtual Reading Of Josh Canfield's IT'S ABOUT FAMILY
May 03, 2020
A virtual reading of the new comedy It's About Family, written by Josh Canfield, will be presented May 5 at 8 PM ET. The event will help raise funds for Broadway Cares/Equity Fights AIDS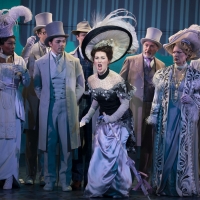 The Majestic Theatre Has Announced Line-Up of Shows for the 2020-2021 North Park Lexus Broadway in San Antonio Season
February 25, 2020
The Majestic Theatre announced its line-up of shows for the 2020-2021 North Park Lexus Broadway in San Antonio Season, and the line-up features a mix of revivals, Broadway Blockbusters, a dramatic adaptation of a classic novel and pop culture favorites for a season that offers diversity and broad appeal.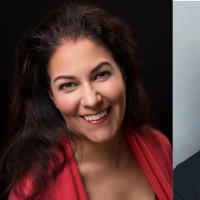 Creative Team Announced for ANNIE at New Bedford Festival Theatre
November 27, 2019
Complete creative team has been announced for Annie at New Bedford Festival Theatre, which begins its limited engagement at the Zeiterion Theatre on July 24th, 2020. Diane DiCroce will direct the production, which will have choreography by Andrew Winans.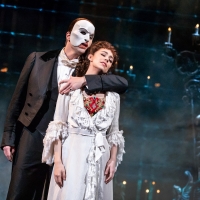 Meet the Current Cast of THE PHANTOM OF THE OPERA on Broadway!
August 10, 2019
Earlier this year, on April 22, The Phantom of the Opera, reached a milestone that no other Broadway show has even come near. Phantom, the longest-running show in Broadway history, became the first Broadway show EVER to reach #13,000 performances. This is just one of many incredible achievements made by the show since it opened on Broadway over three decades ago.

Fun Facts About All 41 Broadway Theatres
May 11, 2019
What makes a Broadway theatre? Technically any venue with 500 seats or more, located along Broadway in New York City's Theatre District is a Broadway theatre, and the art that is produced in these special places is widely considered the highest form of theatrical entertainment in the world. Today, forty-one theatres are technically Broadway houses, each with their own rich history. Below, we're giving you the scoop on the life of every one of them!

Hvordan du kjøper billetter til et Broadway show
March 04, 2019
Alle guide-boker forteller deg at hvis du planlegger en tur til New York City, bor det a se et Broadway-forestilling sta pa toppen av prioriteringslisten ... og de har rett. The Big Apple tilbyr en rekke museer, restauranter og steder a besoke, og likevel kan ingen av dem sammenlignes med den magien du finner Broadway. Hvis du har planer om a se et Broadway-forestilling pa din storbyferie (og det burde du ha), dette er din steg-for-steg veiledning om hvordan du far billetter til det showet som passer best for deg.

BROADWAY TICKETS: TIPS & TRICKS - Zo scoor jij de beste kaarten!
February 03, 2019
Elke reisgids zegt het. Ga je naar New York City, dan mag je een Broadway show niet missen. En ze hebben gelijk. De Big Apple heeft van alles te bieden, musea, restaurants, andere bezienswaardigheden, maar niets is zo magisch als Broadway. Als het bezoek aan een show op je to-do lijst staat, lees dan snel verder!
COMO E ONDE COMPRAR INGRESSOS PARA UM SHOW DA BROADWAY
February 02, 2019
Todos os guias de viagem recomendam que se voce estiver planejando uma viagem para Nova Iorque, assistir um show da Broadway deve estar no topo da lista daquilo que nao se pode perder... e eles estao certos. A Big Apple oferece uma serie de museus, restaurantes e lugares para visitar, e, no entanto, nenhum deles se compara a magica que e a Broadway. Se assistir um espetaculo da Broadway esta no seu itinerario de ferrias em NY (e deve estar) este e o seu guia passo-a-passo sobre como conseguir ingressos para o melhor musical ou peca para voce.
From Lincoln Center Theater that brought you The King & I and South Pacific, comes "a sumptuous new production of the most perfect musical of all time" (Entertainment Weekly), Lerner & Loewe's MY FAIR LADY. Director Bartlett Sher's glowing production is "thrilling, glorious and better than it ever was" (New York Times). "Every so often a revival comes along that reminds you how indispensable great theater can be" (NY1).

Boasting such classic songs as "I Could Have Danced All Night," "The Rain in Spain," "Wouldn't It Be Loverly" and "On the Street Where You Live," MY FAIR LADY tells the story of Eliza Doolittle, a young Cockney flower seller, and Henry Higgins, a linguistics professor who is determined to transform her into his idea of a "proper lady." But who is really being transformed?