BWW Interview: Mormon-Bred Utahn Chase Ramsey to Perform as Elder Cunningham in BOOK OF MORMON Musical on Broadway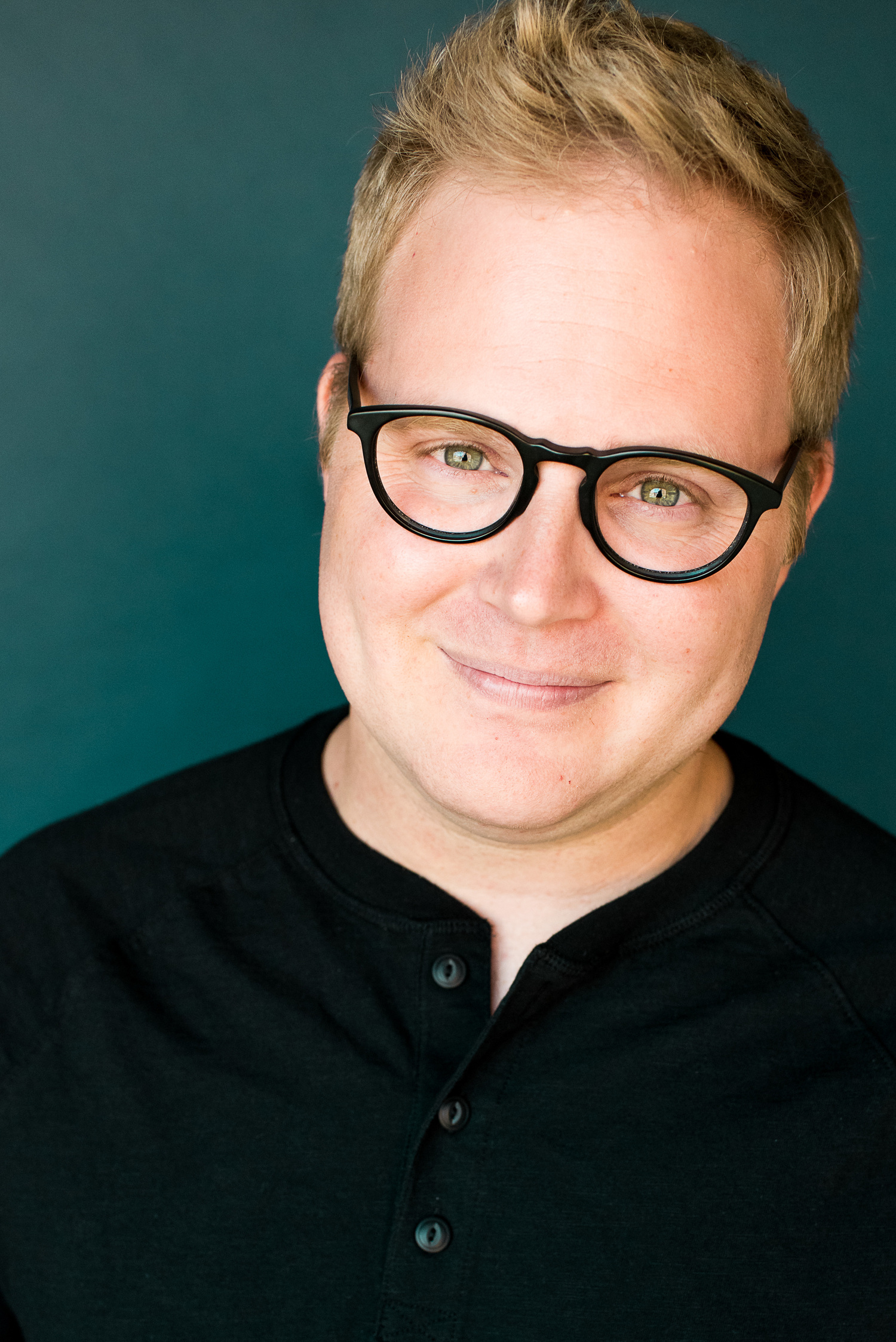 Receiving a "mission call" is the first significant part of the rite of passage for young, faithful Mormons as they become missionaries for the church.
Chase Ramsey received two. At age 19, he became Elder Ramsey when he was a missionary for the Salt Lake City-based church in Illinois. He just received his second mission call, becoming Elder Cunningham in THE BOOK OF MORMON Musical.
Following the loving satirical tone of the runaway Broadway hit, the second paperwork was printed on ersatz church letterhead, inviting him to the "Eugene O'Neill Theatre Mission." And not signed by a church leader, but by producers of the multiple-award-winning musical (grossing over $500 million to date).
While he is not the first actor with a direct connection to The Church of Jesus Christ of Latter-day Saints, Ramsey will be the first to take on the Elder Cunningham role with firsthand experience as a Mormon missionary.
And his Broadway debut is first fully professional performance, first as a standby for the lead role.
While you have played lead roles in major productions in the Salt Lake area, the bulk of your background since graduating from Utah Valley University has been as a director and TV host. Tell me a little about those experiences, please. How have they helped you as an on-stage performer?
I have been a stage director regionally and for the Walt Disney Company's theme parks, and my main focus has been as a television host, on Food Network, Cooking Channel and Sundance TV, with my most popular show, "California Dream Eater." I believe my work over the past five years has created a leap in confidence and an ability to be a force in big rooms, I suppose. It's also all about the hustle; "how to get in those rooms," to quote a phrase. Now that I am here, I reference Alan Schneider, director of the Juilliard School's Theater Center when Robin Williams was a student, who said something like "film, TV, theater ... It's all acting. No need to train in all of them ... They are all the same."
What was the audition process like?
I have worked with Berkeley Repertory Theatre (a Tony Award-winning regional theater in Berkeley, California) prior to this, so I have a good understanding of the process. Although, it's always different. I spent a week in New York City learning a lot of the show; they call it "Cunningham Camp." Something we might not realize is that a show that is seven years in still has producers and directors who have to all watch your tape and approve it. Scott Rudin, Matt Stone, Trey Parker, Casey Nicholaw and more had to give the thumbs up once they saw my tape. One thing remains the same: If you walk in the room with "I don't need this job," chances are you will get the job.
How has your involvement in the vibrant Utah theater community prepared you for Broadway?
I think it was the confidence the community instilled in me that allowed me to find success. It's hard to pinpoint one experience, but there were a lot of good and a lot of bad, I guess. Doing a lot of theater allowed me to see what I felt was working and what wasn't. I was lucky to be in the room a lot with Dave Tinney, whose soul is bigger than anyone I have met. He taught me to dig deep and "know what you know, seek out what you don.t." I must give credit to Utah Valley University, which helped me hone in who I am and what I can do. I hope to make the world laugh, and this is just another step towards that goal.
How will your background as a Mormon-bred Utahn influence your performance?
BYU's Oyoyo Bonner is now in the Broadway staging of the show. I saw her, and she was brilliant. I don't know what the Mormon history will bring to the role (I am just starting rehearsals now). I think I have a lot of great stories to share and a lot more laughs behind the scenes, I am sure. I believe a missionary's focus should be on the service of those he/she is teaching, and so I hope to go in and listen as much as possible. I hear listening helps acting a bit, too... Cunningham is a lover of life but hasn't been given much to love yet. I am going to use each night to find love.
How would your mission president respond to Elder Cunningham?
He would put his hand on my shoulder and let me know how proud he is of me. And then I would say: "You're not invited." We would laugh. I have found that the people I have kept in my life who are a part of the Mormon Church believe that everyone's relationship with God is different... This way, there is no need to judge another's path.
While some have shunned THE BOOK OF MORMON musical for its irreverent, nontraditional tone, how do you view the show?
I truly see the show as a masterpiece. Trey Parker, Matt Stone and Bobby Lopez wrote the play about young boys on a journey toward truth. Its focus is on human beings and their battles, and they used Mormon missionaries as the vehicle to tell that story.
Anything else I should know?
Moving to New York City was never on a bucket list. It's quite new and scary, but my wife and two young sons are excited for the adventure. Moving from a seven-bedroom home in California to a two-bedroom apartment is interesting. But we are going to live it up. A note on casting: Big roles like this always take forever. One must be patient.