Salt Lake City Interviews
The latest interviews about live + streaming theatre in Salt Lake City.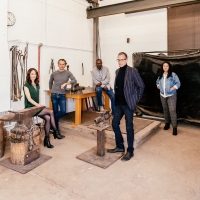 BWW: Playwright Ellen Simon on the Delayed PTC Premiere of Her New Play ASS and on Her Father, Neil Simon
by Tyler Hinton - October 09, 2021
, Salt Lake City
Ellen Simon, who is the daughter of famed playwright Neil Simon, kindly opened up to BroadwayWorld about ASS, its delayed opening, her friend and collaborator PTC artistic director Karen Azenberg, and the impact of their fathers' careers on their own....
How Tuacahn's Safety Plan Led To An Equity Approved Full Summer Season
by Alan Henry - June 02, 2021
, Salt Lake City
Tuacahn began their equity-approved summer season last month. Find out how their safety plan, early vaccinations and testing made it possible....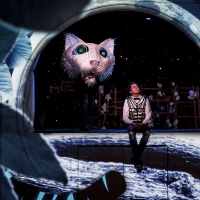 Executive Artistic Director Cynthia Fleming on Salt Lake Acting Company's 49 ¾ Season and CLIMBING WITH TIGERS
by Tyler Hinton - November 11, 2020
, Salt Lake City
Salt Lake Acting Company fully embraced 2020 with its unprecedented 49 ¾ season, including both new and archival digital theatre, and hopefully hybrid in-person audiences starting next March. Executive Artistic Director Cynthia Fleming spoke with BroadwayWorld about dealing with the pandemic, the un...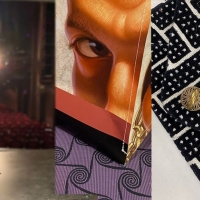 Artistic Director Karen Azenberg on Pioneer Theatre Company During the Pandemic
by Tyler Hinton - October 17, 2020
, Salt Lake City
While the professional theatre is working to return to full productions in February (with perhaps a surprise sooner), it is focusing on keeping its full-time artists employed in the meantime with initiatives such as creating and selling artisan masks and the unique items in the theatre's Second Act ...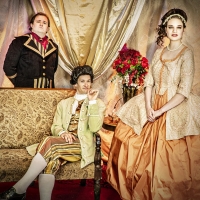 BWW Feature: Live Theatre Triumphantly Returns to the SCERA with THE SCARLET PIMPERNEL
by Tyler Hinton - June 08, 2020
, Salt Lake City
The SCERA realized it would be able to comply with state and local guidelines, keeping audiences safe while also providing them the live theatrical experience they've been unable to indulge in for several months. And after the dearth of opportunities to attend a performance in person, it was electri...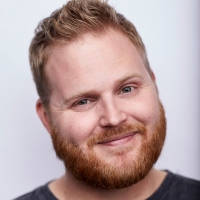 Broadway Actor Chase Ramsey on New Streaming Musical BLINK
by Tyler Hinton - May 23, 2020
, Salt Lake City
Hale Center Theater Orem is premiering a new contemporary musical, BLINK, via streaming. The show was written over a matter of weeks entirely during quarantine by David Paul Smith and Chase Keala Ramsey, who is the standby for the lead role of Elder Cunningham in the Broadway cast of THE BOOK OF MOR...
SCERA Executives on Streaming A NIGHT OF BROADWAY "Quarantine Edition"
by Tyler Hinton - April 28, 2020
, Salt Lake City
A favorite tradition of Orem's SCERA is A NIGHT OF BROADWAY--the annual concert that showcases local performers in songs from musicals. The show will go on this year in a special fully produced 'Quarantine Edition' that has been newly rehearsed, designed, and professionally filmed especially for st...
The Directorial Team Behind The Ziegfeld Theater's ASL and Spoken English Production of NEWSIES
by Chloe Rabinowitz - February 19, 2020
, Salt Lake City
The much-beloved musical Newsies follows the tale of Jack Kelly, a newsboy and leader of a ragtag group 'newsies' in turn of the century New York City, who dreams a life better than the streets of New York can offer. When publishing titans Joseph Pulitzer and William Randolph Hearst raise distributi...