Feature: Salt Lake City's Wildly Vibrant and Widely Varied Theater Community Seen in GREAT SALT LAKE FRINGE FESTIVAL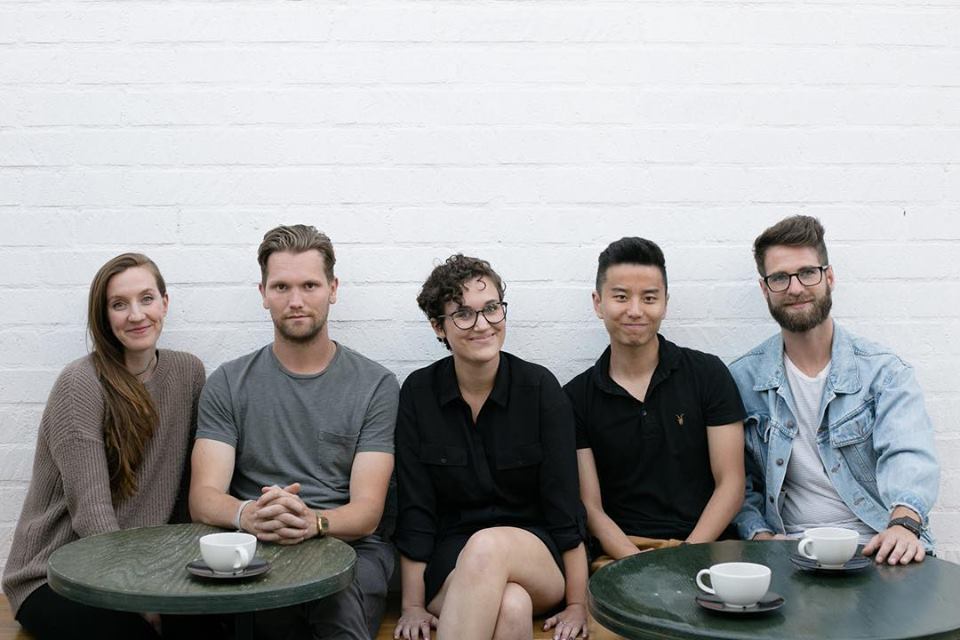 The Great Salt Lake Fringe Festival is "a Disneyland for theater people," according to one theatergoer.
Now in its fourth year, the Fringe is yet another indication of Salt Lake City's wildly vibrant and widely varied theater community, staging a surprisingly large number of new works, along with highly impressive stage productions.
"We're thrilled to be able to provide an inexpensive, often experimental and always exciting experience for theatergoers that can't be found anywhere else in the state," says Shianne Gray, Festival director.
"The Fringe is the perfect place to develop new theater works because of its low participation costs, shorter show times and simple staging requirements," she adds. "A Fringe show is the ideal stepping stone from staged reading to fully fledged production. Several Fringe shows have gone on to full-length productions at professional companies, and we're honored to be part of that exciting journey for local artists."
Explaining the development of Great Salt Lake Fringe Festival, Gray says: "We had a wealth of theatrical talent and passion, and a shortage of inexpensive venues and ways to produce shows without the typical barriers to entry. The Fringe is a place for theater artists to test the waters for a new script, experiment with a different style or just finally self-produce that passion project they've been working on for years."
BroadwayWorld SLC spoke to three participants in Utah's Fringe: Madeleine Gail Rex, an emerging director/producer; LL West, a much admired, experienced playwright/director/educator; and Austin Archer, a impressively credentialed professional actor who is making his name known as a writer. (The day job for Rex is Publicity Manager/Assistant Marketing Director for Pioneer Theatre Company, the Wasatch Front's only fully professional theater producer.)
Madeleine Gail Rex: "The Fringe's ability to provide an opportunity to anyone who wants to make anything happen represents the artistic community at its finest: innovative, collaborative and, of course, creative. I feel especially fortunate to produce and stage MARTY HAS CANCER at two fringe festivals this year, and to see in two settings the sort of camaraderie that stems from this kind of festival."
"The fact that the Great Salt Fringe Festival exists as fully and enthusiastically as it does is one of the most delightfully surprises I've experienced since stepping into theater here in Salt Lake. There's a sort of unified creative spirit here among all of the arts organizations, small or large, and I think it's that kind of support that makes a fringe festival possible -- and so fun to be a part of."
"Through my company, Prufrock Productions, I'm producing and directing MARTY HAS CANCER, a new play by local playwright Austin Archer. I love that this play tackles real, genuine feeling in an unsentimental, unpretentious and surprisingly funny way. Staging a show with that kind of subtlety has been, well, a life highlight for me. With this script and this cast, I couldn't have asked for better building blocks to tell a story worth telling. I am also honored to have been asked by returning fringe company The TwoFifteen Project to direct their fringe show, IT'S A LONG STORY....
LL West: "Like the 'wright' in wheelwright and boatwright means 'maker of,' that same 'wright' in playwright, finds a similar definition. As a playwright, I see my job as one who 'makes' a play... I don't simply 'write' a play. In order to do that, I need actors, a stage and an audience. Fringe gives me this amazing opportunity to explore the 'making' of theater. It's a gift!"
"I love music, especially the idea that multiple voices/instruments are played simultaneously, and we manage to hear/understand each voice independently and as a collective. Was it possible with theater?, I wondered. What if I could? With that idea in mind, I wrote a play called PUNXUTAWNEY that was performed in last year's Fringe. The generosity of the Salt Lake City theater culture -- especially the Fringe artists -- allows me, and everyone, for that matter, to explore, to experiment, to 'make' plays that fulfill our desire, to satisfy that 'What if I could?' need."
West's participation at the Fringe: "THE WEYWARD SISTERS. A backstage wink at the three witches in MACBETH. The development and growth that happened with that script was massive, thanks to the magic of three amazing actors (Ali Lente, Tamara Howell and Betsy West) and a brilliant director (Robin Wilks-Dunn), all reinforcing the idea of 'making' a play, not 'writing' a play.
"PUNXUTAWNEY. A quartet of actors speaking at the same time. Each telling a different version of the same story. I loved playing with this new form. Not sure it always worked with an audience; but in those moments when it synced, it was music.
"KOF 77. This year's opus, and I'm dipping into political satire here. Basically, I have King Louis XIV (the Sun King) presenting Donald Trump's first official speech, the one to the CIA. And yeah, I think it's a Fringe kinda thing."
Austin Archer: "One of the most important things a fringe festival does is produce new work by unknown or emerging artists. Having work produced for an audience is huge for developing writers and directors. It's just an idea or some words on a page if no one is reading it or seeing it. You don't really know what you have until it gets to be seen by the public. Furthermore, going through the process of producing that show (getting funding together, casting, designing, etc.) also gives a world class education in the overall craft of bringing something to life."
"What the new works produced in Salt Lake City through organizations like the Davey Foundation, the National New Play Network and the Great Salt Lake Fringe Festival indicate is what local Salt Lakers have always known, that Salt Lake is an undiscovered hot bed of talent. There is no shortage of hungry artists here ready to have their work produced. And, like the community in any city, they have their own unique experience and perspective which can appeal not only to other native Salt Lakers, but to a wider audience as well. In the specific is the universal after all."
"MARTY HAS CANCER is the first piece I've had at the Salt Lake Fringe Festival. The piece premiered at the Hollywood Fringe Festival in Lost Angeles in June. We funded both productions through a successful crowdfunding campaign. It has been incredible to watch it come to life through the help of so many friends and family. The actors we found were perfect for their respective roles, and our director was fearless and up to the task from day one. I can't wait for Slat Lake to see what we made!"