Sutter Street Theater to Present Anne Of Green Gables in October
Performances run from October 8 through October 31st.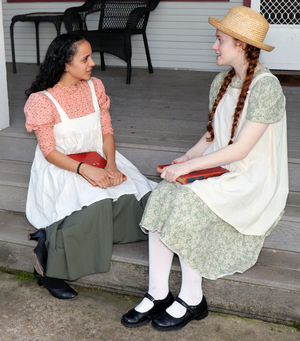 Sutter Street Theatre will present Anne of Green Gables from October 8 through 31st on Saturdays and Sundays at 1pm. The production is directed by Allen Schmeltz.
Green Gables is the home of lovable Matthew Cuthbert and his stern sister, Marilla.
They agree to adopt a boy to help with the farm work. Imagine their consternation when
Anne Shirley, a girl in her teens, is sent by the orphanage by mistake! Anne touches
Matthew's heart with her vivid imagination and her charitable viewpoint, but it takes time
to reach the tender heart beneath Marilla's hard exterior. Then there is young Josie Pye,
a lad named Moody Spurgeon, plus other characters from the original book and
Matthew, Anne's kindred spirit.
Performance Schedule:
October 8 - October 31
Saturdays and Sundays at 1:00pm
Anne of Green Gables
Dramatized by Joseph Robinette
Directed by Allen Schmeltz
Based on the book by Lucy M. Montgomery
Rated: G
Make your reservation at www.SutterStreetTheatre.com or call (916) 353-1001.
More Hot Stories For You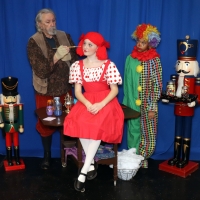 THE MAGIC TOYSHOP Comes to Sutter Street This Month

December 5, 2022

The Magic Toyshop brings its charm to Sutter Street Theatre for the holidays! The Magic Toyshop features book and lyrics by Patricia Clapp and Dyanne Earley, music by Kevin Stites, and is directed by Allen Schmeltz.
---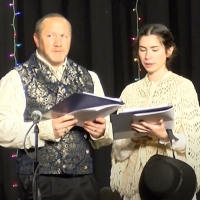 Local Businesses Donate to Placer Rep for Annual Variety Show and Fundraiser

December 5, 2022

In keeping with the generous spirit of the season, local businesses are stepping up to support Placer Repertory Theater by donating funds to the Annual Winter Fundraiser for Season 2023, or donating prizes for Placer Rep's Annual Holiday Party / variety show.
---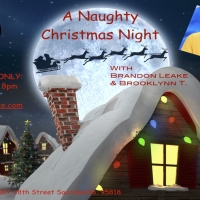 AGT Winner Brandon Leake Will Perform in Sacramento in A NAUGHTY CHRISTMAS NIGHT

December 2, 2022

 Award winning EMH Productions/The Artist's Collective presents a night of drama and comedy featuring 2 local writers and the talents of Brandon Leake with Brooklynn T. Solomon both in person and live streaming at The Ooley Theatre.
---
Placer Rep Seeks Home Venue for Season 2023

December 1, 2022

It is said a home is built with love and dreams and never has that phrase been truer, as Placer Repertory Theater's rise in popularity and programming now propels Placer Rep to seek a home facility for Season 2023 and beyond. 
---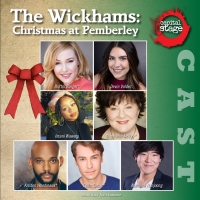 THE WICKHAMS: CHRISTMAS AT PEMBERLEY is Coming to Capital Stage This Holiday Season

November 11, 2022

Capital Stage will bring the return of Jane Austen's Pride & Prejudice beloved characters with our Holiday Production of THE WICKHAMS: CHRISTMAS AT PEMBERLEY. Capital Stage's Co-founding member, Peter Mohrmann, will direct the second installment of Lauren Gunderson and Margot Melcon's CHRISTMAS AT PEMBERLEY series.
---