Ted Danson and Mary Steenburgen Will Receive Lifetime Achievement Award at Trinity Rep Pell Awards
The gala will be held on Monday, June 5, 2023 at the WaterFire Arts Center in Providence, RI.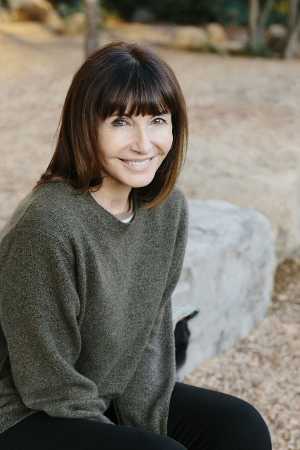 Trinity Repertory Company has announced that award-winning actors Ted Danson and Mary Steenburgen will be honored with the 2023 Pell Award for Lifetime Achievement in the Arts. They will be recognized for their artistic achievements at Trinity Rep's 24th annual Pell Awards Gala, which will be held on Monday, June 5, 2023 at the WaterFire Arts Center in Providence, RI. Tickets and more information can be found at trinityrep.com/pell.
"Ted Danson and Mary Steenburgen's extraordinary work as artists and as activists exemplifies the artist as a socially responsible citizen," Artistic Director Curt Columbus said. "They have inspired and captivated millions. Trinity Rep is thrilled to honor Mr. Danson and Ms. Steenburgen's talent and impact with this year's Pell Award for Lifetime Achievement in the Arts."
ABOUT THE 2023 PELL AWARD WINNERS FOR LIFETIME ACHIEVEMENT IN THE ARTS
Ted Danson is a Golden Globe and Emmy Award-winning actor known for an array of exceptional performances, most memorably for his portrayal of Boston bartender Sam Malone on NBC's multi-award-winning and iconic comedy Cheers, which ran for 11 seasons and won three Emmys for Best Comedy Series, as well as the acclaimed NBC comedy The Good Place, for which he was nominated for his 14th Emmy Award for Outstanding Lead Actor and received a Critics' Choice Award for his role as Michael. In addition to his acting and producing credits, Danson is an environmental activist, co-founding the American Oceans Campaign (AOC) in 1987 to alert Americans to the life-threatening hazards created by oil spills, offshore development, toxic wastes, sewage pollution, and other ocean abuses. The AOC merged with Oceana in 2001. Oceana works to show citizens how they can participate in protecting and restoring marine resources, and to show Congress that Americans are concerned with these issues.
Mary Steenburgen is an Academy Award-winning actress who has appeared in countless roles on the big and small screens. A company member of New York's Atlantic Theater Company, she is known for her Oscar and Golden Globe-winning work in Melvin and Howard in addition to unforgettable roles in What's Eating Gilbert Grape?, Step Brothers, and television shows such as Justified, Orange is the New Black, and HBO's Togetherness and Curb Your Enthusiasm. Upcoming, Steenburgen will star In Focus Features Book Club 2: The Next Chapter opposite Diane Keaton, Jane Fonda, and Candice Bergen. The film will be released in theaters on Mother's Day weekend - May 12, 2023. She founded Artists for a New South Africa with fellow actress Alfre Woodard and is an avid supporter of global nonprofit Heifer International and marine conservation organization Oceana.
Danson and Steenburgen join previously announced local honorees: artist and WaterFire creator Barnaby Evans and Rhode Island Latino Arts founder Marta V. Martínez, who will each receive a Rhode Island Pell Award for Excellence in the Arts; former Trinity Rep board chair Suzanne Magaziner, who is receiving the Charles Sullivan Award for Distinguished Service in the Arts; and Trudy Coxe, executive director of the Preservation Society of Newport County, who will receive the Pell Award for Outstanding Leadership in the Arts.
The 2023 Pell Awards Gala will be held the evening of Monday, June 5, 2023, at the WaterFire Arts Center in Providence. This will be the first awards gala to be held since 2019. The event is co-chaired by Kibbe and Tom Reilly and Richard and Sharon Jenkins.
The Pell Awards Gala begins at 6:00 pm with a VIP cocktail reception. All guests will enjoy a seated dinner at 7:00 pm, followed by the awards ceremony at 8:00 pm. Attendees can expect to mix and mingle with artists, business, political, and social leaders; enjoy catering by Russell Morin Fine Catering; and experience unforgettable moments as the theater honors individuals committed to bettering the world through art, education, and activism.
Tickets and sponsorships are on sale now at www.trinityrep.com/pell or by phone at (401) 453-9235. Individual gala tickets are $300; VIP tickets are $600. All proceeds from the Pell Awards Gala support Trinity Rep's artistic, education, and community engagement programs. Event program tribute ads are also available.