Mount Tremper Arts Residency at International Contemporary Ensemble
Dates

2/23/2021

Theatre

International Contemporary Ensemble






In mid-FEBRUARY, the Ensemble will be in-residence at Mount Tremper Arts (MTA) for a variety of projects. Ensemble members are workshopping a new work by Rick Burkhardt and developing the first portrait album of works by members of the Iranian Female Composers Association (IFCA). See what they have been up to at this upstate artist sanctuary for the last ten years on Tuesday, FEBRUARY 23, 2021 at 7pm EST as they present a tour of performances, workshops, and conversations with artists.

News About Mount Tremper Arts Residency at International Contemporary Ensemble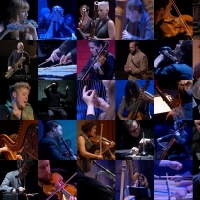 International Contemporary Ensemble Announces Free TUES@7 Events For February 2021
January 21, 2021
The International Contemporary Ensemble continues its TUES@7 series with three events in February 2021: The Process of Creating an Album on February 2, a 'Call For Commission Program Information Session on February 9, and a session on the Ensemble's Mount Tremper Arts Residency on February 23.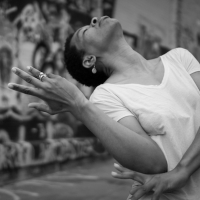 Mount Tremper Arts Presents Mayfield Brooks, Curated By Marya Wethers
October 10, 2019
Mount Tremper Arts concludes its Watershed Lab 2019 season with mayfield brooks on October 26 at 8pm. Based on danced and written love notes to the gay rights activist Marsha P. Johnson, Letters to Marsha explores the weight of bodies and history, and the artist's own evolution as a Black, non-binary queer artist

Mount Tremper Arts Announces Watershed Laboratory 2019 Season
May 22, 2019
Nestled in the Catskill Mountains, Mount Tremper Arts (MTA) is an artist-founded laboratory space dedicated to supporting artists in the creation and presentation of new works of contemporary art. Beginning on June 15, they will present eight new experimental performances-deeply rooted in collaboration and activism-through their Watershed Lab. Guided by the metaphor of the Catskills as the watershed for New York City, MTA serves as the artistic headwaters for works that are incubated through residencies and performances before traveling to presenting partners in NYC.