Review: Theatre Raleigh's Compelling SIGNIFICANT OTHER Strikes Delicate Balance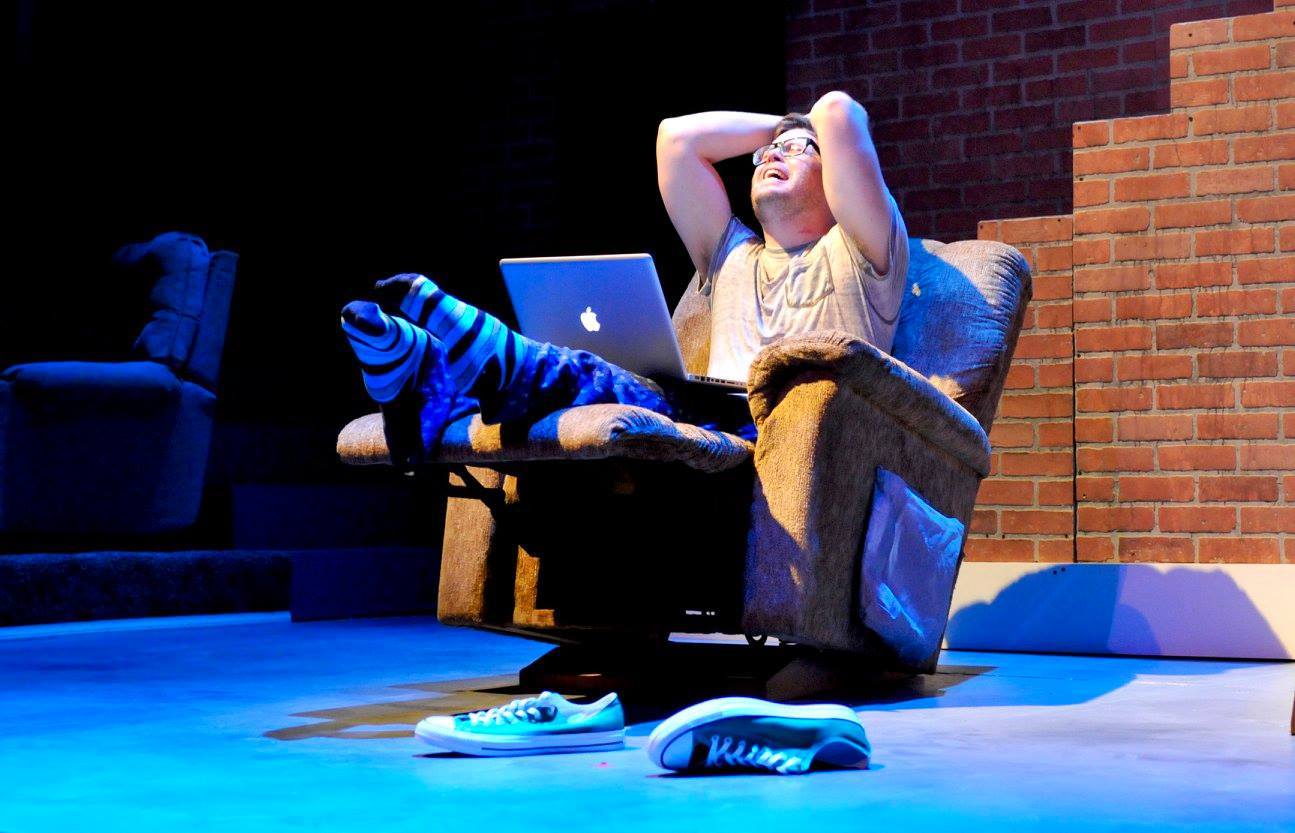 Always a bridesmaid, never the bride... or so the old saying goes. But what happens when all the bridesmaids become brides and the gay best friend is left quite literally standing alone?
That's the premise of Joshua Harmon's smart, funny and poignant play SIGNIFICANT OTHER. Harmon's play premiered off-Broadway in 2015 and was billed as one of the top ten productions that year by The New York Times. It opened for a limited run on Broadway in 2017, marking Harmon's Broadway debut. This week, Theatre Raleigh's production of SIGNIFICANT OTHER opens at The Kennedy Theatre.
Jesse Gephart plays Jordan, the gay best friend pining for love and mourning the way things used to be with gal pals Kiki (Meagan Chieppor), Vanessa (Shayla LaGrange) and Laura (Emily Bosco). Gephart's exceptional, multilayered performance is comic, manic, passionate and ultimately relatable. Gephart's chemistry with Chieppor, LaGrange, and Bosco as his best girlfriends is believable, while his scenes with Broadway veteran Barbara Kingsley, who plays Jordan's grandmother, are tender and heartfelt.
This is Broadway actress Julia Murney's second turn in the director's chair for Theatre Raleigh, the first being SMOKEY JOE'S CAFÉ last summer. Her staging of SIGNIFICANT OTHER is forthright and her keen knack for comic timing is faultless. It is Murney's ability to strike a delicate balance and effortlessly float between knee-slapping comedy and tearful despair, that makes Theatre Raleigh's SIGNIFICANT OTHER compelling.
Harmon, a millennial himself, truly has his finger on the pulse of the 20-something generation, which makes this play completely engaging for the under 30 crowd. But the questions posed by Harmon's script and the fear of being alone are ageless. The bottom line is Theatre Raleigh's SIGNIFICANT OTHER is one invitation worthy of an enthusiastic RSVP yes.
SIGNIFICANT OTHER runs through June 24th at The Kennedy Theatre at The Duke Energy Center for the Performing Arts. For more information, visit:
Photo by Lauren Kennedy Brady