Review: Raleigh Little Theatre's DON'T DRESS FOR DINNER Serves Up Comic Romp About Marriage, Infidelity and Alibis Gone Awry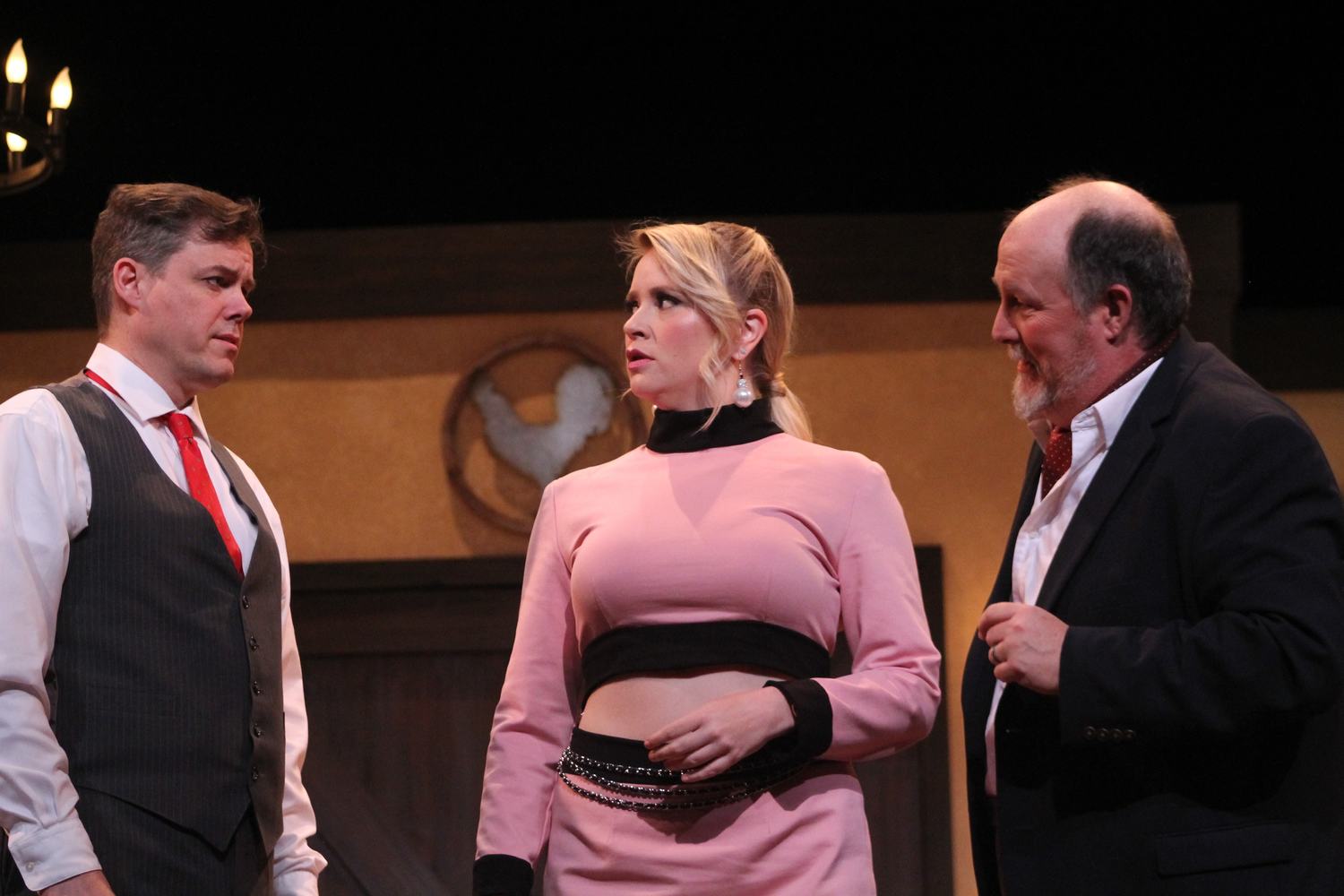 Raleigh Little Theatre's Don't Dress for Dinner is a comic romp about marriage, infidelity, and alibis gone awry.
Bernard (Rob Jenkins) is planning a romantic weekend with his sex-kitten mistress (A.C. Donohue) in his charming converted French farmhouse, while his wife, Jacqueline (Jenny Anglum), is away. He has arranged for a Cordon Bleu cook (Tara Nicole Williams) to prepare dinner and has invited his best friend Robert (Michael Parker), along to provide a cover story.
What ensues is a French farce that at times borders on the ridiculous but is sustained by the comic timing of the cast who masterfully work their way through the rhythm of Marc Camoletti's and Robin Hawdon's wordy script. Jenkins and Parker channel their inner Laurel and Hardy as the bumbling Bernard and affected Robert, while the over-the-top performances and physical comedy of Donohue, Anglum, and Williams are on point for this type of material.
Directed by RLT's Artistic Director Patrick Torres and set against Elizabeth Newton's beautiful scenic design, Don't Dress for Dinner delivers laugh-out-loud moments amid sheer lunacy.
Don't Dress for Dinner premiered in 1987 in Paris and opened on Broadway at Roundabout's American Airlines Theatre in 2012. The show runs at the Cantey V. Sutton Theatre through June 24th.
For more information, visit:
Photo credit: Michael Parker, A.C. Donohue, and Rob Jenkins in RLT's Don't Dress for Dinner. Photo by Areon Mobasher.