BWW Review: In the National Touring Revival of THE KING AND I, Women Reign Supreme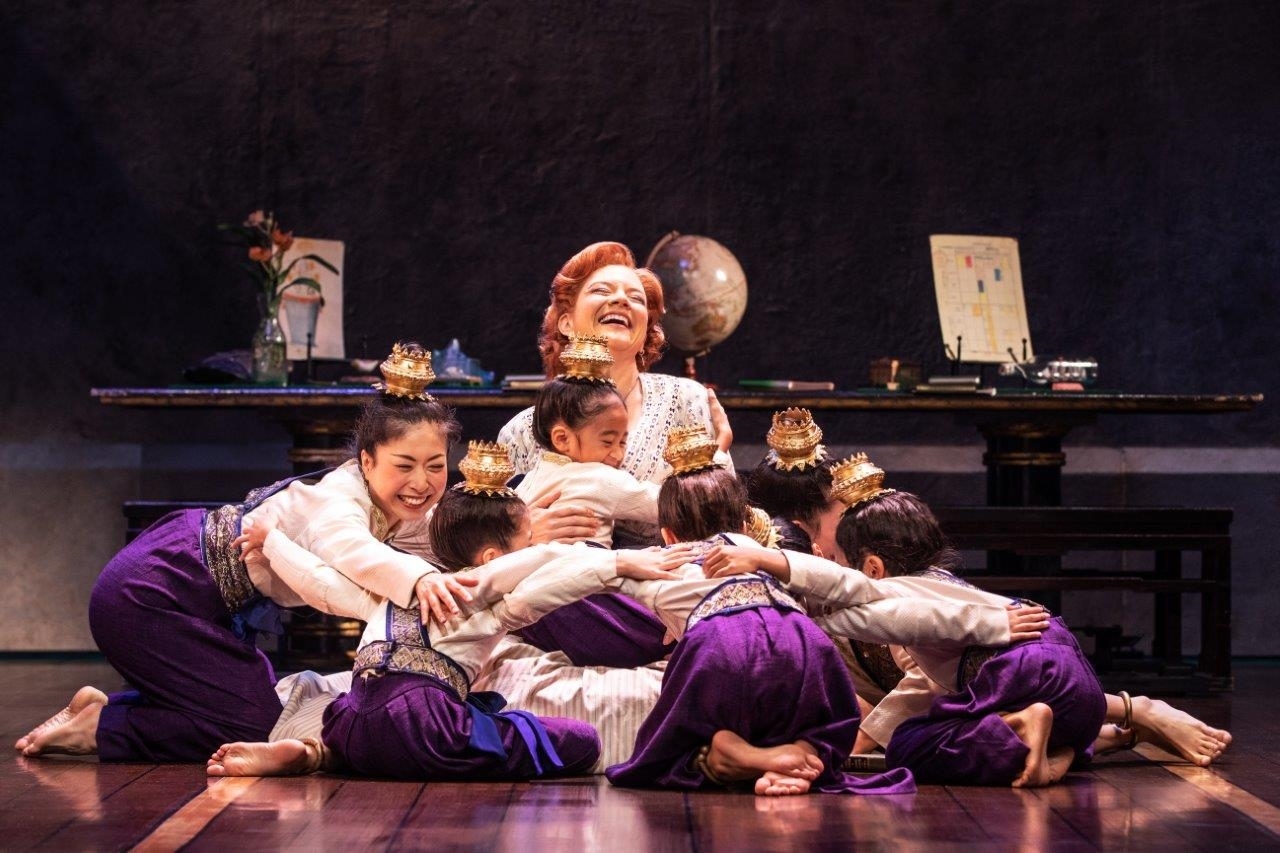 There is something wonderful about seeing a classic musical. Perhaps it is the familiarity of the story or the well-known songs that just feels like home. And in terms of that, the national tour of Rodgers and Hammerstein's THE KING AND I, based on the Tony Award-winning 2015 Lincoln Center revival, does not disappoint.
In this production, Mongkut may be the King of Siam, but the women reign supreme. That may be because Director Shelly Butler based her vision for this new production on Bartlett Sher's original direction for the Lincoln Center production. Sher was hailed for taking the emphasis off any potential love story between Anna and the King, as has been told before, and instead told the story through the lens of three very strong female characters, namely Lady Thiang, Tuptim, and of course, Anna.
Deanna Choi plays a steadfast Lady Thiang, head wife to the King. Make no mistake, she's the one who rules this roost with an iron hand. Her shining and defining moment happens towards the end of the first act when she implores a somewhat exasperated Anna to go to the King. A strong vibrato and impassioned rendition of Something Wonderful roots this scene ever effectively. It is clear Lady Thiang understands what is at stake if Anna leaves Siam, not necessarily for King Mongkut, but for her son, heir apparent, Prince Chulalongkorn. She is no submissive. She is carefully, cunningly crafting the future of her small sovereign nation, something that is more evident in this inspired revival production, and perhaps Choi's portrayal of this character, than other adaptations of this story.
The strongest vocals come from an operatic Paulina Yeung who plays Tuptim, junior wife to the King. She has several shining moments throughout the show, including a version of My Lord and Master, which is mesmerizing. She also delivers beautiful renditions of We Kiss in a Shadow and I Have Dreamed, along with lover Lun Tha, played by Brandon Shan Chu. Just as Choi's rendition of Something Wonderful defines her character and cements her place in this theatrical world of Siam, Yeung's nuanced performance during the ballet The Small House of Uncle Thomas, stunningly defines hers, which made this scene a show highlight for many on opening night. Yes, Tuptim is unhappy, but more than that, she is willful and brave.
And perhaps nobody is braver and more strong-willed here than of course the character of Anna Leonowens, played to perfection by Angela Baumgardner. She effortlessly sings her way through the show's most iconic tunes, including Hello Young Lovers and Whistle a Happy Tune, which opens and closes the show. But perhaps one of the most touching moments of the entire production comes during the Getting to Know You number in which the children and wives all rally around Mrs. Anna so tenderly, it is truly joyful. Baumgardner also wears some of the most beautiful costumes of the show, including a sweeping gown worn during the Shall We Dance number, all designed by Tony Award-winning costume designer Catherine Zuber.
There are a few problems in this production, some of which have to do with sound problems on opening night that hopefully will be rectified during the rest of the Raleigh run. First, Pedro Ka'awaloa's mic was not turned on for the better part of Act One, which unfortunately marred his performance as the King of Siam. Second, some of the children, namely Hayden Bercy, who plays Anna's son Louis, could not be understood, which either could be a mic placement problem or the fault of a diction coach, not sure. Either way, poor Bercy, as precious and talented as he may be, could not be understood.
Nevertheless, THE KING AND I is a classic show, and this is a lovely revival production that should be experienced, whether you are revisiting the story for the umpteenth time or discovering it anew.
THE KING AND I runs through Sunday at Raleigh Memorial Auditorium at The Duke Energy Center for the Performing Arts. For more information visit: https://nctheatre.com/shows/king-and-i%20.
Photo by Matthew Murphy.