BWW Interview: Carla R. Stewart Steps Into Shug Avery's Shoes In THE COLOR PURPLE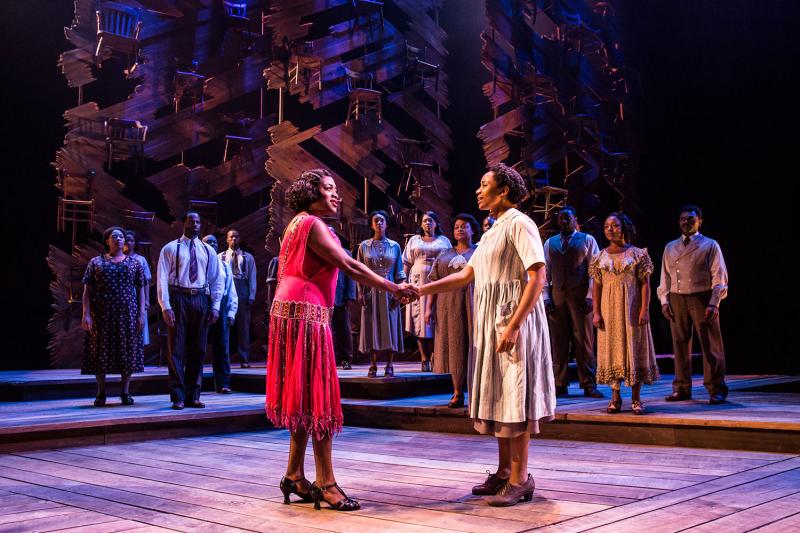 Dear God Durham, Shug Avery is coming to town!
The national tour of THE COLOR PURPLE rolls into The Durham Performing Arts Center next month led by five members of the original Broadway cast, including Carla R. Stewart (Shug Avery).
Stewart says it's a joy to be part of such a timely and timeless story.
"It's just so far beyond my imagination what's come from this," she says. "With a story like this you are not so eager to let it go."
THE COLOR PURPLE is based on Alice Walker's Pulitzer Prize-winning novel. The book was turned into a movie in 1985 and inspired the Broadway musical, which opened at The Broadway Theater in 2005. Ten years later, the Broadway revival opened to critical acclaim and went on to win the 2016 Tony Award ® for Best Revival of a Musical, a Grammy Award ®, and a Daytime Emmy ®.
"A lot of people are so connected to this story," says Stewart. "People come looking for the music and looking for those lines that they remember so dearly from the movie and even from the book."
Stewart made her Broadway debut as Olivia in the revival and succeeds Jennifer Hudson, Jennifer Holliday, and Heather Headley as Shug.
"I feel very blessed to be in the same sentence as these women," she says. "I think that I was given this opportunity, I have the talent, and I have been graced to fill those shoes."
"I just feel like I'm joining in and adding to," she adds.
According to Stewart, Director John Doyle's staging of the Broadway revival and national tour feels more like going to church than seeing a Broadway musical. Stewart says she thinks that is one of the reasons Alice Walker gave the revival her stamp of approval.
"She came and sat in one of our rehearsals and one of the greatest compliments she gave was, 'I feel like I'm watching my book.'"
"When you go to church, you go to church to be changed, to find a revelation I guess, a surgery of the heart," says Stewart. "And that's what we do."
"You see this person go through a journey of hardship and self-discovery, and you find these people who are being redeemed and a newness has washed over them," she adds. "People leave with a newness about themselves. They feel recharged and hopeful."
THE COLOR PURPLE runs April 3-8 at The Durham Performing Arts Center. Tickets start at $35. For more information, visit:
https://www.dpacnc.com/events/detail/the-color-purple
Photo Credit: Carla R. Stewart (Shug Avery) and Adrianna Hicks (Celie) and the North American tour cast of THE COLOR PURPLE. Photo by Matthew Murphy, 2017.