Soweto Gospel Choir and Vienna Boys Choir To Bring Global Vocals To Scottsdale
The Soweto Gospel Choir performance begins at 7:30 p.m. Oct. 25 at Scottsdale Center for the Performing Arts.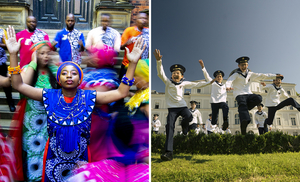 Soweto Gospel Choir and Vienna Boys Choir will bring the best vocal music from around the world to Scottsdale Center for the Performing Arts this fall.
Direct from South Africa, Soweto Gospel Choir is an awe-inspiring 20-member ensemble that thrills audiences worldwide. Through its earthy rhythms, rich harmonies, brilliant costumes and infectious spirit, a Soweto Gospel Choir performance truly uplifts the soul.
"We are thrilled to have Soweto Gospel Choir back since they were last here in 2014. It's been too long!" said Abbey Messmer, programming director for the center. "I'm truly touched by this group - their contagious energy and vocal vibrancy - and I'm especially looking forward to their program about civil rights."
The spectacular, three-time Grammy-winning Soweto Gospel Choir is returning to North America with "HOPE - It's Been A Long Time Coming," a show that celebrates American and South African artists associated with the struggles for civil rights and social justice throughout their countries' complex histories. Expect to hear South African freedom songs alongside the music of Aretha Franklin, Harry Belafonte, Mahlia Jackson and others, combined with traditional African gospel music and spirituals.
Soweta Gospel Choir will perform in Scottsdale on Oct. 25. A few weeks later, on Nov. 15, Vienna Boys Choir will appear at the center.
With more than 100 members, The Vienna Boys Choir has delighted music lovers across the globe for six centuries with their purity of tone, distinctive charm and diverse repertoire, which includes everything from medieval to contemporary to experimental music.
The Vienna Boys Choir can trace its history as far back as the 13th century, but it was formally established at Vienna's Imperial Chapel in 1498 by Holy Roman Emperor Maximilian I. Today's Vienna Boys Choir comprises talented young singers from all over the world, including boys from Austria, Cambodia, China, France, Germany, Iceland, Italy, Japan, Korea, New Zealand, the Philippines and the United States.
"Vienna Boys will be a real treat, and I'm so happy we were able to reschedule them after the pandemic canceled their concert in 2020," Messmer said. "Since the concert is close to holidays, they have agreed to add some special holiday songs to their already fabulous program."
The Soweto Gospel Choir performance begins at 7:30 p.m. Oct. 25 at Scottsdale Center for the Performing Arts, 7380 E. 2nd St., Scottsdale, Arizona. Tickets are $28 to $68. The Vienna Boys Choir concert is at 7 p.m. Nov. 15 at the center. Visit ScottsdalePerformingArts.org/events or call Scottsdale Arts Guest Services at 480-499-TKTS (8587) for more information.
Scottsdale Arts is continually striving to increase our accessibility offerings to provide enriching arts opportunities for everyone in the community. For more information about services we offer, please visit ScottsdalePerformingArts.org/visit/accessibility.

More Hot Stories For You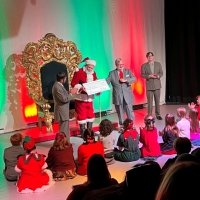 Photos: First Look At MIRACLE ON 34TH STREET At Theatrikos

November 28, 2022

Theatrikos presents Miracle on 34th Street, running now through December 18. The production, directed by Joe Maniglia, opened to a sold-out standing ovation last Friday. See photos from the production!
---
Cast and Creative Team Announced for IT'S A WONDERFUL LIFE at Saguaro City Music Theatre

November 27, 2022

Saguaro City Music Theatre has announced the cast and creative team for its inaugural production - It's A Wonderful Life: A Live Radio Play. From December 9th through 24th, audiences will be transported through time as they see George, Mary, Clarence, and the entire town of Bedford Falls come to life in this staged radio broadcast of Frank Capra's holiday classic.
---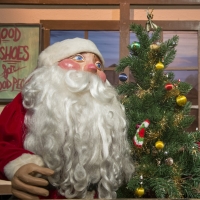 THE ELVES AND THE SHOEMAKER is Coming to The Great Arizona Puppet Theater This Holiday Season

November 25, 2022

The Great Arizona Puppet Theater is presenting 'THE ELVES AND THE SHOEMAKER'. In this charming holiday-themed version of the traditional tale, Santa sends his elves to help the kindly shoemaker and his wife.
---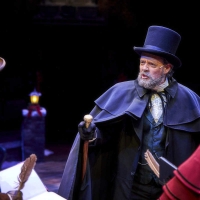 Photos: First Look at Hale Theatre's A CHRISTMAS CAROL

November 20, 2022

Hale Centre Theatre in downtown Gilbert has release production photos for their annual production of Charles Dickens', A Christmas Carol. Since receiving the award for 'Best Christmas Production in Arizona," audiences have been lining up in Gilbert to see Scrooge and his ghostly visitors. Hale's production of A Christmas Carol runs from December 1st through December 26th.
---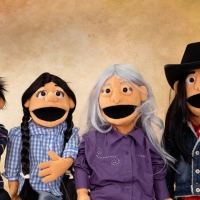 Guest Artist Pete Sands Comes to the Great AZ Puppet Theater

November 18, 2022

Born and raised at the Navajo Reservation in Utah, Pete Sands hopes to make learning about Diné language and culture fun for children through his show 'Navajo Highways.' Come meet Ash and Sadie, two cousins, as they show what their life is like in the Navajo Nation. $12 for adults (ages 13+), $10 for children (ages 0-12 yrs).
---