Exclusive: Jake Cuenca Talks About His Career and LUNGS: 'It's A Reflection Of Myself'
Manila, Philippines--At 30, Filipino actor and model Jake Cuenca, who's been acting on film and TV since the age of 10, is trying his hands at acting onstage for the first time via "Lungs," a straight play written by Duncan MacMillan and was based on a novel of the same name. The play is co-produced by The Sandbox Collective and 9 Works Theatrical.
During a recent tête-à-tête with Jake, he traced his beginnings as an actor in the three fields of film, TV, and now, theater.
How He Started Honing His Acting Skills
In 2003, Jake was only 14 when he first appeared in the youth-oriented drama series "Click" as Tryke (GMA Network). When the show went off the air, he began playing varied roles and was part of the TV series "Hanggang Kailan," "Forever in My Heart," and "Love to Love."
Two years later, he was Kahlil in the hit fantasy series "Encantadia."
He admits, "Obviously I was a little bit more infatuated with the attention, fame, making money, and all that stuff. I'm fortunate enough to say that I've had a good career so far."
In honing his acting skills, he's thankful to all his acting coaches, "I've done every possible workshop there is in the Philippines--from Peque Gallaga to Laurice Guillen. We have the Star Magic workshops with Ryan Carlos, but really, my biggest mentor in film and TV was Ronnie Lazaro and the experience of actually doing it.
"You know, just learning by doing it, and doing scenes with him. So if anyone asks me, he's always been my mentor, and I love Tito Ronnie, he's like a second father to me. But my formal training really came from Lee Strasberg and Ivana Chubbuck, two very different takes in acting."
As an actor, once he's doing a scene or he's there and about to do it, regardless if it's on film, TV, or play, he's got to go with what works for him.
For him, what he has learned and compiled--all the information he has gathered--help him build the character he's portraying, "Sometimes, some scenes like with Lee Strasberg, it was very effective to do method acting, especially when I'm doing a character that's very different from what I am.
"But when I do the Ivana Chubbuck's system, which focuses on the power of the actor, sometimes you come across a character that's very close to home, and you get very personal with the role, and you personalize it with your personal experiences."
Jake has definitely made a mark as a fine actor. He has earned the Best Supporting Actor award from the 28th PMPC Star Awards for Movies for his role in "In The Name of Love" and the Best Actor award for his role in "Mulat," which also won him acting awards in various film festivals.
He was also named Best Lead Actor at the International Film Festival Manhattan (2014) and at the World Cinema Festival in Copacabana, Brazil (2016). He was recognized with the same merit at the 5th Inquirer Indie Bravo Awards (2014) and the 7th Ani Ng Dangal Awards (2015).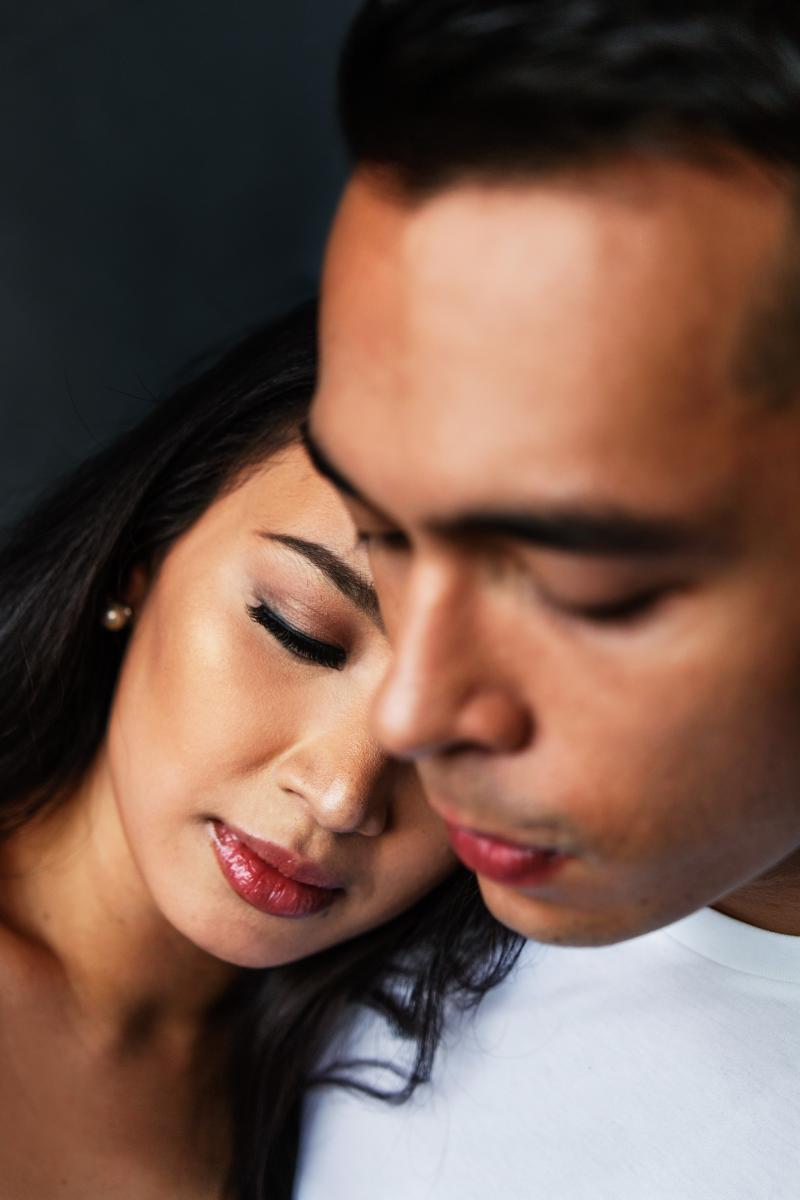 On His Theater Debut
Come September 22, he makes his professional theater debut as "M" in MacMillan's "Lungs."
He shares why he's doing this play, "The first time I read it, it was speaking the same language I was speaking. I found it very relatable. Aside from [the desire of] having a kid so badly, but then having the turbulent relationship, and dealing with someone who has anxieties, or having some anxieties of his own, and then being in a relationship inside of a relationship like that, it was very relatable to me. So the moment I had read the script, I said 'Yes! Let's do it!'
"When I accepted, I was like, 'Shit! I have to memorize all of this stuff. I don't know how I'm going to memorize this' but I guess right now, we're going through the process, and, I'm enjoying every bit of it.
"It's really like, more than learning anything, as I said, it was a reflection of myself. I've been in a relationship before where I had to deal with certain scenarios, certain situations that I've been with a girl... I related to it so much. Rather than learning from it, I mean, obviously, when I read the whole thing, I kind of realize 'Oh, wow. There's a happy ending towards it all'. But really for me, it's more like the relatability that made it very unique, which made the piece very unique to me."
His Thoughts On Acting
"What made me wake up at five in the morning, what made me want to do all of this is my love for the craft. I've done my fair share of movies for free, I've produced my own movies, and I do theater not really for the financial aspect of things, it's more for food for my soul. So far this is my first play, but I love the atmosphere," he stresses.
"Everyone's here because they love what they're doing. No one's really doing this for the financial thing or anything. Everyone's here because they love the craft, love the text, and I love that. And moving forward, I'll continue to do so, because it's very beneficial to surround yourself with people who really love the arts. So for me, when it comes to acting and films and TV, I think mainly... I've done it for so long. I have to be able to love the project, love what I'm doing, and perform to the best of my capabilities. So when I say that, I don't accept things that I don't want to do anymore, and I just accept things that I really, really want to be involved with."
With his insightful experience doing this project, he's bent on doing another play. It may not be continuously, like play after play, probably one play a year or every two years (the least).
"Most definitely, it's going be part of my career. It's going be one of the slashes or hyphens that I can have in my name."
In "Lungs," Jake is paired with theater actress Sab Jose, whom he holds in high regard, "I was just at a party yesterday, and they were all asking me, 'Oh, who's this girl you're working with?' I said, 'Oh. That's Sab Jose. You should get her.'"
"Lungs," directed by Andrei Nikolai Pamintuan, plays at Power Mac Center Spotlight, Circuit Makati, from September 22 to October 7.
Buy tickets (P750-P1,200) from TicketWorld.com.ph.
Photos: The Sandbox Collective, 9 Works Theatrical