Latest News on Zachary Scott
Latest News on Zachary Scott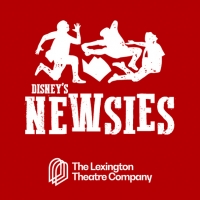 Video: First Look At DISNEY'S NEWSIES At The Lexington Theatre Company
by A.A. Cristi - Jul 29, 2019
The Lexington Theatre Company completes their fifth summer season, combining 'Today's Broadway Stars and Tomorrow's Broadway Hopefuls' with Disney's Newsies, August 1-4 at The Lexington Opera House. The educational mission of 'The Lex' centers around training the next generation of musical theatre artists, as college students from around the country perform alongside and learn from seasoned pros.

VIDEO: Get A First Look At The Canadian Premiere Of HOLIDAY INN at Drayton!
by Alan Henry - May 23, 2018
Shake the winter blues away! Check in to the biggest holiday party of the year as the new Irving Berlin musical Holiday Inn makes its triumphant Canadian premiere in Drayton. Don't be fooled - this spectacular musical comedy is not just about the traditional 'holiday season' - it spans a full year of celebrations from Thanksgiving and Christmas to Valentine's Day, Easter and more. Step into spring with this festive musical on stage from May 16 to June 3 at the Drayton Festival Theatre.
STAGE MAGIC: Tony Nominated Costume Designer Michael McDonald Brings HAIR's 'Hippies' To Life!
by Eddie Varley - Jul 13, 2009
The story of a group of young Americans searching for love and peace during the Vietnam era, HAIR is a timeless portrait of a movement that changed the world. Its groundbreaking rock score paved the way for some of the greatest musicals of our time. Now, the 'Age of Aquarius' dawns again in this jubilant new production, which won the 2009 Tony Award for Best Revival of a Musical.