Latest News on William Hoffman
William Hoffman Awards and Nominations
Drama Desk Awards - 1985 - Outstanding Play

William F. Hoffman, As Is
William Hoffman News
Check out a List of Operas to Stream This Week
by Chloe Rabinowitz - Apr 27, 2020
With theaters shut down across the globe, venues are finding ways to bring content online. Theaters, Operas, Symphonies and more are presenting digital programming for our viewing pleasure. Check out a list of operas to stream this week!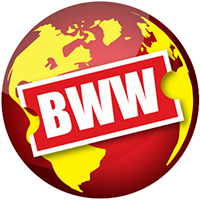 On Site Opera To Stream Encore Presentation Of MORNING STAR
by A.A. Cristi - Apr 21, 2020
On Site Opera, New York's pioneer opera company rooted in site-specific storytelling and the immersive experience, has added an additional live stream to their 4-part series of encore presentations.  
HENRY IV, PART 1 Comes to Orlando Shakes
by Stephi Wild - Feb 21, 2020
Shakespeare's epic Fire and Reign series continues with a dynamic production of Henry IV, Part 1, produced by Orlando Shakes in partnership with UCF. This production will run in repertory February 19 - March 21, 2020 along with Alexandre Dumas' The Three Musketeers, as adapted by Catherine Bush. Tickets (starting at $30) are available now by phone (407) 447-1700 ext. 1, online at orlandoshakes.org, or in person at the John and Rita Lowndes Shakespeare Center (812 East Rollins Street).
Works & Process at the Guggenheim to Present Bartlett Sher- Directed INTIMATE APPAREL
by Chloe Rabinowitz - Jan 15, 2020
Works & Process, the performing arts series at the Guggenheim, will present Lincoln Center Theater: Intimate Apparel by Ricky Ian Gordon and Lynn Nottage with Bartlett Sher on Sunday, February 9, 2020 at 7:30pm.
BWW Overview: The People, the Places, the Operas that Spelled Pleasure in 2019
by Richard Sasanow - Jan 13, 2020
I admit this is an absolutely personal, totally one-sided view of what gave one man opera thrills last year and what I will look back on with delight. Some are old works, some are new, some are individual performers, some are ensembles, some are complete productions, some are merely the highlight of an evening, most are domestic, a few are foreign. In any case, as the new decade begins, I recall that these are the vocal highlights that made my heart beat a little faster and made me look forward to the year ahead.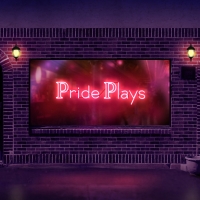 PRIDE PLAYS Will Return To NYC In 2020
by Stephi Wild - Nov 15, 2019
Festival Producers Doug Nevin and Michael Urie, and Festival Director Nick Mayo, in partnership with Rattlestick Playwrights Theater, are proud to present Pride Plays 2020. Initially intended as a one-time celebration of Stonewall 50 and theatrical pride, the festival will return in 2020 due to rapturous community response and overwhelming demand. Pride Plays 2020 will run from June 25 a?" June 29, 2020 at Rattlestick Playwrights Theater in the West Village (224 Waverly Place).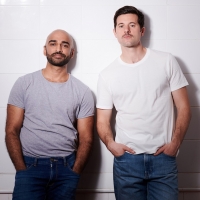 Guest Blog: Director Ben Anderson On JERKER at the King's Head Theatre
by Marianka Swain - Nov 1, 2019
Tonight, we open the first UK revival of Robert Chesley's play Jerker. Bringing a play back to the stage for the first time in 29 years is a hugely exciting prospect. It's a chance to re-evaluate a play, to investigate its history and what it can say to us now. Understanding its context and exploring it in the rehearsal room has given us clarity of purpose, as we create a show for today's audience.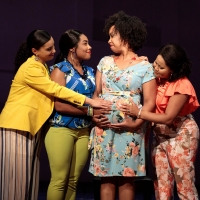 BWW Review: Am I BLUE at Glimmerglass? You Bet. But There Are Also Some Guilty GHOSTS, and, Oh that Notorious RBG!
by Richard Sasanow - Aug 2, 2019
A summer's trip to Cooperstown, NY, is for two distinct audiences: Those who come for the Baseball Hall of Fame and those, like me, who come for the opera--the Glimmerglass Festival, under General Director Francesca Zambello, where i caught up with the John Corigliano-William Hoffman THE GHOSTS OF VERSAILLES, the brand-new BLUE by Jeanine Tesori and Tazewell Thompson and a program with Supreme Court Justice (and opera buff) Ginsburg commenting on some of her favorite works.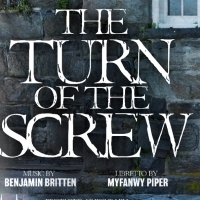 Benjamin Britten's THE TURN OF THE SCREW Comes To Wave Hill This October
by Stephi Wild - Jul 11, 2019
Wave Hill is proud to announce a collaboration with On Site Opera (OSO) to present Benjamin Britten's operatic ghost story, The Turn of the Screw, October 25-27, 2019. This immersive production will take place on Wave Hill's grounds, indoors and out, with audience members following the characters to each location.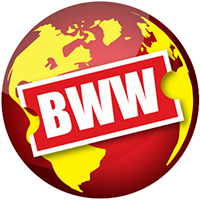 On Site Opera To Present Britten's THE TURN OF THE SCREW At Wave Hill
by A.A. Cristi - Jul 8, 2019
On Site Opera (OSO) will present Benjamin Britten's operatic ghost story, The Turn of the Screw, at Wave Hill, a public garden and former estate in the Bronx, October 25-27, 2019. The immersive production will unfold in several locations around the estate, both indoors and outdoors, with audience members following the characters from place to place.
William Hoffman Videos

VIDEO: Get A First Look At On Site Opera's AMAHL AND THE NIGHT VISITORS
by Alan Henry - Oct 11, 2018
On Site Opera (OSO) will present Gian Carlo Menotti's holiday opera, Amahl and the Night Visitors, at the Holy Apostles Soup Kitchen December 6-8, 2018. In partnership with Breaking Ground, New York City's largest provider of permanent supportive housing for the homeless, performances will feature a chorus made up of community members who have experienced homelessness. Tickets will be free, part of OSO's "Opera Free For All" initiative.
William Hoffman Frequently Asked Questions
How many shows has William Hoffman written?
William Hoffman has written 2 shows including 6 From La Mama (First Program) (Playwright), Pride Plays (Author).
What awards has William Hoffman been nominated for?
Outstanding Play (Drama Desk Awards) for As Is .
What awards has William Hoffman won?
Outstanding Play (Drama Desk Awards) for As Is.