Latest News on William Campbell
William Campbell News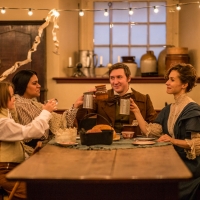 Immersive A CHRISTMAS CAROL To Return to Toronto's Historic Campbell House Museum
by Chloe Rabinowitz - Nov 23, 2022
The Three Ships Collective - with the support of Soup Can Theatre - has announced the return of A Christmas Carol! After a two-year hiatus, the immersive and award-winning production will once again transform the historic and picturesque Campbell House Museum, filling it with mirth, music, and merriment!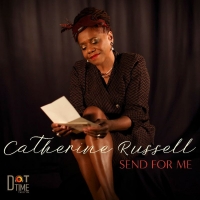 2-Time GRAMMY Nominated Vocalist Catherine Russell to Perform at Jazz at Lincoln Center This Weekend
by Chloe Rabinowitz - Sep 29, 2022
Catherine Russell has a full schedule of performances slated throughout the East Coast and in Europe to finish off the year. Among them include her annual four-night residency at Dizzy's Club at Jazz at Lincoln Center from September 29 through October 2, with two shows nightly.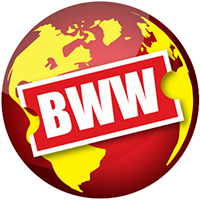 MUSKETEERS! Rallies In NCTC's High School Performance Ensemble Production
by A.A. Cristi - Mar 30, 2022
This April, New Conservatory Theatre Center's High School Performance Ensemble will present the world premiere of Musketeers! Inspired by The Three Musketeers by Alexandre Dumas and written and directed by NCTC Conservatory Director Stephanie Temple, this fresh look of the classic tale sees friendship and loyalty put to the test as the Musketeers fight for positive change and a school that is truly 'all for one and one for all!'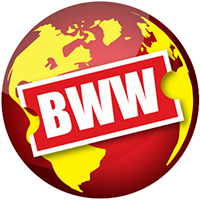 Hoff's Horrorfest Presents DEMENTIA 13
by Stephi Wild - Mar 8, 2021
Your favorite live comedy show and horror film screening series Hoff's Public Domain Horrorfest is proud to present their March screening, Francis Ford Coppola's 1963 slasher mystery "Dementia 13" on Wednesday, March 17th at 9:00pm EST via YouTube!
Dallas Art Fair Launches Digital Marketplace, 'Culture Place, Inc.'
by Chloe Rabinowitz - Jul 9, 2020
Today, the Dallas Art Fair has launched Culture Place, Inc., a digital marketplace for contemporary art collectors to discover, connect, and buy from galleries across the region, which will be augmented with weekly artist studio visits, conversations, and other online programming.
Burning Coal Theatre Announces Four Corners Project
by Rebecca Russo - Jan 30, 2020
With creative spaces at a premium throughout the Triangle, Burning Coal Theatre Company would like to announce the Four Corners Project, which will begin in its 2020/2021 season. This project will make available the Murphey School space for one week, four times a year to creative individuals or companies with innovative and exciting projects.  The projects should be either performance or visual art-related and should not involve a fee for its participants.  The projects do not have to include a performance, though they may, but should be focused on exploring issues around performance or the creation of art. Nothing is too 'out there'!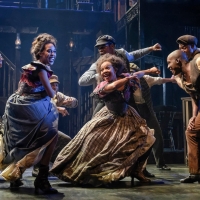 PARADISE SQUARE Earns More TBA Award Nominations Than Any New Musical; Full List!
by Stephi Wild - Sep 21, 2019
Theatre Bay Area, one of the largest regional performing arts service organizations in North America, has announced the finalists of the 2019 TBA Awards. The sixth-annual TBA Awards Celebration will take place on Monday, Nov. 4 at the Herbst Theatre (401 Van Ness Avenue, San Francisco).

Dallas Art Fair Announces Exhibitors For Eleventh Edition
by Julie Musbach - Jan 28, 2019
The Dallas Art Fair is pleased to announce the exhibitor list for its eleventh edition. The fair will take place within the Fashion Industry Gallery (f.i.g.) in the Dallas Arts District from April 11-14, 2019. Close to 100 exhibitors from over 30 different cities across North America, South America, Europe, the Middle East, and Asia will take part in the 2019 fair.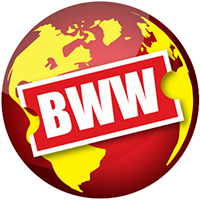 Contra Costa Civic Theatre Present HUMBLE BOY
by A.A. Cristi - Jan 7, 2019
Contra Costa Civic Theatre (CCCT) today announced the cast for its upcoming production of Humble Boy, directed by Ken Sonkin. Hailed in its recent London revival as "a modern classic", playwright Charlotte Jones' comedy of family dysfunction and theoretical physics plays February 15 through March 10 at CCCT. For tickets and information visit the theatre's website at www.ccct.org or call 510.524.9012.

Ragged Wing Celebrates 15th Anniversary With TIME SENSITIVE
by A.A. Cristi - Dec 18, 2018
In celebration of its 15th anniversary season next year, Ragged Wing Ensemble is pleased to present TIME SENSITIVE, with an updated script written and directed by the company's Artistic Director Amy Sass. Time Sensitive opens in preview on Friday, April 5, 2019, and runs through May 4. Opening night is scheduled for Saturday, April 6. Performances run Fridays and Saturdays at 8 p.m., and Sundays at 5 p.m. Two Saturday matinees at 2 p.m. will take place on April 27 and May 4. Tickets are $25 - $45, and may be purchased online at raggedwing.org.