Latest News on Whitney Snow
Whitney Snow News
Review: INTO THE WOODS at Lichgate
by Paula Kiger - Nov 16, 2022
What did our critic think of INTO THE WOODS at Lichgate?
BWW Review: MUSICALS ON THE MOVE at Wanderlust Theatre On Location
by Paula Kiger - Jul 31, 2019
Have you ever 'trash talked' a fellow theater-goer as you passed each other in the aisle? Probably not, right?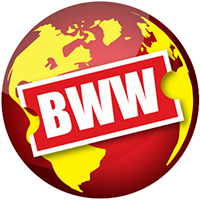 Wanderlust: Theatre To Present MUSICALS ON THE MOVE
by A.A. Cristi - Jun 7, 2019
 On Thursday, July 18th, Wanderlust: Theatre on Location will present its premiere event, Musicals on the Move in Tallahassee, FL.