Date of Birth: February 11, 1935 (87)
Birth Place: New York, NY, USA
Latest News on Tina Louise
Stage Credits
  [Broadway]
Original Broadway Production, 1964
Gloria Curie
  [Broadway]
Original Broadway Production, 1956
Appassionata Von Climax
  [Broadway]
1955
A Swimmer
  [Broadway]
Original Broadway Production, 1953
Performer
Chorus
Lady
Queen
Guest at the Ball
Introducer of "Hope You Come Back" [Replacement]
The Winter Bride [Replacement]
  [Broadway]
Original Broadway Production, 1952
Performer
Secretary
Audience member
Singing Ensemble
Stage
Performances
  [Broadway]
Original Broadway Production, 1964
Gloria Curie
  [Broadway]
Original Broadway Production, 1956
Appassionata Von Climax
  [Broadway]
1955
A Swimmer
  [Broadway]
Original Broadway Production, 1953
Performer
Chorus
Lady
Queen
Guest at the Ball
Introducer of "Hope You Come Back" [Replacement]
The Winter Bride [Replacement]
  [Broadway]
Original Broadway Production, 1952
Performer
Secretary
Audience member
Singing Ensemble
Tina Louise News
BWW Review: THE PROM sparkles at Providence Performing Arts Center
by John McDaid - Mar 10, 2022
Down-on-their luck Broadway stars swoop down on an Indiana town to take up the cause of a high-school student who can't take her girlfriend to the prom. A promising premise, and this first national tour of the award-winning musical delivers all the laughs and spectacle with a knowing wink, while never losing sight of the poignant human story.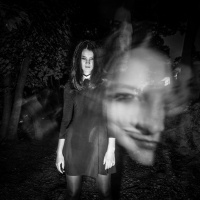 River's Edge Theatre Company Will Present RIVERSIDE HAUNTS This Month
by Stephi Wild - Oct 9, 2021
River's Edge Theatre Company presents 'Riverside Haunts', a spooky storytelling performance that seamlessly blends Hudson Valley history, creative fiction, and live music. The show will take place October 28th and 29th (Rain date is October 30th) outdoors at The Good Witch Coffee Bar in Hastings on Hudson, NY.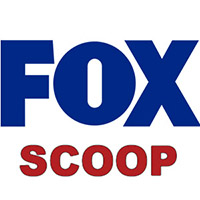 Scoop: Coming Up on BOB'S BURGERS on FOX - Saturday, September 21, 2019
by TV Scoop - Sep 9, 2019
Get all the scoop on Coming Up on BOB'S BURGERS, airing on FOX on Saturday, September 21, 2019!
Set Sail For Laughter With GILLIGAN'S ISLAND - THE MUSICAL
by Julie Musbach - Dec 11, 2018
Audiences at The Way Off Broadway Dinner Theatre will once again have the chance to see some of their favorite characters come to life on the stage as the theatre sets sail for laughter as it presents the area premiere of Gilligan's Island - The Musical.
Author Explains Why People Fat-Shame Others and How to Stop Feeling Like a Victim
by Robert Diamond - Oct 24, 2018

Photo Coverage: BroadwayHD Screens ANN With Writer and Star Holland Taylor
by Walter McBride - Jun 15, 2018
BroadwayHD, the premier streaming service for live theater productions, exclusively streamed ANN, the critically acclaimed play written and performed by Emmy Award winning actress Holland Taylor and directed by Benjamin Endsley Klein, beginning yesterday, June 14. The special screening event was also held last night, and featured the show's star Holland Taylor. BroadwayWorld was in attendance, and you can check out photos below!
BWW Review: WHITE CHRISTMAS
by Donna Marie Nowak - Dec 15, 2015
Haddonfield Plays & Players' lovely production of Irving Berlin's WHITE CHRISTMAS gives audiences that warm, fuzzy feeling of sitting round a cozy fireplace during the holidays.
Photo Coverage: SHEAR MADNESS Company Celebrates Opening Night!
by Walter McBride - Nov 12, 2015
The open-ended Off-Broadway engagement of SHEAR MADNESS just opened at New World Stages/Stage 4 (340 West 50th Street). Bruce Jordan directs a cast that features Adam Gerber, Jeremy Kushnier, Kate Middleton, Patrick Noonan, Jordan Ahnquist and Lynne Wintersteller. BroadwayWorld brings you photos from opening night below!
Lincoln Center's Scary Movies 8 Presents LATE PHASES Screening on 11/1
by Casey Judge - Oct 27, 2014
Crescent Bay is not the ideal place to spend one's golden years, especially since the once-idyllic retirement community has been beset by a series of deadly animal attacks from the ominous forest surrounding it. When grizzled war veteran Ambrose McKinley (Nick Damici) is forced into moving there by his yuppie son Will (Ethan Embry), the residents immediately take offense to Ambrose's abrasive personality.
Tina Louise Videos
Tina Louise Frequently Asked Questions
How many Broadway shows has Tina Louise been in?
Tina Louise has appeared on Broadway in 5 shows.
How many West End shows has Tina Louise been in?
Tina Louise has not appeared in the West End