Latest News on Tanya Anderson
Tanya Anderson News
Photos: Burbage Theatre Co Presents Kate Hamill's SENSE & SENSIBILITY
by A.A. Cristi - Nov 29, 2022
See photos from Burbage Theatre Co's playful adaptation of Jane Austen's timeless classic Sense & Sensibility.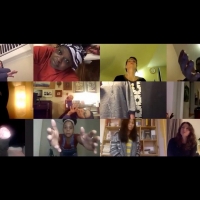 The Assembly's Deceleration Lab Continues With Nehassaiu DeGannes' Ebb & Lo'
by Stephi Wild - Dec 19, 2020
The second and final showing of new work developed in The Assembly's Deceleration Lab is TONIGHT (Saturday, December 19th) at 7pm ET/4pm PT! Lab artist Nehassaiu deGannes' has assembled over two dozen artists to collaborate on EBB & lo', a devised exigesis of the life and writing of poet Elizabeth Barrett Browning.
The Wilbury Theatre Group Announces New Streaming Programs
by Chloe Rabinowitz - Apr 7, 2020
After a widely successful first round of streaming events, The Wilbury Group announces new events to be streamed through May 6. In addition to the previously announced performances of New and Dangerous Ideas by Christopher Johnson and CVK.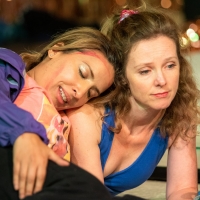 BWW Review: Excellent Performances Populate DANCE NATION at Wilbury Theatre Group
by Robert Barossi - Nov 25, 2019
Friedrich Nietzsche said, 'He who would learn to fly one day must first learn to stand and walk and run and climb and dance; one cannot fly into flying.' In Dance Nation, currently running at The Wilbury Theatre Group, the hopeful young dancers put everything they can into learning and perfecting how to dance, so that it might eventually help them take flight.
Photo Flash: First Look At 2X CLARE BARRON: Dance Nation At The Wilbury Group
by Stephi Wild - Nov 20, 2019
The Wilbury Theatre Group continues its 2019/20 Main Series season with 2X CLARE BARRON: Dance Nation / You Got Older, running in rotating rep. November 21 - December 22.
BWW Review: A CHRISTMAS CAROL Charms Again at Trinity Rep
by Andria Tieman - Nov 14, 2018
Trinity Rep's annual A CHRISTMAS CAROL production is always delightful in new and exciting ways. This year, they've partnered with 56 choirs from Rhode Island (and a few from Massachusetts) to make each show unique and feature even more local talent. This is a lovely addition to the classic story, and another way that Trinity manages to give this play something new year after year. Set in a classic Victorian backdrop, this year's production features lots of singing and dancing, and some pretty fantastic effects and performances.
Photo Flash: BETRAYAL at The Wilbury Group
by A.A. Cristi - Jan 31, 2017
The Wilbury Theatre Group production of Harold Pinter's BETRAYAL, directed by Aubrey Snowden. Playing now thru February 12. Learn more at www.thewilburygroup.org/betrayal.html
Photo Flash: First Look at 2nd Story Theatre's THE LADIES MAN
by BWW News Desk - Sep 22, 2016
THE LADIES MAN by Charles Morey, translated and adapted from Talleur Pour Dames by Georges Feydeau, will run September 23 - October 16 at UpStage at 2nd Story Theatre. BroadwayWorld has a first look at the cast in action below!