Latest News on Tanis Parenteau
Tanis Parenteau News
Cast Announced for PEERLESS, Beginning Performances at 59E59 Theaters This Month
by Chloe Rabinowitz - Sep 7, 2022
PRIMARY STAGES and 59E59 Theaters, in association with Jamie deRoy, has announced casting for peerless, by 2019/20 Tow Playwright-in-Residence Jiehae Park (Hannah and the Dread Gazebo) and directed by Margot Bordelon (... what the end will be).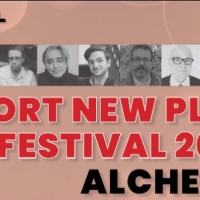 Red Bull Theater Announces Cast For SHORT NEW PLAY FESTIVAL 2022
by Stephi Wild - Jul 6, 2022
Red Bull Theater have announced the cast for the eight world premieres in this year's Short New Play Festival 2022. 
Keen Company Announces The 2022 Playwrights Lab For New Work Including New Participating Playwrights Kristoffer Diaz, Sarah Schulman, and Anna Ziegler
by Stephi Wild - Feb 8, 2022
Keen Company Artistic Director Jonathan Silverstein today announced his plans for Keen's Playwrights Lab, including the playwrights for the 2022 Lab, readings from the 2021 participants, as well as a roundtable discussion with the '21 playwrights on the process of developing new work.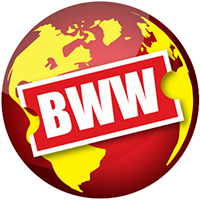 Celebrate Indigenous Peoples' Day with WE WILL ALWAYS BE HERE, October 11
by A.A. Cristi - Sep 27, 2021
Celebrate Indigenous Peoples' Day at the historic Great Hall of The Cooper Union on Monday, Oct. 11, 7pm with Grammy Award–winning composer, 2021 Helen Merrill award-winning playwright, actor, choreographer, eagle dancer, and hoop dancer Ty Defoe (Giizhig). Ty, who is from the Oneida and Ojibwe Nations, interweaves artistic projects with social justice, indigeneity, trans rights, Indigi-Queering, and environmentalism.
AlterTheater Expands Arts Learning Project For Native Youth, Hires Tanis Parenteau
by A.A. Cristi - May 25, 2021
AlterTheater will expand its Arts Learning Project for Native Youth, safely adding in-person summer programming according to COVID protocols in some reservation communities, while expanding virtual programming. To help with the expansion, the company has hired Tanis Parenteau as its new Tribal Liaison and Outreach Coordinator, joining Education Director Teresa Melendez.
Paula Vogel's BARD AT THE GATE Announces 2021-2022 and 2022-2023 Seasons
by Chloe Rabinowitz - May 20, 2021
BARD AT THE GATE will return for an additional two seasons starting this fall when Paula Vogel's virtual start-up partners with McCarter Theatre Center. Plays by Zakiyyah Alexander (HOW TO RAISE A FREEMAN), Jose Rivera (SONNETS FOR AN OLD CENTURY) and Christina Anderson (GOOD GOODS) will be featured during the 2021-22 season.
BWW Review: MANAHATTA at Oregon Shakespeare Festival
by Krista Garver - Apr 16, 2021
Mary Kathryn Nagle's brilliant MANAHATTA superimposes the 17th century "purchase" of Manahatta (known today as Manhattan) by the Dutch East India Company from the Lenape people with the financial crisis of 2008, in which many people lost their homes as a result of predatory lending practices.
Andre Holland, Kara Young, Tanis Parenteau and More to Star in BULRUSHER for BARD AT THE GATE
by Chloe Rabinowitz - Sep 2, 2020
Eisa Davis's Pulitzer Prize-nominated play BULRUSHER will be the 3rd play to receive an online production as part of Paula Vogel's play reading series, BARD AT THE GATE, debuting on YouTube on Thursday, September 17 at 7 p.m.
CSA To Hold Native American & Indigenous Actors Town Hall Conversation
by Julie Musbach - Sep 26, 2019
Casting Society of America, as part of its ongoing 'Commitment to Diversity and Inclusion in Casting Initiative,' will sponsor a Town Hall conversation for Native American and Indigenous Actors. The Initiative is a series of conversations and classes designed to effect concrete change in how actors in historically underrepresented communities are afforded access to job opportunities.

MANHATTA Opens at Oregon Shakespeare Festival, 4/1
by A.A. Cristi - Mar 19, 2018
 The Oregon Shakespeare Festival will present the world premiere of Manahatta by Mary Kathryn Nagle, directed by Laurie Woolery, on April 1, 2018, in the Thomas Theatre. Preview performances are March 28, 30 and 31, and the play runs through Oct. 27.