Latest News on Tanika Gupta
Tanika Gupta News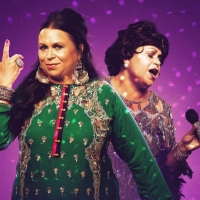 Rifco Theatre Company and Watford Palace Theatre Present GLITTERBALL
by Stephi Wild - Jun 14, 2022
Sonia's life has always been a bit of a double act, brought up as one half of a Shirley Bassey tribute act. alongside her overbearing mother Gloria, she left a trail of sequins across the working men's clubs of East Anglia.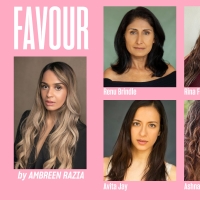 Cast Announced For FAVOUR, a Bush Theatre and Clean Break Co-Production
by Stephi Wild - May 17, 2022
The Bush Theatre continues its 50th Anniversary season with Ambreen Razia's Favour a world premiere co-produced with Clean Break. Co-directed by Clean Break's Joint Artistic director Róisín McBrinn and Sophie Dillon Moniram, the cast is today announced as Avita Jay, Renu Brindle, Rina Fatania, and Ashna Rabheru.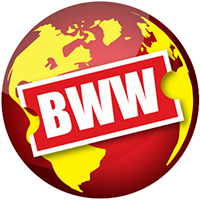 Orange Tree Theatre Announces Full Cast For Pierre Marivaux's THE FALSE SERVANT
by Stephi Wild - May 16, 2022
The Orange Tree Theatre today announces the full cast for Pierre Marivaux's The False Servant, translated by Martin Crimp, whose prolific international career began at the Orange Tree Theatre, including the recent hit revival of Dealing with Clair. Before his final season as Artistic Director of the OT, Paul Miller, directs Uzair Bhatti, Will Brown, Julian Moore-Cook, Phoebe Pryce, Lizzy Watts and Silas Wyatt-Barke.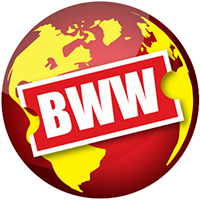 #IFIWERE Drama Competition Places Students And Teachers Centre Stage
by Stephi Wild - Mar 1, 2022
A new national drama competition for Key Stages 3 to 5 students kicks off today (1st March 2022), as learning company Pearson invites students and teachers to reimagine well-known classic plays and performances from their own, unique perspectives.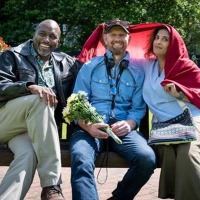 Birmingham Rep's THE PARK BENCH PLAYS Will Be Broadcast On Sky Arts
by Stephi Wild - Feb 4, 2022
Birmingham Rep have announced that five of their new commissions filmed as part of The Park Bench Plays will be broadcast on Sky Arts (Freeview Channel 11) on Monday 7 February 2022 at 11pm.
The Lyric Introduces First Springboard Trainees
by Stephi Wild - Jan 14, 2022
Lyric Hammersmith Theatre will welcome and introduce the first ever 10 trainees of SPRINGBOARD, a free, ground-breaking training programme and major alternative performance pathway into employment for future theatre makers.
Birmingham Rep Announces Additional 50th Anniversary Programming
by Chloe Rabinowitz - Nov 30, 2021
Following the celebratory reopening of Birmingham Rep this autumn with critically acclaimed productions of East is East, the brand new musical What's New Pussycat? and the presentation of Grenfell: Value Engineering, Artistic Director Sean Foley announces a new collection of work to follow his own production of the classic comedy The Play What I Wrote.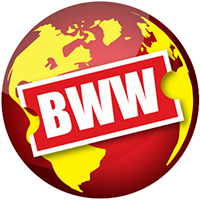 Lyric Hammersmith Theatre Launches Springboard Flagship Training Programme
by Stephi Wild - Nov 9, 2021
The Lyric Hammersmith Theatre is proud to announce SPRINGBOARD, a ground-breaking, free two-year training programme that aims to find, shape, inspire, champion and sustain the next generation of performers from underrepresented backgrounds.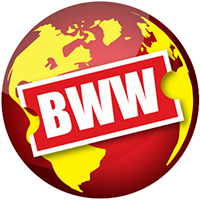 Tamasha Announces Pooja Ghai as New Artistic Director and CEO
by Stephi Wild - Nov 2, 2021
Tamasha Theatre Company announces the appointment of Pooja Ghai as its new Artistic Director. Pooja takes up the role with immediate effect. She succeeds Fin Kennedy, who departs Tamasha to start his own company and return to freelance writing.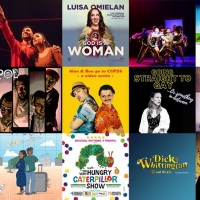 Watford Palace Theatre Brings Back Socially Distanced Performance Options As Part Of Autumn/Winter Season
by A.A. Cristi - Sep 28, 2021
This autumn and winter Watford Palace Theatre are to present a range of shows and events in a range of ways to offer cultural and entertainment opportunities for all audiences. Longer running shows, such as Dick Wittington and His Cat, will offer socially distanced performances during the run, which will see a reduction in auditorium capacity, with seating separated into blocks of up to 6 seats per party.
Tanika Gupta Frequently Asked Questions
How many shows has Tanika Gupta written?
Tanika Gupta has written 1 shows including A Doll's House (Adaptation).