Latest News on Susan Bullock:
Latest News on Susan Bullock
Susan Bullock News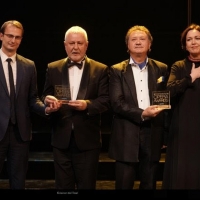 Ukrainian Opera Companies Honoured By International Opera Awards
by Stephi Wild - Nov 29, 2022
Two Ukrainian opera companies were celebrated for their outstanding work in challenging circumstances at the International Opera Awards 2022 this evening [28 Nov]. The international opera world came together at Teatro Real in Madrid for the glittering ceremony celebrating the best of the past year.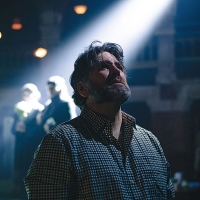 The Atlanta Opera, Bailey School Of Music Partner To Present BLUEBEARD'S CASTLE
by A.A. Cristi - Sep 23, 2022
In partnership with The Atlanta Opera and Kennesaw State University's Bailey School of Music, the North American premiere of Bluebeard's Castle will be presented at the Dr. Bobbie Bailey & Family Performance Center on October 7, 8 and 9.
Atlanta Opera Presents BLUEBEARD'S CASTLE From London's Theatre Of Sound
by A.A. Cristi - Sep 14, 2022
The Atlanta Opera – "one of the most exciting opera companies in America" (Opera Wire) – opens its 2022-23 season with the U.S. premiere of a new production of Bartók's one-act chamber opera, Bluebeard's Castle, from England's Theatre of Sound (Oct 7–9).
BWW Review: A CLASSICAL GALA, Royal Albert Hall
by Aliya Al-Hassan - May 23, 2022
A leading promoter and producer of opera, ballet and classical music for the last 50 years, the fact that Raymond Gubbay CBE is not a household name is baffling. For those who are in the know, he has been a tireless champion of the arts and has brought trailblazing innovation to many of his productions.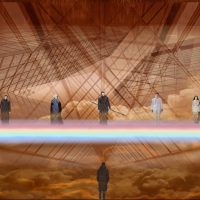 The Atlanta Opera Announces 2022-23 Mainstage Season
by Chloe Rabinowitz - Mar 7, 2022
The Atlanta Opera has announced a new season of large-scale performances at the Cobb Energy Performing Arts Centre for 2022-23 with a spirit of positivity and optimism for the future.
Michael Mayes Will Come to Theatre Of Sound With BLUEBEARD'S CASTLE
by Stephi Wild - Oct 26, 2021
Baritone Michael Mayes returns to London in November to sing the title role in Bela Bartok's Bluebeard's Castle with new opera company Theatre of Sound. He shares the role with bass-baritone Gerald Finley in alternate performances, with sopranos Susan Bullock and Gweneth Ann Rand sharing the role of Judith.
Guest Blog: Opera Star Kim Begley Talks Joining Forces On 'King Lear'
by BWW Staff - Jul 5, 2021
The celebrated tenor Kim Begley made his Royal Opera House debut in 1983 and has since then established himself at the forefront of the repertoire, with credits ranging from Britten to Busoni, Wagner to Brett Dean's opera of Hamlet. In keeping wih Shakespeare, if not this time round with singing, Begley has joined a starry lineup of British opera world names to perform King Lear later this month at the Grange Festival for three performances - and we're talking the play in its full, unadultered majesty and not the opera, with Sit John Tomlinson as Lear, Thomas Allen as Gloucester, and Begley as the Fool, and many other notable names besides. As it happens, Begley cut his teeth as a performer some years back with the Royal Shakespeare Company and explains this return to his classical roots below. 
Rosenblatt Recitals Presents At Home Programmes In Aid Of Target Ovarian Cancer
by A.A. Cristi - Nov 30, 2020
Twenty years after the launch of Rosenblatt Recitals and three years after the final concert, the series has returned in digital form to present a season of eight themed programmes - Rosenblatt Recitals at Home, in aid of Target Ovarian Cancer.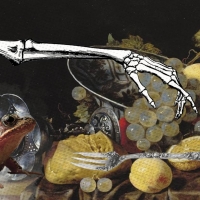 Grange Park Opera Will Present A FEAST IN THE TIME OF PLAGUE in September
by Stephi Wild - Jul 27, 2020
With a libretto by opera-giant Sir David Pountney and music by Alex Woolf, A Feast in the Time of Plague is the only new opera to have been commissioned during lockdown.
The Canadian Opera Company Announces 2020/2021 Season!
by A.A. Cristi - Feb 10, 2020
For the first time in decades, a fully staged production of Richard Wagner's Parsifal will be presented in Canada, opening the Canadian Opera Company's monumental 2020/2021 season with a company premiere at the Four Seasons Centre for the Performing Arts. Cast with more than 100 singers, an orchestra of 110 musicians, and a nearly six-hour run-time, this journey of one knight's quest for the Holy Grail offers Canadian audiences a rare opportunity to experience Wagner's thrilling final masterpiece in Toronto, in a celebrated COC co-production directed by François Girard.
Susan Bullock Frequently Asked Questions
How many Broadway shows has Susan Bullock been in?
Susan Bullock has not appeared on Broadway.
How many West End shows has Susan Bullock been in?
Susan Bullock has appeared on London's West End in 1 shows.
What was Susan Bullock's first West End show?
Susan Bullock's first West End show was Street Scene which opened in 1989