Latest News on Steven Ross
Stage Credits
  [Broadway]
Broadway Revival, 1983
Young Phil Dolan III (Understudy)
  [Broadway]
Original Broadway Production, 1968
Dancer
  [Broadway]
Original Broadway Production, 1966
Ensemble Dancer
  [US Tour]
2nd National Tour, 1962
Roustabout
  [Broadway]
1953
Cadet Officer
Stage
Performances
  [Broadway]
Broadway Revival, 1983
Young Phil Dolan III (Understudy)
  [Broadway]
Original Broadway Production, 1968
Dancer
  [Broadway]
Original Broadway Production, 1966
Ensemble Dancer
  [US Tour]
2nd National Tour, 1962
Roustabout
  [Broadway]
1953
Cadet Officer
Steven Ross Biography
Photographer and actor





Steven Ross News
BWW Review: CROWNS at Sankofa African American Theatre Company At Open Stage
by Andrea Stephenson - May 29, 2022
This cast is comprised of superb storytellers who use their voices, facial expressions, and movement to draw the audience into the performance. The most remarkable part of Crowns is the way in which it tackles heavy and complicated themes in a way that leaves the audience with an overwhelming feeling joy and hope that unites and uplifts.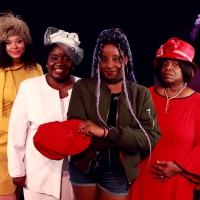 Theatre Companies Partner To Bring Crowns To Harrisburg This Month
by Stephi Wild - May 9, 2022
Open Stage, a professional theatre company in downtown Harrisburg, and Sankofa African American Theatre Company will be bringing their co-production of Crowns, a musical by Regina Taylor, to Open Stage's Capital BlueCross Main Stage May 28 through June 26.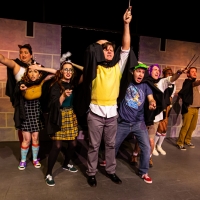 BWW Review: PUFFS at BIRMINGHAM FESTIVAL THEATRE Conjurers Laughs, Wow, and Fun Satire About a Certain Boy Wizard
by David Edward Perry - Oct 27, 2021
'Puffs' at Birmingham Festival Theatre is a comedy that takes great liberties with the hit stories of a certain popular young wizard. An enchanted cast that is fearlessly rambunctious electrifies 'Puffs'. Director Kelsey Crawford's magic gets you under the spell of the show right from the jump. If you are a Harry Potter fan, 'Puffs' is a must see performance. Written by Matt Cox 'Puffs' focuses on this less notable house at the big school for wizards. It's not the house of the brave ones, the smart ones or the snakey ones. This is house of Puff! Home to the outcasts, weirdos, and lesser-known children at the Wizarding School who never get a second glance. They are gleeful to fail, and are never a threat. With Puffs, it's third or nothing!
BWW Review: CLOWN BAR Serves Up a Cocktail of Comical Clown-Noir at THEATRE DOWNTOWN.
by David Edward Perry - Sep 20, 2019
'Clown Bar' is a dive worth visiting.This pulp fiction novel stained with grease paint is a detective tale set on the mean streets of the clown underworld. Happy (Jonathan Sweatt ) is an ex-clown headliner turned detective. He returns to his old stomping grounds on a vengeance to flush out the clown who killed his brother Timmy (Zach Tarwater) It's comical cotton candy chaos, and Ringling Bros' raunchy.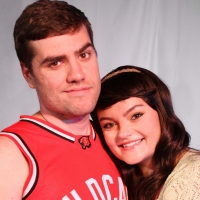 Ringwald Stages HIGH SCHOOL MUSICAL
by Julie Musbach - Aug 7, 2019
Ferndale's The Ringwald Theatre kicks off its 13th Season a bit earlier than usual with Disney's High School Musical. Starting performances August 23rd will allow folks of all ages the chance to soak up some high school fun before classes actually start in September!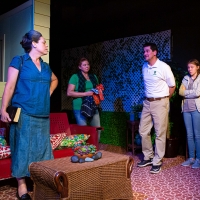 BWW Review: YELLOW is an Emotional Casserole Worth Going Back For Seconds at THEATRE DOWNTOWN
by David Edward Perry - Aug 2, 2019
'Yellow' is Del Shore's roller coaster play of a 'perfect' southern family that is thrown into a building storm of emotional and physical turmoil. The struggle breaks opens layers of pain to expose raw, heavy and hard to face truths. Director Rhonda Erbrick success as a director is clear by the gasps and teary-eyed moments from the audience.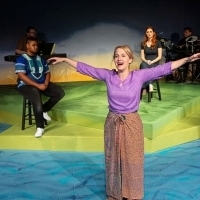 BWW Review: Discover an Abundance of Hope in SONGS FOR A NEW WORLD at Birmingham Festival Theatre
by David Edward Perry - Jul 26, 2019
'Songs for a New World' at Birmingham Festival Theatre is a very intimate performance with powerful vocals and surprises. The take away is to embrace the power of unity, hope and resilience. We all have struggles that seem to be too much to bear. This wonderful show shares the truth that you are not alone, and you are stronger than you think.
Cirque's VOLTA On View At Art On TheMART Through July 6
by A.A. Cristi - Jun 17, 2019
Cirque du Soleil and its current hit production, VOLTA, now playing under the Big Top at Soldier Field, takes inspiration from the City's 2019 Year of Chicago Theatre with a vibrant, larger-than-life animated projection as part of the popular public art program Art on theMART, the largest permanent digital art projection in the world.  Click here for a preview.
Review Roundup: What Did Critics Think of HEAD OVER HEELS at The Ringwald?
by Alan Henry - Jun 11, 2019
The regional premiere of Head Over Heels rocked The Ringwald from May 13 through June 10.
BWW Review: THE LAST NIGHT OF BALLYHOO Is a Delicious Knish Served with Sweet Tea at South City Theatre
by David Edward Perry - Jun 10, 2019
Reaching for the American dream while adjusting to living under prejudice is exposed by Alfred Uhry's 'The Last Night of Ballyhoo' at South City Theatre. This Tony award winning play is a touching, relatable, and revealing look at the cost of acceptance. The story peels back the layers to expose the complicated dynamics of a Jewish American family living in Atlanta in the 1930's.
Steven Ross Frequently Asked Questions
How many Broadway shows has Steven Ross been in?
Steven Ross has appeared on Broadway in 4 shows.
How many West End shows has Steven Ross been in?
Steven Ross has not appeared in the West End