Latest News on Steve Madden
Steve Madden News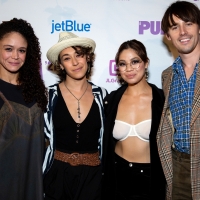 Photos: Ari'el Stachel, Reeve Carney, Eva Noblezada and More Attend the Public Theater 2021 Gala
by Jennifer Broski - Sep 21, 2021
The Public Theater hosted its 2021 gala, with the final performance of Merry Wives, last night, September 20.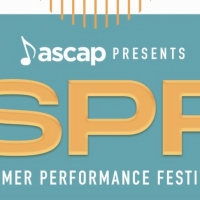 ROE, Amy Wadge, & EZI Set To Appear at ASCAP Presents SPF
by A.A. Cristi - Aug 11, 2020
ASCAP (The American Society of Composers, Authors and Publishers) announced its eclectic music lineup for its first-ever ASCAP Presents SPF (Summer Performance Festival). The summer festival-inspired playlists of new, never-before-seen performances premiered last week, with this week's second of three installments.   Performances by: ROE, Amy Wadge, and EZI.
VIDEO: Watch Richard Marx Perform "Limitless" On GMA
by A.A. Cristi - Jul 10, 2020
Richard Marx made an appearance on GMA - What You Need To Know this afternoon, where he performed his song "Limitless" from his new album of the same name, out now on BMG. 
Richard Marx to Perform Virtual Solo Concert
by A.A. Cristi - Jun 22, 2020
80's icon Richard Marx will perform his first-ever virtual, solo acoustic concert 'Front Row Seat: Live At Your House,' live from his home in Los Angeles this Sunday, June 28th at 4 PM ET / 1 PM PT. Fans can expect concert-quality lighting, high-end sound, and an incredibly captured, multi-camera shoot. Watch the event trailer here: https://youtu.be/vOdaIEOcLyM
Richard Marx Announces His First Ever Virtual Solo Concert
by Kaitlin Milligan - Jun 18, 2020
Today, Richard Marx announces his first ever virtual, solo acoustic concert "Front Row Seat: Live At Your House," streaming live from Los Angeles on June 28th at 4 PM ET/1 PM PT. 
Jesse Palter To Release Debut Album 'Paper Trail'
by Kaitlin Milligan - May 1, 2019
Detroit born/LA based, prolific singer/songwriter Jesse Palter releases full-length, debut album Paper Trail July 19 on Artistry Music (a division of Mack Avenue Music Group), featuring ten tracks of aggressive, piano-pounding pop/rock in the soulful vein of Carole King, Sarah McLachlan and Sara Bareilles. The first single, fan favorite "Sever The Ties," is a powerful, rhythmic break-up song, showcasing Palter's clever nuance and versatility.
Anna Shoemaker Drops New Single HOME
by Tori Hartshorn - Mar 20, 2019
On the heels of playing to rapt audiences at SXSW, Anna Shoemaker has shared new single 'Home.' The track premiered via Wild Honey Pie who note 'The infusion of R&B with the light lilting of acoustic instruments give 'Home' a freshly intimate and evasive quality to it. As Shoemaker's voice fills the song with style and swoon-worthy inflections, it becomes more clear that she's an artist to watch.' Anna states, 'The idea behind the song isn't necessarily a physical place, but a person. It's about being all over the place, feeling lost trying to get a hold of this someone who feels like your home. The song is about more than just a drunk dial. It's not as much about wanting this person as it is about needing them.'
EZI Drops New Single, FAMILY TREE, New EP in 2019
by Tori Hartshorn - Nov 16, 2018
EZI has dropped the captivating new single, 'Family Tree' via 5 Town Records. The track is from her forthcoming EP and she notes,  the 'you' in the song isn't a particular person. It's about my experiences, my own relationships, observations. This song isn't me saying that conventional traditions like marriage are bad rather that the ideologies and emotions associated with them aren't so black and white.' EZI continues 'I was raised very conservative by immigrant parents. I was taught to think that my adulthood would be me going to college, getting married, settling down and having a family in my twenties. I realize now though that the a lot of these expectations put on me as a young women were projections of a past generation's experiences. Being 23 my life couldn't be more different.'
Anna Shoemaker Shares TOO HIGH Video
by Tori Hartshorn - Nov 13, 2018
Anna Shoemaker is excited to share the video for her single 'Too High.' The track is off her newly released debut EP East Side (5town Records). The video premiered via Blackbook Magazine who note the single 'is all jittery beats, sultry atmospherics and Anna's soulful vocals, lyrically telling a story of giving oneself over to a burgeoning romance.' Of the video Anna says:

Anna Shoemaker Releases Debut EP EAST SIDE
by Tori Hartshorn - Oct 3, 2018
23-year-old Anna Shoemaker creates music that propels her well beyond the realm of singer/songwriter. Drawing elements of indie-pop, alt-rock, R&B, and hip-hop combined with her dreamy, hypnotic vocals, Shoemaker has created a unique hybrid that undoubtedly stands out.