Latest News on Solange Knowles
Solange Knowles News
Raphael Saadiq Tapped as Marvel's MOON GIRL & DEVIL DINOSAUR Executive Music Producer
by Michael Major - Jul 5, 2022
Three-time GRAMMY Award® winner Raphael Saadiq has been named executive music producer for 'Marvel's Moon Girl and Devil Dinosaur,' the highly anticipated animated series following 13-year-old super-genius Lunella Lafayette (aka Moon Girl) and her 10-ton T-Rex, Devil Dinosaur, as they protect New York City's Lower East Side from danger.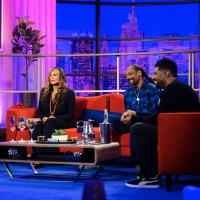 FRIDAY NIGHT VIBES Host Tiffany Haddish & Co-Host Deon Cole Welcome Tina Knowles as Guest
by TV News Desk - Jun 15, 2021
The weekly lineup will include thoughtfully selected movies that are filled with storylines and characters viewers love and vibe with and special guests will be announced accordingly.
2021 La MaMa Moves! Dance Festival Announced for May
by Chloe Rabinowitz - Apr 14, 2021
La MaMa has announced the lineup for the 16th edition of La MaMa Moves! Returning for its annual spring season for two weeks in May, the 2021 festival will feature works by Hadar Ahuvia and Tatyana Tenenbaum, J. Bouey, Jasmine Hearn, Tiffany Mills, Ricarrdo Valentine, and Sugar Vendil.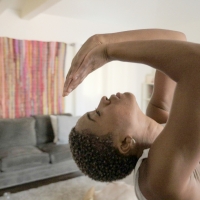 LA Based Choreographer, Alyse Rockett's New Dance Film To Premiere On FLTPK
by Stephi Wild - Nov 2, 2020
A new dance film is coming to FLTPK (flatpack) - an innovative way to access new dance films created by world class artists. Recently featured in the New York Times, FLTPK was founded by world-renowned choreographer, Trey McIntyre, as a direct response to adapting dance to the COVID-19 era.
DEVONTE HYNES' Score of 'We Are Who We Are' Available on Milan Records October 2nd
by Sarah Jae Leiber - Sep 21, 2020
Milan Records today announces the release of Luca Gudagnino's WE ARE WHO WE ARE (ORIGINAL SERIES SCORE) featuring music by producer, multi-instrumentalist, composer, songwriter and vocalist DEVONTÉ HYNES.
Tina Knowles Lawson & Richard Lawson To Host WACO Theater Center Virtual Celebration
by A.A. Cristi - Sep 16, 2020
WACO Theater Center, Los Angeles's premiere non-profit gallery and cultural center, announced it will host a Virtual Celebration to raise funds for its programs and families impacted by COVID-19. 
The MAK Center Presents AMEND
by Stephi Wild - Sep 15, 2020
An exhibition and series of four performances by multi-disciplinary artist Chris Emile, AMEND explores Black male identity through movement, cinema, sculpture and sound.
Leon Bridges, BJ The Chicago Kid and More to Attend Lena Horne Prize Inaugural Event
by Sarah Jae Leiber - Feb 11, 2020
The Town Hall today revealed the first group of names slated to perform at the inaugural Lena Horne Prize for Artists Creating Social Impact event in New York City on Friday, February 28, 2020. The line-up includes Grammy-winning singer Leon Bridges, Grammy-nominated recording artist Rapsody, Grammy-nominated R&B singer Andra Day, and Grammy-nominated rapper BJ The Chicago Kid. The Town Hall also announced that activist Martin Luther King III will take the stage to pay tribute to The Lena Horne Prize and its focus on the intersection of arts and activism. See full list of names announced to participate below.
Queer|Art Awards Second Annual Eva Yaa Asantewaa Grant For Queer Women(+) Dance Artists
by A.A. Cristi - Jan 22, 2020
Queer|Art, New York City's home for the creative and professional development of LGBTQ+ artists, is pleased to announce the winner of the second annual Eva Yaa Asantewaa Grant For Queer Women(+) Dance Artists, Hollerin Space. Philadelphia-based duo Hollerin Space will receive a $10,000 cash grant to support the development of Hold On, a new work that researches algorithms of black assembly and theories and practices of being free. This particular work traces black gathering and migrations in the broad period between 1919 and into some optimistic future. Development of this work will include study and enactment of the Juneteenth tradition of call, drum & step as part of the group's training for the premiere of an ensemble production set for 2020 in Philadelphia. The ensemble will convene for 10 workshops over a 9 month period, centering research and world building, at House of Black Infinity located in Philadelphia.
Kentucky Performing Arts Presents Raphael Saadiq's Jimmy Lee Tour
by Stephi Wild - Jan 7, 2020
Raphael Saadiq's Jimmy Lee Tour with Jamila Woods and DJ Duggz comes to Old Forester's Paristown Hall, Monday, February 17, 2020 at 8 p.m., doors open at 7 p.m.
Solange Knowles Videos