Latest News on Shawnette Sulker
Shawnette Sulker News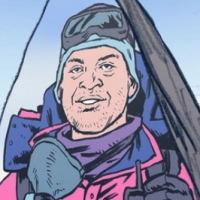 Opera Parallèle Announces Tickets On Sale For EVEREST: AN IMMERSIVE EXPERIENCE
by A.A. Cristi - Nov 11, 2022
Opera Parallèle (OP), the Bay Area's leading producer of contemporary opera, has announced tickets for the company's upcoming Everest: An Immersive Experience, are now on sale beginning with an initial allotment of nine performances spanning February 3 – 12.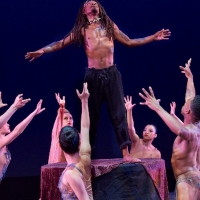 Peninsula Ballet Theatre to Present CARMINA BURANA This Month
by Blair Ingenthron - Sep 18, 2022
Peninsula Ballet Theatre (PBT) will launch the company's 55th anniversary season Saturday, September 24 and Sunday, September 25 with the premiere of Artistic Director Gregory Amato's fully staged production of Carl Orff's epic cantata, Carmina Burana.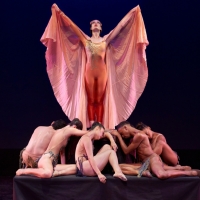 New Production of CARMINA BURANA Comes To The Peninsula Ballet Theatre In September
by Stephi Wild - Aug 24, 2022
Preceding Carmina Burana, Peninsula Ballet Theatre will begin with a short program of mixed repertory dances by Amato and new works by Bay Area choreographers Marika Brussel (Pandora) and Aline Carili (Expresse).
Ninth Planet To Present the World Premiere of PROSPERO'S ISLAND
by A.A. Cristi - Aug 10, 2022
Ninth Planet has announced the March 25, 2023 world premiere at Herbst Theater in San Francisco of a major new chamber opera, PROSPERO'S ISLAND based on Shakespeare's The Tempest, by composer Allen Shearer and librettist Claudia Stevens.
Opera Parallele Announces 2021-22 Season
by Stephi Wild - Oct 1, 2021
Opera Parallèle's (OP) General and Artistic Director Nicole Paiement, today announced the 2021-22 season repertoire, casting and creative teams for the company's 12th anniversary.
Opera Parallele Announces EVEREST as Graphic Novel Opera Film For Summer 2021
by Stephi Wild - Mar 16, 2021
Joby Talbot and Gene Scheer's acclaimed opera Everest will be given a bold new theatrical treatment reimagined as a graphic novel opera film, a concept where the singers are integrated into an animated environment creating a one-of-a-kind operatic experience.
VIDEO: Pegasus Opera Company Bring Together 26 International Opera Singers To Support Black Lives Matter
by Stephi Wild - Jun 22, 2020
Pegasus Opera Company have brought together  26 black opera singers from around the world digitally to sing Make Them Hear You, a social justice song from the musical Ragtime, in response to the Black Lives Matter movement.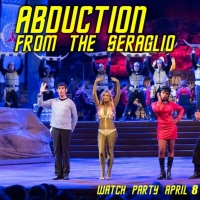 Pacific Opera Project Announces Interactive Watch Party For STAR TREK-Inspired ABDUCTION FROM THE SERAGLIO
by Chloe Rabinowitz - Mar 30, 2020
Pacific Opera Project (POP) announces an interactive watch party of a rebroadcast of POP's hit production of Mozart's Abduction from the Seraglio from The Ford Amphitheatre, recorded in September of 2016, on Wednesday, April 8, 2020 at 5pm PT.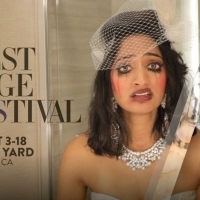 West Edge Opera Offers $19 Tickets For Their Summer Festival
by A.A. Cristi - Jun 11, 2019
West Edge Operais offering $19 tickets for all performances in their upcoming summer festival, including the highly anticipated Bay Area premiere of Missy Mazzoli and Royce Vavrek's adaptation of the Lars von Trier film Breaking the Waves. True to our East Bay roots, we have long been committed to presenting world class opera in unconventional locations and to an often overlooked audience. By offering a limited number of tickets at only $19, we hope to erase any barrier that would keep patrons from experiencing the drama and intensity of fully produced opera.
Oakland Symphony Announces 2018-19 Programming
by A.A. Cristi - Aug 28, 2018
Oakland Symphony and Music Director and Conductor Michael Morgan announce programming for 2018-19 Season running October 12, 2018 - May 19, 2019. Concerts are at the Paramount Theatre in Oakland and other East Bay venues. Subscriptions for the 2018-2019 season are currently on sale and single tickets go on sale Monday, August 27at 10:00am PST. For information, to purchase subscriptions and single tickets, visit oaklandsmphony.org.