Latest News on Sam Feldman
Stage Credits
Productions
[Broadway, 2005]
Producer
Sam Feldman News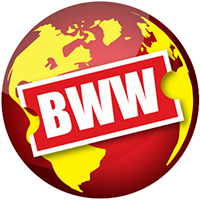 VIFF AMP Announces Keynote Speakers; Opens Applications For Talent Accelerator Program
by A.A. Cristi - Jul 26, 2021
Vancouver International Film Festival announces multi-platinum record producer and Songwriter Hall of Fame inductee Linda Perry and five-time Emmy winning composer Laura Karpman as the opening and closing keynote speakers for the 2021 VIFF AMP Music in Film Summit.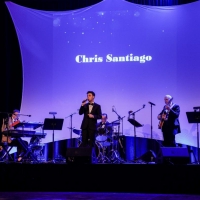 Palm Beach Dramaworks Hosts 2020 Gala: A STAR IS BORN
by A.A. Cristi - Jan 30, 2020
It was a starry night at the Kravis Center's Cohen Pavilion on January 25, with starbursts of lights on the walls, centerpieces of flowers with jutting stars and framed photos of famous child stars, and most important, starry-eyed burgeoning artists showcasing their talent before enthralled guests. That was the scene at Palm Beach Dramaworks' 2020 Gala: a?oeA Star is Born,a?? which celebrated an up-and-coming generation of gifted artists and highlighted the company's many education initiatives that nurture creativity and ignite the imagination. Marilyn Meyerhoff and Sam Feldman were the Gala Chairs. 
Palm Beach Dramaworks Celebrates 17th Anniversary Gala
by A.A. Cristi - Mar 20, 2017
'Oh, it's very pretty, isn't it! We're going to have fun,' Truman Capote said as he walked into his Black & White Ball on November 28, 1966, according to The New York Times. He might have said the same thing on March 11, had he walked into the Kravis Center's Cohen Pavilion for Palm Beach Dramaworks 
Photo Flash: Palm Beach Dramaworks Hosts 2015 Gala Cocktail Reception
by BWW News Desk - Feb 4, 2015
With Palm Beach Dramaworks' 15th Anniversary Gala fast approaching, Esther & Sid Dinerstein, the evening's chairs, hosted a cocktail reception on January 26 at The Breakers for the Gala Committee in anticipation of the main event. Preparations continue for the big night, which takes place at The Four Seasons Resort Palm Beach on March 14 at 6:30 pm. Scroll down for photos!
Macklam Feldman Management to Represent Youtube Sensations Ylvis
by Caryn Robbins - Sep 12, 2013
With the phenomenal growth of the internet hit 'What Does The Fox Say?' Norwegian comedy duo, Ylvis and Stageway have partnered with Steve Macklam and Sam Feldman of Macklam Feldman Management for North American representation.
Jeff Craib Chosen As President of The Feldman Agency
by Kelsey Denette - Mar 18, 2013
The Feldman Agency has announced that Jeff Craib has been named President. Agency founder Sam Feldman, who sits on the company's Board of Directors, fittingly made the announcement today during Canadian Music Week.
S.L. Feldman and Associates Sign Johnny Reid
by Kelsey Denette - Jun 26, 2012
Canada's premier full service booking agency, S.L. Feldman and Associates (SLFA), is pleased to announce the signing of Johnny Reid to its Canadian roster. Reid, who just released his sixth studio album, Fire It Up, on March 12, will be represented by Vinny Cinquemani, SLFA's Senior Vice President, Artist Touring. SLFA's core business is talent representation and its roster encompasses a wide array of internationally successful concert attractions as well as critically acclaimed up-and-coming talent.
Palm Beach Dramaworks Serves Up Sardi's At 11TH Anniversary Gala
by Beau Higgins - Mar 28, 2011
More than 250 guests promenaded the red carpet at the Kravis Center's Cohen Pavilion on Saturday, March 19th for a superb dinner 'a la Sardi's' with dazzling entertainment - in celebration and support of West Palm Beach's longest residing theater company - Palm Beach Dramaworks.