Latest News on Rosie Elnile
Stage Credits
Productions
[West End, 2023]
Co-Designer
[West End, 2022]
Design Rosie Elnile
Design
[West End, 2019]
Designer
[West End, 2018]
Designer
Rosie Elnile News
Manchester International Festival Announces 2023 Performance Highlights
by Stephi Wild - Mar 14, 2023
Factory International has announced the 2023 edition of Manchester International Festival (MIF) from 29 June to 16 July. Working with partners regionally and across the globe, the wide-ranging programme of original new work by an array of international artists will take place in venues and spaces around the city and at Factory International's much-anticipated new home, which opens its doors for the first time for the Festival, in advance of its official opening in October.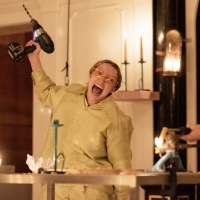 Review: TITUS ANDRONICUS, Shakespeare's Globe
by Franco Milazzo - Feb 2, 2023
Jude Christian's visually stunning take on this goriest of stories from Shakespeare is bound to raise more than a few eyebrows. In a gender reversal of what likely took place on its first outing, this production has an all-female cast committing the heinous murders. The many, many deaths are portrayed by candles being snuffed out. This may be set in ancient Rome, but the dress code here is pyjamas and, in place of lyres and pan pipes, the music here consists mainly of darkly comic songs. A classic interpretation? Hardly
Fuel Announces Its First Projects For 2023; World Premiere Tour of PROTEST, THE GRETCHEN QUESTION Film, and More!
by Stephi Wild - Jan 17, 2023
Director and CEO of Fuel, Kate McGrath has announced the company's first shows for 2023. A UK tour of Hannah Lavery's new play Protest directed by Natalie Ibu will begin performances at Northern Stage in May followed by dates in Scotland and England. 
Casting Announced For Travis Alabanza's SOUND OF THE UNDERGROUND at The Royal Court Theatre
by Stephi Wild - Dec 5, 2022
Casting has been announced for Travis Alabanza's first play for the Royal Court Theatre, Sound of the Underground. Spotlighting London's iconic underground club culture and questioning what it means to get your money's worth when it comes to art, Sound of the Underground will bring together legends of the London Queer club scene from Thursday 19 January - Saturday 25 February 2023 in the Jerwood Theatre Downstairs.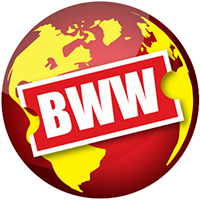 The Gate Theatre Announces Four New Associate Artists
by Stephi Wild - May 31, 2022
The Gate Theatre announced today the addition of four new Associate Artists to join the company from June 2022.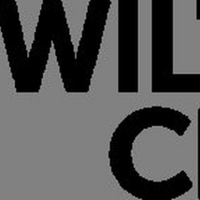 Wiltshire Creative Announces Autumn/Winter Season 2022
by Stephi Wild - May 17, 2022
With the return of Salisbury International Arts Festival imminent, Artistic Director of Wiltshire Creative Gareth Machin today announces the line up the company's Autumn/Winter season.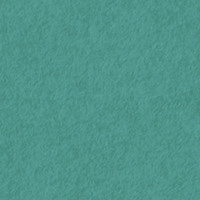 Royal & Derngate Northampton Present THE WELLSPRING by Barney and David Owen Norris
by Stephi Wild - Feb 23, 2022
Royal & Derngate will produce the World Premiere of The Wellspring as part of its Made in Northampton 2021/22 season. A deeply autobiographical work from award-winning playwright Barney Norris (The Remains of the Day) and his father, internationally acclaimed pianist and broadcaster David Owen Norris, The Wellspring examines that age-old story of a boy and his dad, and how they can relate to one another, in every sense of the word.
SIGNAL FIRES Book is On Sale Now
by Stephi Wild - Feb 10, 2022
In March 2020, theatres, community centres and arts venues across the UK went dark, disconnecting audiences and theatre artists. In response, ETT and Headlong came together to imagine a project that would celebrate the extraordinary diversity of the national touring network: an 'open source' idea for performances and storytelling that could happen around a campfire, to inspire theatre companies across the UK.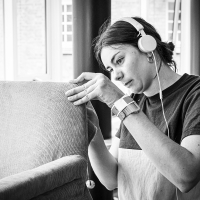 Donmar Warehouse Launches Catalyst - A New Training Programme Addressing Access To Careers In Theatre
by Stephi Wild - Oct 11, 2021
Donmar Warehouse, led by Artistic Director Michael Longhurst and Executive Director Henny Finch, announces today CATALYST, a pioneering career development programme continuing the Donmar's commitment to equity in access to jobs in theatre.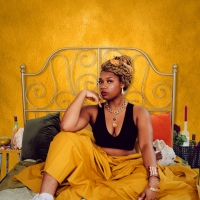 Soho Theatre Presents Jasmine Lee-Jones's CURIOUS
by Stephi Wild - Aug 12, 2021
curious is Lee-Jones' second play following her critically-acclaimed seven methods of killing kylie jenner (Royal Court), for which she won the Evening Standard Award 2019 and Critics' Circle Theatre Award for Most Promising Playwright. Set against the sprawling backdrop of urban London across centuries, curious is a frank, funny and moving excavation of the lives of two actresses who are young, Black, queer and trying to find out who they are.