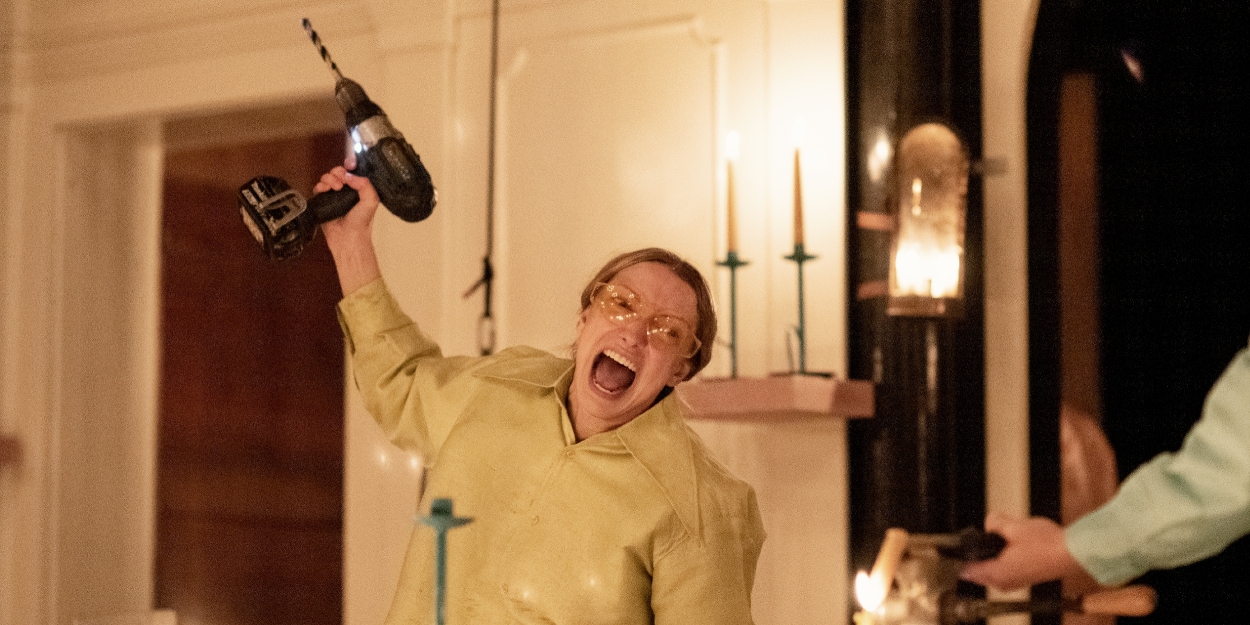 Review: TITUS ANDRONICUS, Shakespeare's Globe
Candles and killers: this all-female version of Shakespeare's goriest story is a must-see.

Jude Christian's revolutionary take on this goriest of stories from Shakespeare is bound to raise more than a few eyebrows. In a gender reversal of what likely took place on its first outing, this production has an all-female cast committing the heinous murders. The many, many deaths are portrayed by candles being snuffed out. This may be set in ancient Rome, but the dress code is pyjamas and, in place of lyres and pan pipes, the music here consists mainly of darkly comic songs. A classic interpretation? Hardly.
Titus Andronicus is never going to be ideal first-date material, especially given its extensive trigger warnings: "anti-black racism, ableism, sexual assault and its aftermath, murder, infanticide and extreme violence including bodily mutilations, cannibalism, rape and self-harm" and the almost-unnecessary suffix pointing out that "the content may be extremely upsetting for many".
This revenge drama may be remembered mostly for its gruesome maiming and murders but the incessant savagery is matched by the sheer quantity of killings; indeed, this play shifts more characters off the mortal coil than any other of the Bard's plays and accounts for almost a fifth of all on-stage deaths across his 38 works.
In contrast to the 2014 bloody version from Lucy Bailey which led to walkouts, Christian is keen to temper the play's bloodthirstiness; as she says, "watching a human pretend to stab another human can be upsetting." Dark musical humour is a key ingredient here from the off with the cast singing that the audience are about to see "men killing men killing men killing women killing men killing men killing men killing children killing men killing men killing clowns". Physical humour, largely from the superb Beau Holland, is skilfully injected without sanitising the events portrayed. Some of the bloodiest scenes just end with a candle blown out and the deceased walking off.
On top of that, the costume, music choices and stage design give this production something of a dream-like quality. ZN ALI's pyjamas convey an impression that this could be one big sleepover gone tragically wrong. The songs from London cabaret legends George Heyworth and Liv Morris (aka Bourgeois & Maurice) are typically pitch-black numbers that sardonically pass comment on this journey into the heart of darkness.
Up on a mezzanine level, a quartet of harpsichord, trombone, oboe and cello led by musical director Fred Thomas provides a scintillating aural backdrop. As the lighting designer, Ali Hunter places about a hundred candles around and above the stage giving everything a beautiful luminous glow. The relatively simple staging design from Rosie Elnile and Grace Venning embraces and enhances the calming ambience provided by the flickering points of light.
That's not to say there is no violence or horror here. Some of the candles suffer an awful fate being variously hammered mercilessly by meat tenderisers, snipped by scissors into small chunks, melted by a heat gun, pushed into a mincer or thrown hard into a wall. Oranges, too, are maltreated with some shoved into mouths and others smashed to oblivion. At its most excoriating, the verbal ferocity could give an Italian mother a run for her money and threatens to take the roof off the theatre. The rape of Lavinia (Georgia Mae-Myers) is a stomach-churning episode which leaves her a terrifying mumbling figure wandering around, sans tongue and sans hands.
The ten-strong cast contribute many powerful performances. Lucy McCormick is wonderfully petulant as the newly-installed Roman Emperor Saturninus who takes Titus' mortal enemy for his wife. The aforementioned Holland takes on eight different roles - including two of Titus' sons, a clown and a fly - all but one of whom come to an untimely end. Playing the villainous Aaron, Kibong Tanji is simply phenomenal. Mae-Myers is heart-rending as the woman who suffers a fate worse than death and, as her father, Katy Stephens is an imperious Titus who is plausibly pushed over the edge of madness.
Christian has taken the occasional liberty with the original text, removing entirely the coda with Lucius becoming Emperor and Aaron being sentenced to a lingering death but should have gone further: entire subplots should have had their candles snuffed to reduce the excess verbiage. Some of what she has devised is hardly original or new. 2021's excellent Paradise, another tale of old warriors in ancient times making hard choices, also used an all-female cast while, over a decade ago, the Reduced Shakespeare Company added comedy to and reduced the bodycount of Titus Andronicus by turning it into a cooking programme.
Overall, though, this is a fresh and exciting take on what is often seen as Shakespeare's most juvenile work. The comedy leavens the horror without taking away its impact: the audience still reel in the bloody final scene which sees Tamora's sons served up for dinner and four characters fatally stabbed. Having an excellent all-female cast pays major dividends in bringing Titus into the 21st century, shining its issues of toxic masculinity and the cost of vengeance through the novel lens of black comedy and burning candles.
Titus Andronicus continues at the Shakespeare's Globe until 15 April.
Photo Credit: Camilla Greenwell