Latest News on Robert Bruce:
Latest News on Robert Bruce
Stage Credits
  [Broadway]
Original Broadway Production, 1937
Count Piffledown
  [Broadway]
1936
Mr. Dimmick
  [Broadway]
1936
Martin Peterson
  [Broadway]
1936
Wrigley
  [Broadway]
1936
Fourth Tempter
  [Broadway]
1932
First Citizen
  [Broadway]
1931
Peterson
Robert Bruce News
Placer Rep Seeks Home Venue for Season 2023
by Stephi Wild - Dec 1, 2022
It is said a home is built with love and dreams and never has that phrase been truer, as Placer Repertory Theater's rise in popularity and programming now propels Placer Rep to seek a home facility for Season 2023 and beyond. 
2022 Guggenheim Fellowships Announced; Complete List
by Chloe Rabinowitz - Apr 11, 2022
On April 7, 2022, the Board of Trustees of the John Simon Guggenheim Memorial Foundation approved the awarding of Guggenheim Fellowships to a diverse group of 180 exceptional individuals. View all of this year's recipients.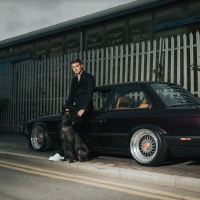 French The Kid Premieres Debut Mixtape "Never Been Ordinary"
by Marissa Tomeo - Apr 1, 2022
Laid over 13 tracks, this hard-hitting debut is an unapologetic statement of exactly who French The Kid is as an artist. Meeting his raw, evocative storytelling with beats from an eclectic range of emerging producers - the likes of Lovelife ('Thrill', 'Can't Feel My Face', 'Make It Out'), Joey4k ('Neverland') and Tanz ('Window Blues') - Never Been Ordinary is a confident statement of intent from the most exciting rapper emerging in the UK.
VIDEO: Jesse Metcalfe Stars in FORTRESS: SNIPER'S EYE Trailer
by Michael Major - Mar 3, 2022
Starring Bruce Willis (Pulp Fiction) and Jesse Metcalfe, this action cyber-thriller continues the adventure begun in Fortress. Weeks after the deadly assault on Fortress Camp, Robert (Bruce Willis) makes a daring rescue to save Sasha, the widow of his old nemesis Balzary (Chad Michael Murray, "One Tree Hill").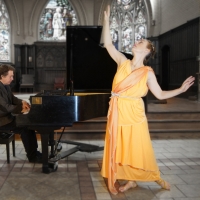 Robert Bruce and Kate Hilliard Will Present ETERNAL SPRING
by Chloe Rabinowitz - Feb 12, 2020
On Saturday, February 29 at 8 pm, composer/pianist Robert Bruce and dancer/choreographer Kate Hilliard perform in a unique piano and dance program titled 'Eternal Spring' at Hamilton's Church of St. John the Evangelist (The Rock on Locke). The gentle and evocative piano music of composed by Bruce flows in a clear, serene current with specially-conceived meditative dance in this unique live performance.
Robert Bruce's 'Blues Hologram' Debut Concert to Play at Art Gallery Of Hamilton
by Stephi Wild - May 29, 2018
Tanenbaun Pavilion will be the first public presentation of this highly-polished group's most intriguing musical style and sound - combined with their unique format of performing each song or musical composition to a specially-produced short film. Certainly one of the most striking aspects of their multimedia concert performance is how seamlessly integrated the music and visuals are and how they together create a very tangible singular effect.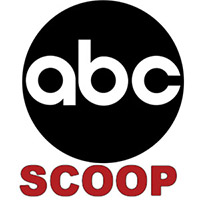 Scoop: Southwest Pilot Tammie Jo Shults Speaks Out for the First Time in Exclusive Interview on '20/20' With ABC's Martha Raddatz, 5/11 on ABC
by BWW News Desk - May 11, 2018
Get all the scoop on Southwest Pilot Tammie Jo Shults Speaks Out for the First Time in Exclusive Interview on '20/20' With ABC's Martha Raddatz, 5/11, airing on ABC today, May 11, 2018!

Steinbeck's Classic OF MICE AND MEN Returns to Park Square
by Julie Musbach - Oct 19, 2017
Park Square's new staging of the perennial favorite Of Mice and Men begins next month. The popular education production will offer a limited number of public performances this season.
Robert Bruce Videos
STAGE TUBE: LIBERTY Cast Welcomes Taylor Swift to New York!
by Stage Tube - Nov 10, 2014
Abigail Shapiro plays the title role in Liberty: A Monumental New Musical. Directed by Evan Pappas, the new musical will play a limited seven-week engagement at Theatre 80 (80 St. Marks Place) through Tuesday, November 25, 2014. In the video below, the cast of 'Liberty the Musical' welcomes Taylor Swift as New York's new global ambassador - and invites her to the show. Check it out below!
STAGE TUBE: First Look at La Jolla Playhouse's A DRAM OF DRUMMHICIT!
by BroadwayWorld TV - May 23, 2011
La Jolla Playhouse presents A Dram of Drummhicit, by Arthur Kopit and Anton Dudley, directed by Playhouse Artistic Director Christopher Ashley, running in the Mandell Weiss Theatre May 17 - June 12 (media night: Sunday, May 22 at 7:00 pm). Tickets for A Dram of Drummhicit are available at The Playhouse Box Office: (858) 550-1010 or online at LaJollaPlayhouse.org. Get a first look at the show below!
Robert Bruce Frequently Asked Questions
How many Broadway shows has Robert Bruce been in?
Robert Bruce has appeared on Broadway in 7 shows.
How many West End shows has Robert Bruce been in?
Robert Bruce has not appeared in the West End