Latest News on Rob Lawhon
Rob Lawhon News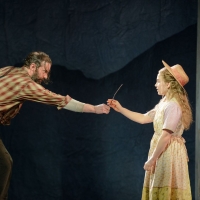 BWW Review: DARLIN' CORY Drags Down a Searing Truth at The Alliance Theatre
by Ella Embry - Sep 28, 2021
Full of secrets, moonshine, and scintillating music, the show follows our heroine turned hero Clara as she navigates her life as an outsider. If you're a fan of folk music, you will be a huge fan of this show. 
Alliance Presents DARLIN' CORY A New Musical
by A.A. Cristi - Aug 17, 2021
The Alliance Theatre has announced its return to the Coca-Cola Stage with the world premiere musical, DARLIN' CORY.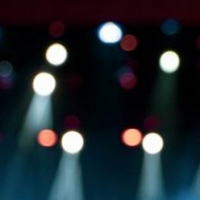 What's On Stage This Summer? Check Out Our Guide To Theatre Across The Country!
by Alan Henry - Apr 24, 2021
We've rounded up some of the top productions on stage this summer! Find something near you to see using our comprehensive guide below!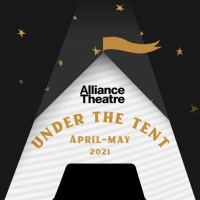 Alliance Theatre Announces Updates to 2020/21 Season, Featuring UNDER THE TENT Pop-Up Concert Series
by Chloe Rabinowitz - Jan 27, 2021
The Alliance Theatre today announced updates to its 2020/21 season, including a new "Under The Tent" series to provide more socially-distanced performance options.  The "Under the Tent" series will include a concert staging of the Broadway hit WORKING: A MUSICAL, as well as concert-style performances of BEAUTIFUL BLACKBIRD LIVE and more.
Photo Flash: Theatrical Outfit's Annual Downtown Gala and Fundraiser OUR LUCKIE STARS A Record-Breaking Success
by A.A. Cristi - May 17, 2019
 Theatrical Outfit (TO) held its annual fundraising gala, 'Our Luckie Stars,' on Saturday, April 27th at its home, The Balzer Theater at Herren's on Luckie Street in the heart of downtown Atlanta. The event honored long-time TO patrons Doug and Florida Ellis and featured silent and live auctions, wonderful food, and exciting entertainment from familiar TO artists. The evening was a celebration of the theatre's mission to provide world-class conversation-starting theatre to inspire a compassionate, joyful, and just community. The gala raised over $123,000, breaking its fundraising goal and surpassing last year's success.

Alliance Presents Folk-Americana THE WIZARD OF OZ
by Julie Musbach - Feb 21, 2019
The Alliance Theatre is pleased to announce its upcoming production of THE WIZARD OF OZ based on the beloved classic by L. Frank Baum.  This family-friendly, one-act production will come to life in the Rich Theatre at the Woodruff Arts Center March 9 - April 14, 2019. 
Review Roundup: Revised HOLLER IF YA HEAR ME at True Colors Theatre Company
by Alan Henry - Sep 29, 2017
HOLLER IF YA HEAR ME runs through October 8 at True Colors Theatre Company, and the critics are weighing in!
BWW Review: TROUBADOUR at Alliance Theatre
by Justin Cole Adams - Feb 5, 2017
The Alliance Theatre has a habit of debuting innovative theatre that sometimes even makes it to Broadway. (Note: Tuck Everlasting, Bring It On, Sister Act, Aida, The Color Purple. No big deal, right?) It is for this reason that I was not surprised that their latest musical, TROUBADOR, was just as exceptional.
Photo Flash: Inside Rehearsal for Kristian Bush's New Musical TROUBADOUR at Alliance Theatre
by BWW News Desk - Dec 19, 2016
Atlanta's Tony Award winning Alliance Theatre presents the world premiere musical, Troubadour, by playwright Janece Shaffer (The Geller Girls, Broke) with original music by Grammy Award-winning recording artist Kristian Bush. Set in 1950s Nashville, Troubadour is a romantic comedy about an unlikely group of friends whose unconventional style changes the course of country music. Troubadour is directed by the Alliance's Jennings Hertz Artistic Director Susan V. Booth (One Flew Over the Cuckoo's Nest, The Geller Girl) and runs on the Alliance Stage from January 18 - February 12, 2017. BroadwayWorld has a peek inside the first rehearsal below!
Rob Lawhon Videos