Latest News on Red Grooms
Stage Credits
Productions
[Off-Off-Broadway, 1985]
Settings
Red Grooms News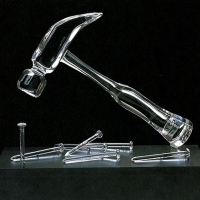 The Canton Museum of Art Announces Fall Exhibitions Opening
by A.A. Cristi - Aug 19, 2020
The Canton Museum of Art (CMA) kicks off its 85th Anniversary Season with the featured exhibition ReTooled: Highlights from the Hechinger Collection, an engaging and thought-provoking look at the unexpected subject of tools, through more than 40 inspiring paintings, sculptures, works on paper and photographs.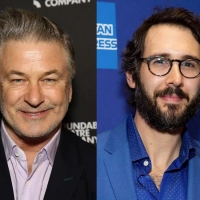 National Dance Institute Will Host a Virtual Gala Featuring Alec Baldwin, Josh Groban, Mandy Patinkin, and More!
by Stephi Wild - May 7, 2020
National Dance Institute will host its 44th Annual Gala: From the Heart remotely this year on Tuesday, May 12, 2020, 7:30 PM EST.
The Fireman Hospitality Group Reopens Refreshed REDEYE GRILL
by Marina Kennedy - Jul 22, 2019
The Fireman Hospitality Group is has just reopened a completely refreshed Redeye Grill - a dining staple in midtown Manhattan for over 25 years - and introduced a new bistro concept within the walls of the restaurant called 888 Cafe & Bar at Redeye Grill.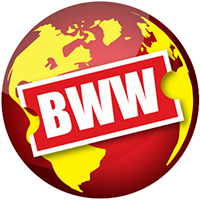 Daymond John, Matt Higgins, Bill Irwin, Robert Fairchild Attend National Dance Institute Annual Gala
by A.A. Cristi - Apr 16, 2019
National Dance Institute (NDI), the non-profit arts education organization founded in 1976 by legendary New York City Ballet principal dancer Jacques d'Amboise, hosted its 43rd Annual Gala at the Ziegfeld Ballroom in New York City. The annual event, which is NDI's largest fundraising event of the year, annually raises $1.5 million with all proceeds benefitting NDI's award-winning arts education programs.
Scrimmage Art Exhibition Opens in Conjunction with HOF Enshrinement Festival
by BWW News Desk - Jul 24, 2017
Scrimmage: Football in American Art from the Civil War to Present is the first comprehensive assembly of work by prominent American artists focusing on football. This exciting new exhibition is on view August 1 – October 29, 2017 with a special public reception on August 10 from 6:00 p.m. to 8:00 p.m. at the Canton Museum of Art.
NEW YORK, NEW YORK Opens 7/22 at Nassau County Museum of Art in Roslyn Harbor
by A.A. Cristi - Jul 14, 2017
From its earliest years, New York City was the stage on which the transformation of America played out, reflecting economic and historic upheavals that led to the city's place as both the financial and art capitals of the world. New York, New York presents the city's grit and glamour, its excitement and bustle, and the heartbeat of a great metropolis through the work of John Sloan, Reginald Marsh, Childe Hassam, Red Grooms, Robert Henri, Fairfield Porter, Berenice Abbott, Milton Avery, Georgia O'Keeffe, Arthur Leipzig and many others. Guest curated by Director Emerita Constance Schwartz and including more than 140 works of art, New York, New York opens at Nassau County Museum of Art in Roslyn Harbor, New York on Saturday, July 22, 2017 and remains on view through Sunday, November 5, 2017.
Zimmerli Art Museum Examines American Art Circa 1966
by Molly Tracy - Oct 6, 2016
When the Zimmerli's curators first devised two complementary exhibitions of American art titled Circa 1966 - one focusing on prints, the other on paintings and sculpture - the intention was to commemorate the museum's golden anniversary by spotlighting key works created around the time of its founding. But in addition to spotlighting revolutionary movements that now have an established presence in art history, the subjects of many of the works focus on social and political discussions from the era that have prominently re-emerged across the United States.
Zimmerli Art Museum Announces 2016-2017 Featured Exhibitions
by Christina Mancuso - Aug 22, 2016
'Thinking Pictures': Moscow Conceptual Art in the Dodge Collection September 6 to December 31, 2016 / Voorhees Special Exhibition Gallery 'Thinking Pictures' draws on one of the great strengths of the Norton and Nancy Dodge Collection of Nonconformist Art from the Soviet Union. It presents the visually provocative objects that distinguish Moscow Conceptualism from the forms associated with its namesake, the canonical oeuvres of American and British conceptual artists, in particular. This exhibition focuses on more than 40 individual artists and several collectives who lived and worked in Soviet Moscow from the 1960s to the 1990s. They were concerned with the essential task of creating an audience in an environment that lacked galleries, critics, and a viable art market but had its own institutional framework-one that privileged painting (Socialist Realism).
WALLS OF COLOR: THE MURALS OF HANS HOFMANN Opens Today at Patricia & Phillip Frost Art Museum FIU
by BWW News Desk - Oct 10, 2015
A riot of color roars in Miami to usher in Art Basel season as the exhibition Walls of Color: The Murals of Hans Hofmann opens today, October 10 at the Patricia & Phillip Frost Art Museum FIU, the Smithsonian affiliate in Miami (on view through January 3). This exhibition is the first-ever to showcase a vital aspect of the mid-century Modern Master's art, his large-scale public mural projects.