Latest News on Rachel Peters
Rachel Peters News
Musical Theatre Novel THE LYRICIST By Jonathan Larson Grant Recipient, Robert Emmett Maddock, Out Tomorrow
by A.A. Cristi - Mar 7, 2022
Robert Emmett Maddock (recipient of a Jonathan Larson Grant and a Daryl Roth Award) has announced his literary debut with the novel, THE LYRICIST, available globally on Tuesday March 8, 2022 through all bookseller platforms including Amazon, Barnes & Noble, Apple and Kobo.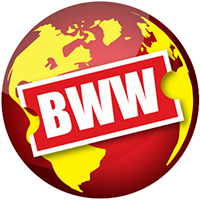 The American Opera Project's Composers & The Voice Awarded Andrew W. Mellon Foundation Grant
by Stephi Wild - Jan 5, 2022
Through the generous sponsorship of the Andrew W. Mellon Foundation, The American Opera Project (AOP) has been awarded a $270,000 Grant to support the 2021-23 cycle of renowned training program, Composers & the Voice (C&V).
The American Opera Project Announces Fellows For 11th Season Of Composers & The Voice Training Program
by Stephi Wild - Sep 15, 2021
This year, 6 composers and 3 librettists have been selected to receive fellowships, including composers Gabrielle Herbst, J.E. Hernández, Raquel Acevedo Klein, Paul Pinto, Tidtaya Sinutoke and Ania Vu, and librettists Jeesun Choi, Isabella Dawis, and Troy Defour.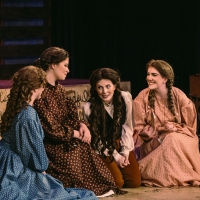 BWW Review: LITTLE WOMEN at Round Barn Theatre
by Tara Olivero - Sep 13, 2021
A sweet show for the whole family, LITTLE WOMEN runs at the Round Barn Theatre in Nappanee through October 23rd.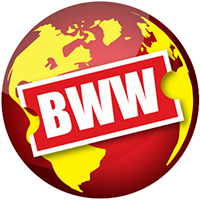 LITTLE WOMEN The Musical Announced At The Round Barn Theatre
by A.A. Cristi - Aug 31, 2021
The Round Barn Theatre at the newly re-named Barns at Nappanee presents "Little Women The Musical" based on the Louise May Alcott novel of the same title. 
Michael R. Jackson, Nathan Alan Davis and More Announced as Recipients of 2021 Windham-Campbell Prizes for Drama
by Chloe Rabinowitz - Mar 22, 2021
Today, Yale University announced the eight recipients of the 2021 Windham-Campbell Prizes. The writers were honored for their literary achievement or promise, and each will receive $165,000 to support their work.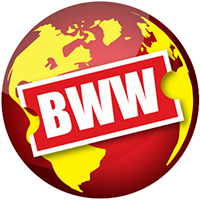 Virginia Arts Festival Announces World Premiere Performances Of Two New Operas
by Stephi Wild - Feb 19, 2020
Virginia Arts Festival will present the world premiere performances of two new one-act operas at Norfolk's Attucks Theatre. Both will be presented on Friday, June 12 at 7:30pm and Saturday, June 13 at 7:30pm. The operas were developed through the Festival's John Duffy Institute for New Opera, which seeks out and supports the work of opera composer/librettist teams by providing professional mentorship and a professional process for the development of their new work. The Institute is named for the late composer and founder of Meet The Composer, John Duffy. Duffy himself was a prolific composer of more than 300 works, including Emmy Award-winning television scores and music for opera, film, and theater. The Duffy Institute is funded by the Andrew W. Mellon Foundation, the Friedrich Ludwig Diehn Fund of the Hampton Roads Community Foundation and the Aaron Copland Fund for Music, and receives the support of Old Dominion University's F. Ludwig Diehn Composers Room.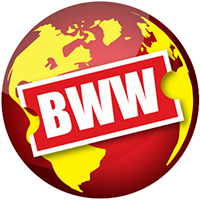 The American Opera Project Selects Fellows & Resident Singers For Innovative Training Program
by A.A. Cristi - Oct 10, 2019
a??a??a??a??a??a??a??The American Opera Project (AOP), announces its selection of eight composers and librettists to receive fellowships for its 10th cycle of the Composers & the Voice training program. Composers Alaina Ferris, Matt Frey, Michael Lanci, Mary Prescott, Jessica Rudman, Tony Solitro, and librettists Amanda Hollander and Jonathan Turner, will each receive a 2-year, tuition-free fellowship that provides experience writing for the voice and opera stage. The fellows will work collaboratively with the following six singers, named as the 10th Composers & the Voice Resident Ensemble: Lyric Coloratura Soprano Justine Aronson, Lyric Soprano Jasmine Muhammad, Mezzo-Soprano Augusta Caso, Tenor Timothy Stoddard, Baritone Mario Diaz-Moresco and Bass-Baritone Brandon Coleman. 
Pasadena Playhouse Announces Spring 2019 New Works Festivals
by Julie Musbach - Apr 9, 2019
Pasadena Playhouse, State Theatre of California, continues their exciting partnerships with Caltech Theatre and the USC School of Dramatic Arts this Spring, with MACH 33: The Caltech|Pasadena Playhouse Festival of New Science Driven Plays, presented by Caltech Theater and Pasadena Playhouse May 9 -11 and the New Works Festival Year 3 May 17-18, presented by USC School of Dramatic Arts and hosted by Pasadena Playhouse. These plays are part of Playhouse community programming. Danny Feldman is the Producing Artistic Director of Pasadena Playhouse.

Utah Symphony And Utah Opera Commemorate 150th Anniversary Of Transcontinental Railroad
by A.A. Cristi - Mar 27, 2019
Utah Symphony and Utah Opera (USUO) unveil a series of creative projects to commemorate the 150th anniversary of the Golden Spike, the ceremonial final spike that joined the rails of America's First Transcontinental Railroad at Promontory Summit, Utah in 1869. After a concert with the Mormon Tabernacle Choir on Friday, May 10 at 8:00 p.m.-exactly 150 years to the day since the railroad's completion-USUO presents performances throughout the month of May that feature works newly composed to mark this anniversary. These events and many others are highlighted as part of Spike 150 (spike150.org), a statewide effort to celebrate the Golden Spike.