Latest News on Pierre Jean Gonzalez
Stage Credits
  [US Tour]
Second National Tour, 2021
King George III [Replacement]
Alexander Hamilton (Standby) [Replacement]
Aaron Burr (Standby) [Replacement]
  [US Tour]
First National Tour, 2017
Aaron Burr [Replacement]
King George [Replacement]
Alexander Hamilton (Standby) [Replacement]
Stage
Performances
  [US Tour]
Second National Tour, 2021
King George III [Replacement]
Alexander Hamilton (Standby) [Replacement]
Aaron Burr (Standby) [Replacement]
  [US Tour]
First National Tour, 2017
Aaron Burr [Replacement]
King George [Replacement]
Alexander Hamilton (Standby) [Replacement]
Pierre Jean Gonzalez News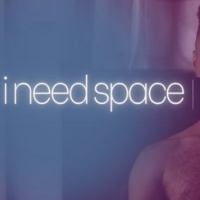 The New Group and Broadstream Premiere Digital Series I NEED SPACE
by Marissa Tomeo - Mar 3, 2022
The World Premiere of i need space, a new digital series written, directed and created by Donja R. Love (Sugar In Our Wounds, one in two) and presented by The New Group Off Stage in association with John Ridley's NŌ Studios and Frank Marshall will begin streaming March 8, 2022, exclusively on the new streaming platform, Broadstream.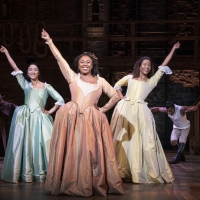 BWW Review: HAMILTON at Benedum Center
by Greg Kerestan - Feb 28, 2022
At this point, writing a review of Lin-Manuel Miranda's almost infamously popular hip-hop musical feels redudant. It's Hamilton, people. Go see it.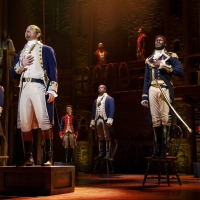 BWW Review: HAMILTON at Shea's Buffalo
by Michael Rabice - Dec 16, 2021
HAMILTON and it's brilliant company have taken up residence at Shea's Buffalo Theatre  through January 2nd and the phenomenon deserves to be seen by one and all. The ingenuity that pervades the entire production combines a modern day sensibility and color blind casting that always seems befitting without feeling gimmicky. What best can be described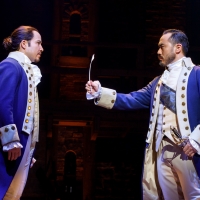 BWW Review: HAMILTON Returns to the Providence Performing Arts Center
by Erica Cataldi-Roberts - Dec 2, 2021
In a recent interview with CNBC, Lin-Manuel Miranda, the highly acclaimed composer and lyricist of HAMILTON, stated how the live show is as popular as ever due to the filmed stage version that has been available on Disney+ since July 2020. That certainly seemed to be true on Wednesday evening, based on the nearly full Providence Performing Arts Center auditorium and enthusiastic response of the audience as Hamilton's Philip Tour began its approximate 2-week stint in Rhode Island.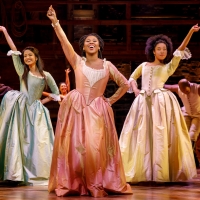 BWW Review: The National Tour of HAMILTON Takes the Stage at Philadelphia's Academy of Music
by Chloe Rabinowitz - Oct 22, 2021
Hamilton is being presented at the Kimmel Cultural Campus' Academy of Music from Wednesday, October 20, 2021 - Sunday, November 28, 2021.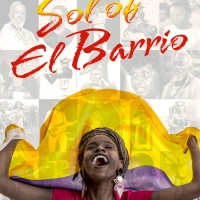 Robin De Jesus, Pierre Jean Gonzalez & More to Take Part in SOL OF EL BARRIO: THE AFROLATINIDAD CONNECTION
by Chloe Rabinowitz - Sep 15, 2021
Amas Musical Theatre will present "Sol of El Barrio: The AfroLatinidad Connection" a celebration of AfroLatinidad history in New York City. Created, hosted and directed by Maria Torres, the event will take place on Sunday, October 3 at 5pm at Theater 555 (555 West 42nd Street @ 11th Avenue).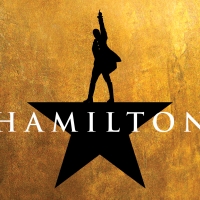 Review Roundup: HAMILTON Re-Launches 'Philip Company' Tour
by Stephi Wild - Sep 14, 2021
The cast is led by Pierre Jean Gonzalez as Alexander Hamilton, with Ta'Rea Campbell, Marcus Choi, Jared Dixon, Desmond Sean Ellington, Warren Egypt Franklin, Neil Haskell, Elijah Malcomb Stephanie Jae Park, Paige Smallwood, and more.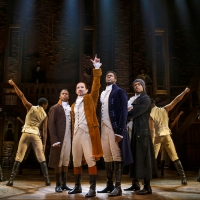 BWW Review: HAMILTON at The Fox Theatre Blows Us All Away
by Ella Embry - Sep 9, 2021
HAMILTON at The Fox Theatre is a remarkable show and the perfect note to revive theatre in Atlanta with. Even if you've streamed it on Disney+, listened to the soundtrack on repeat for months, and watched as many clips as you could find on YouTube, seeing the show in person makes everything feel new again.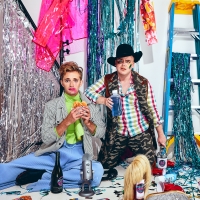 Britney Coleman, Pierre Jean Gonzalez, Timothy R. Hughes & Chris Medlin to Join HUNGOVER: GETTING BACK TO BROADWAY
by Chloe Rabinowitz - Aug 4, 2021
Equity One: Broadway's Happy Hour, in association with the Broadway Podcast Network, has announced their new miniseries, HUNGOVER: Getting Back to Broadway. The podcast co-hosted by Caleb Dicke and Elliott Mattox will follow some of your favorite theatre artists through their return to theatre after the shutdown.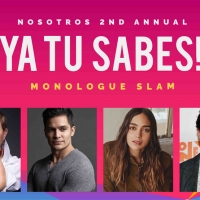 Nosotros Announces The Winners of Their Virtual 2nd Annual YA TU SABES MONOLOGUE SLAM
by Stephi Wild - Dec 17, 2020
The Nosotros' 2nd Annual Ya Tu Sabes Monologue Slam, presented by NBC, successfully streamed its finale online via @NosotrosOrg Facebook Watch this past Wednesday, December 9th.