Latest News on Philip Hays
Philip Hays News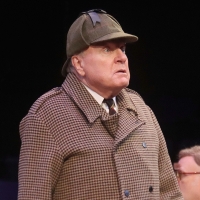 THE REAL INSPECTOR HOUND Extended At Main Street Theater
by A.A. Cristi - Jul 21, 2022
Main Street Theater's current production of Tom Stoppard's brilliant comedy, The Real Inspector Hound is a runaway hit!
Review: THE REAL INSPECTOR HOUND at Main Street Theater
by Brett Cullum - Jul 21, 2022
Tom Stoppard's THE REAL INSPECTOR HOUND captures an urbane wittiness that is simultaneously droll and accessible. It's a rare script that works on all levels with enough to analyze for the academic, and then slapstick humor to keep the childlike engaged fully. In short, it's smart fun. It is the kind of piece that MAIN STREET THEATER handles particularly well.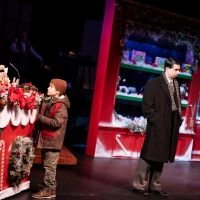 BWW Review: THE CHRISTMAS SHOES at A.D. Players At The George
by Alric Davis - Nov 29, 2021
The A.D. Players shows many walks of life with their poignant production of The Christmas Shoes!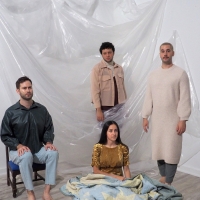 Virtual Undermain Presents The Streaming Production Of THINGS MISSING/MISSED
by A.A. Cristi - Dec 17, 2020
Undermain Theatre and the Danielle Georgiou Dance Group are proud to present the virtual streaming of their co-production of Things Missing/Missed by Justin Locklear, Melissa Flower and Philip Hays. 
BWW Review: THE HUNCHBACK OF SEVILLE colonizes the Alley at Mildred's Umbrella
by Brett Cullum - Apr 1, 2019
The script spins out a fast funny farce that reminds me of a politically informed Monty Python skit. Even though the premise sounds like a stuffy costume drama, this is more SOUTH PARK meets 1500s Spain.
Mildred's Umbrella's THE HUNCHBACK OF SEVILLE Comes to The Alley Theatre
by Stephi Wild - Feb 11, 2019
Mildred's Umbrella Theater Company (MU) is continuing its 2018-19 season with Cherise Castro Smith's THE HUNCHBACK OF SEVILLE, playing March 28- April 6, 2019. Because Mildred's Umbrella lost its home at Chelsea Market Theatre recently, the Alley Theatre has generously allowed the production to be presented in their Neuhaus Theatre as a special one-time event.
BWW Review: Fortune favors the bold in Kate Hamill's PRIDE & PREJUDICE
by Katricia Lang - Dec 28, 2018
What can I say about the 4th Wall production of Kate Hamill's PRIDE & PREJUDICE? I dig it.

Mildred's Umbrella Announces 2018-2019 Season
by Julie Musbach - Jun 6, 2018
Mildred's Umbrella Theater Company (MU) has planned a powerhouse duo of premieres and a hard-hitting issue-based reading series for its inaugural season at Chelsea Market Theater. Reflecting its mission to support the work of women in theatre, the company will produce only works by women, with a majority of the prominent roles in leadership and casting filled by women as well.
BWW Review: THE GOVERNMENT INSPECTOR Bribes Russia at Classical Theatre Company
by Brett Cullum - Apr 18, 2018
THE GOVERNMENT INSPECTOR is a fluffy piece, but has real bite when we look across at our current state of political officials. It almost hurts to laugh so hard at the Russians.

Photo Flash: Main Street Theater presents MEN ON BOATS
by A.A. Cristi - Feb 12, 2018
Main Street Theater continues its 42nd Season with Men on Boats by Jaclyn Backhaus - and it's played by all women.  Men on Boats tells the story of Major John Wesley Powell's actual expedition of the Grand Canyon in 1869.  The play depicts the amazing journey of these 10 explorers with all its humor and wonder and danger and excitement.  It's an extraordinary adventure.