Latest News on Phil Killian
Stage Credits
  [Broadway]
1974
Leandro
  [Broadway]
1974
Headwaiter [Replacement]
Leandro (Understudy) [Replacement]
Ottavio (Understudy) [Replacement]
  [Off-Broadway]
Original Off-Broadway Production, 1960
Matt [The Boy] [Replacement]
Matt [The Boy] [Replacement]
Stage
Performances
  [Broadway]
1974
Leandro
  [Broadway]
1974
Headwaiter [Replacement]
Leandro (Understudy) [Replacement]
Ottavio (Understudy) [Replacement]
  [Off-Broadway]
Original Off-Broadway Production, 1960
Matt [The Boy] [Replacement]
Matt [The Boy] [Replacement]
Phil Killian News
Colt Coeur to Present World Premiere of Kareem Fahmy's DODI & DIANA in October
by Chloe Rabinowitz - Aug 3, 2022
Colt Coeur will present the World Premiere of Dodi & Diana, by Kareem Fahmy. Commissioned by Colt Coeur and directed by Adrienne Campbell-Holt (Eureka Day), Dodi & Diana begins previews on October 1, 2022, for a strictly limited engagement through October 29, 2022, at HERE.
TheatreWorks Announces 52nd Season Including Two World Premieres
by Stephi Wild - Jul 13, 2022
TheatreWorks Silicon Valley announced its 52nd season, featuring six plays and musicals to be presented November 2022 through August 2023. Three of the season's productions will be mounted at the Mountain View Center for the Performing Arts, and three will be staged at Palo Alto's Lucie Stern Theatre. Subscriptions are now available; single tickets will be available in the coming months at TheatreWorks.org.
City Theatre Announces 2022-2023 Season
by Chloe Rabinowitz - Mar 11, 2022
City Theatre Company, Pittsburgh's home for contemporary plays, has announced the details of the theatre's 48th season of bold, new works, beginning in September 2022. City Theatre's second season post-pandemic shutdown will feature five plays with first-time and returning artists, plus special events.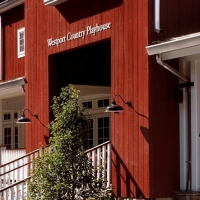 Westport Country Playhouse Announces KIM'S CONVENIENCE As Part of 2022 Season and More
by A.A. Cristi - Jan 5, 2022
Westport Country Playhouse announces updates to its 2022 season playing from April through October, including a change in the production lineup, the addition of two new directors, and a shorter run for four of the five shows.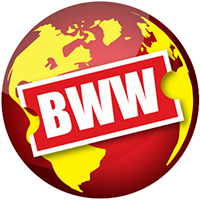 Theatreworks Silicon Valley to Stream New Works Festival Online
by A.A. Cristi - Mar 25, 2021
TheatreWorks Silicon Valley will stream an advance look at tomorrow's hits in New Works Festival Online.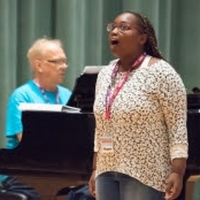 Segerstrom Center Announces 2020 Fall Musical Theater Training Classes
by Chloe Rabinowitz - Oct 30, 2020
Segerstrom Center for the Arts is offering its first Fall Musical Theatre Training Program for young people ages 9-18 years of age. Students of all experience levels are welcome for this 5-class program, where they will be coached in musical theater performance and technique by some of the industry's leading professional artists & educators.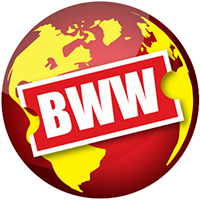 The Old Globe Announces 2020 Classical Directing Fellowship
by A.A. Cristi - Mar 6, 2020
The Old Globe has announced the 2020 Classical Directing Fellowships, a program of the Karen and Stuart Tanz Fellowships at The Old Globe, led by the Globe's Erna Finci Viterbi Artistic Director Barry Edelstein, a leading Shakespearean scholar, author, and director.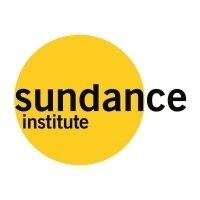 Sundance Institute Announces 2019 Theatre Lab Acting Company, Dramaturgs and Advisors
by Tori Hartshorn - Jul 2, 2019
Sundance Institute's 2019 Theatre Lab convenes Monday, July 8; the Institute announced this year's participating acting company and creative advisors today.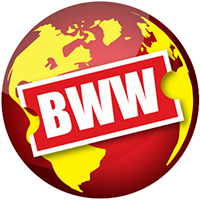 A4 Launches Theater Career Roundtable Event 6/25
by A.A. Cristi - Jun 10, 2019
The Asian American Arts Alliance announces the launch of a new initiative to support Asian Americans pursuing careers in the arts. Table Dish, A4's new professional development series, will bring experts in specific disciplines together with aspiring professionals in a roundtable setting to answer questions, provide advice, and create networking and mentoring opportunities.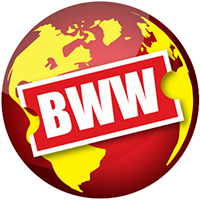 OSF's Allen Elizabethan Theatre Opens June 7-9
by Stephi Wild - May 23, 2019
The Oregon Shakespeare Festival invites audiences to enjoy two plays by William Shakespeare-plus one about a young girl with a crucial superpower, curiosity, and the beloved fantastical dream adventure in which she tries to figure out how to stay true to who she is-under the stars when its flagship outdoor theatre opens the weekend of June 7-9, 2019. The Allen Elizabethan Theatre will feature Macbeth, directed by Jose Luis Valenzuela; Alice in Wonderland, adapted from Lewis Carroll by Eve Le Gallienne and Florida Friebus, directed by Sara Bruner; and All's Well That Ends Well, directed by Tracy Young. Previews begin May 28, and all three shows will run through the weekend of October 11-13.
Phil Killian Frequently Asked Questions
How many Broadway shows has Phil Killian been in?
Phil Killian has appeared on Broadway in 2 shows.
How many West End shows has Phil Killian been in?
Phil Killian has not appeared in the West End