Latest News on Peter Russo
Stage Credits
  [Broadway]
Original Broadway Production, 2002
Hermes and others (Understudy) [Replacement]
Phaeton and others (Understudy) [Replacement]
Stage
Performances
  [Broadway]
Original Broadway Production, 2002
Hermes and others (Understudy) [Replacement]
Phaeton and others (Understudy) [Replacement]
Peter Russo News
BILL'S 44TH to Return To Dixon Place This January
by Chloe Rabinowitz - Dec 15, 2021
Bill's 44th (a 55-minute comedic puppet show for adults) created by Dorothy James and Andy Manjuck, returns for 9 live performances at Dixon Place in New York City, January 11-15, 2022.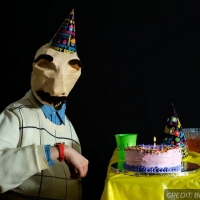 BILL'S 44TH Will Be Performed in Person and On Demand at Dixon Place
by Stephi Wild - May 25, 2021
Many styles of puppetry, raucous balloons, and a cheeky piece of crudité all collide to examine the pitfalls of impatience and the wonder of loneliness.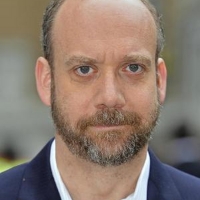 Paul Giamatti and Corey Stoll To Star In Reading of I, MY RUINATION for The Cape Cod Theatre Project
by A.A. Cristi - Jul 8, 2020
The Cape Cod Theatre Project (CCTP) announces that Academy Award-nominee Paul Giamatti, and Golden Globe-nominee and star in Showtime's Billions, Corey Stoll will perform in playwright Kevin Artigue's, I, My Ruination, directed by CCTP Artistic Director Hal Brooks. The play will be live-streamed on July 23rd and 25th at 7:00pm and patrons can attend the performances via an All Access Pass with a donation of $100 or more. A limited number of individual performance passes will also be made available later this month.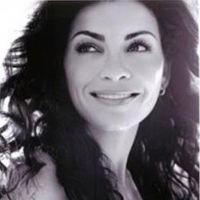 Julianna Margulies, Corey Stoll Joins Season Five of BILLIONS
by Kaitlin Milligan - Nov 5, 2019
Emmy® and Golden Globe® winner Julianna Margulies (The Good Wife) and Golden Globe nominee Corey Stoll (House of Cards) have signed on to guest star in multiple episodes of the fifth season of the hit SHOWTIME drama series BILLIONS. Margulies will play Catherine Brant, an Ivy League sociology professor and bestselling author. Stoll joins in a season-long arc as Michael Prince, a business titan from a small town in Indiana. Starring Oscar® nominee and Emmy and Golden Globe winner Paul Giamatti, and Emmy and Golden Globe winner Damian Lewis, BILLIONS is currently in production in New York and will return to the network in 2020. BILLIONS averages 4.5 million viewers per week across platforms.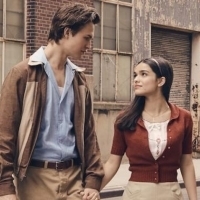 Everything You Need to Know About the WEST SIDE STORY Movie!
by Linnae Medeiros - Jun 28, 2019
Something great is coming! Stephen Spielberg's film adaptation of the classic musical West Side Story has officially started filming and is set to release at the end of next year! To get you all ready to see the Jets and Sharks on the big screen, we've gathered all the info you need to know about the movie, from the casting to a peek at the film's Maria, Rachel Zegler! Check it all out!

Sundance Film Festival Announces Juries, Awards Night Host
by Kaitlin Milligan - Jan 17, 2019
Sundance Institute will gather 20 celebrated and revered expert voices across film, art, culture and science to award feature-length and short films shown at the 2019 Sundance Film Festival with 12 prizes, announced at a ceremony February 2 that will be livestreamed at sundance.org and on YouTube. Short Film Awards will be announced at a separate ceremony on January 29 and will also be livestreamed. The Festival takes place January 24 through February 3 in Park City, Salt Lake City and Sundance, Utah.
Andrew Rannells, Corey Stoll Join Amazon Original Series THE ROMANOFFS
by Caryn Robbins - Sep 18, 2017
Amazon Original Series THE ROMANOFFS, created, written, directed and executive produced by nine-time Emmy award winner Matthew Weiner (Mad Men), and co-produced with Weinstein Television, has set additional guest actors slated to join the series, including Corey Stoll, Andrew Rannells and Mike Doyle.
Peter Russo Frequently Asked Questions
How many Broadway shows has Peter Russo been in?
Peter Russo has appeared on Broadway in 1 shows.
How many West End shows has Peter Russo been in?
Peter Russo has not appeared in the West End